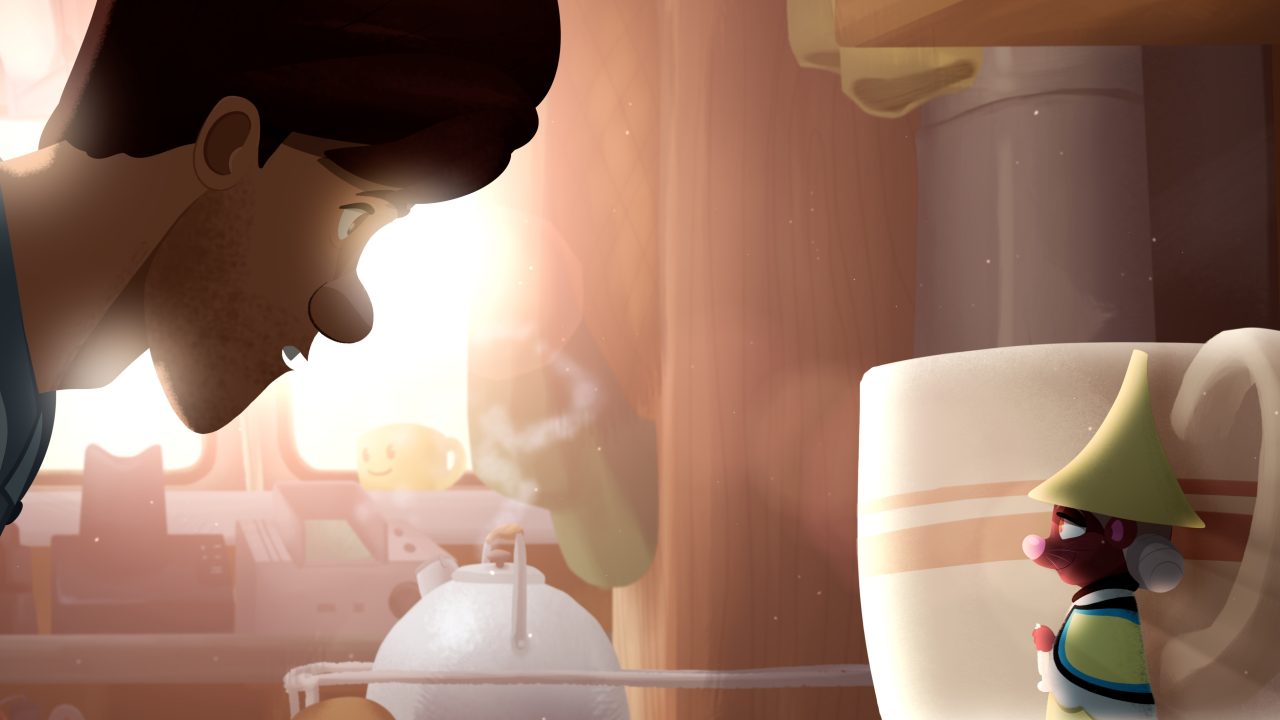 Watch Our New Animated Film: The Mountain of SGaana
Every once in a while, a film comes along that sweeps you off your feet. The Mountain of SGaana is that film.
Magical and lyrical, this animated short tells the story of a man swallowed by a killer whale (SGaana, in the Haida language) and his lover's attempts to rescue him. We, as an audience, hear the tale as it's being told to a young fisherman. It's an intricate story filled with beauty and symbolism; the incredible thing is, there's not one word of dialogue.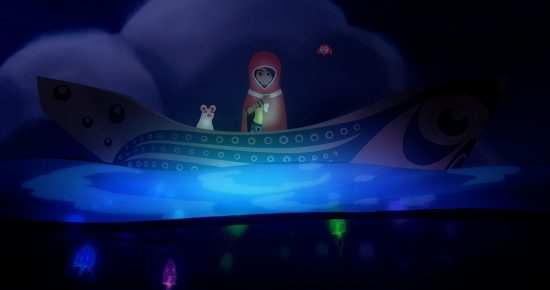 The film opens with a young fisherman glued to the screen of his phone while out at sea. He fails to notice anything going on around him. It takes a mouse dressed in traditional Haida dress tapping on a tea cup to get his attention. The mouse then spins a yarn, literally, about the young man, his lover, and their voyage to the Mountain of SGaana. He knits each scene into a long blanket, which our young fisherman interprets without issue. Perhaps due to his proficiency with emojis.
Inspired by a traditional Haida fable, this film has everything. Action, adventure, romance, and a strong female lead. What else could you ask for? It seamlessly blends traditional animation with formal elements of Haida art and music. The music alone is simply amazing – spare, haunting, and incredibly evocative.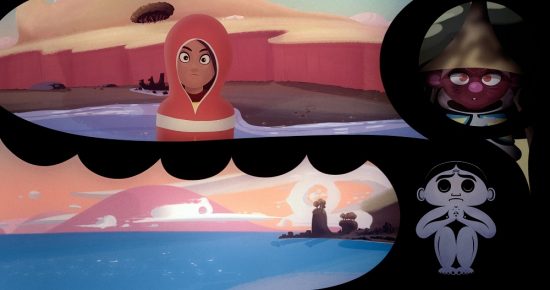 The Mountain of SGaana is filmmaker Christopher Auchter's first film, which makes it all the more impressive. It was an official selection at festivals across the country over the past year and won the award for Best Animated Film or Series (YA 6 – 12) at the 2017 Ottawa International Animation Festival.
It's a beautiful film. I cannot say enough good things about it. Enjoy.
The Mountain of SGaana, Christopher Auchter, provided by the National Film Board of Canada
How People Got Fire
The Mountain of SGaana may have been Auchter's directorial debut, but it's not the first time he's worked with us. Back in 2008, he did the animation on the film How People Got Fire, a film about a village grandmother who tells the tale of how Crow brought fire to their people.
How People Got Fire, Daniel Janke, provided by the National Film Board of Canada