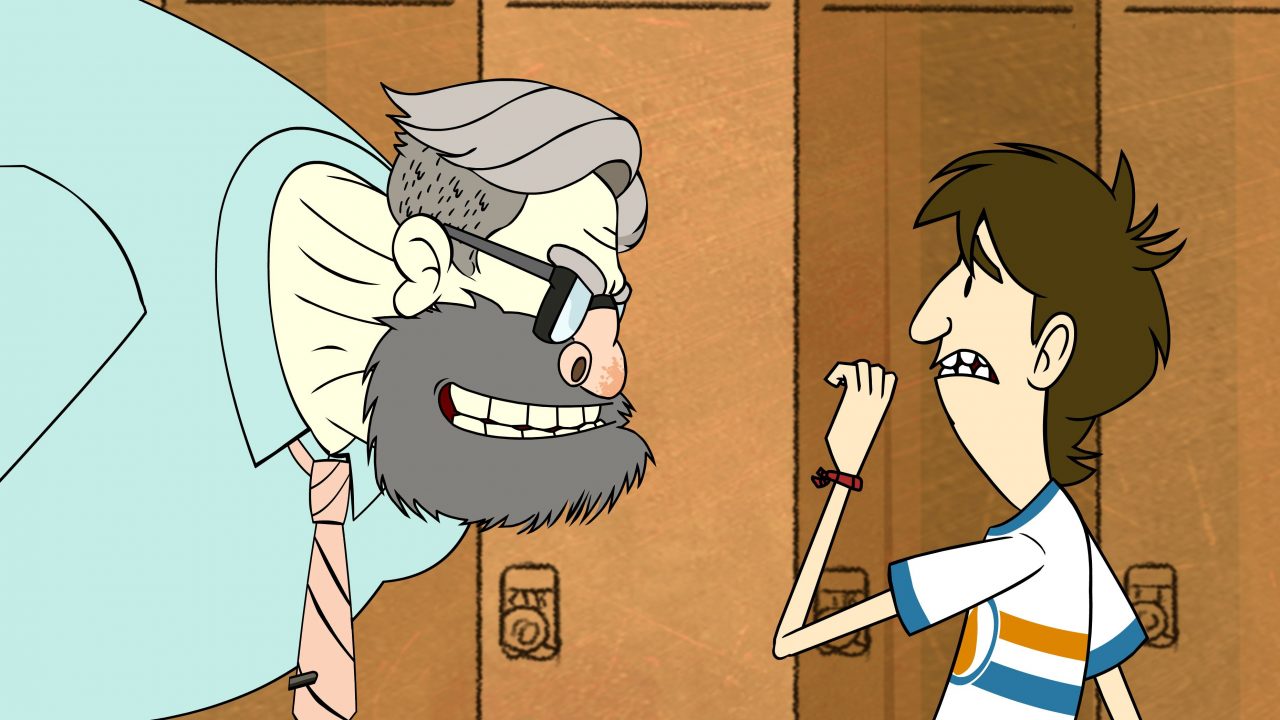 Watch Shop Class and Take a Nostalgic, yet Frightening, Trip to the 80s
If you are a child of the 80's, this is a must-see film. Writer/director Hart Snider once again returns to his childhood in search of material for his latest animated short, Shop Class.
Last time, it was a basketball game between kids at a Jewish summer camp and the students of a notorious Holocaust denier; this time, it's the terrifying experience of being in Mr. P's high school shop class. Hard to say which experience was scarier.
Shop Class
In this dark but funny coming-of-age story, Hart takes us back to one of his more traumatic high school experiences – shop class. He'd been angling for home ec, but was clearly told, "Girls take home ec, boys take shop class."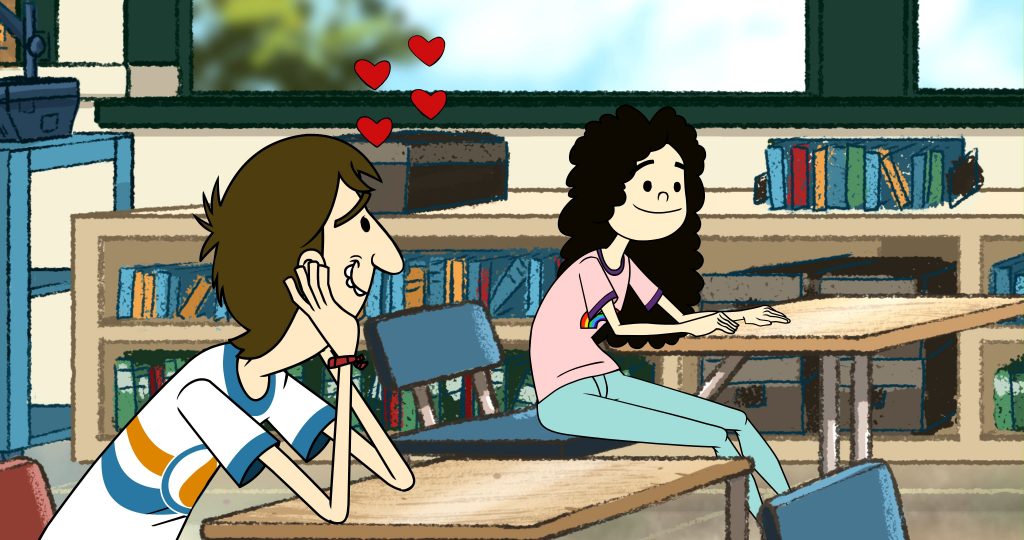 Young Hart is convinced that the teacher, Mr. P, has it in for him. This was the 80s, before the days of political correctness and helicopter parenting. Anything was possible. To make it worse, Hart was in the midst of puberty and crushing hard on the girl of his dreams. How many shots on his confidence can one boy take?
With this film, Hart has crafted a raw, authentic, and funny story, which is engaging on so many levels. Just the visuals alone with their nods to 80's pop culture is enough to pull you in. But it also has a lot to say about gender roles and high school alienation. It's a pretty deep film.
The Origins of Shop Class
A few years ago, Hart worked on some films that dealt with rugged manly men working in Canada's north. It got him thinking about how we define and portray masculinity, and what it really meant to him. That thinking brought him back to high school, and Mr. P.'s shop class.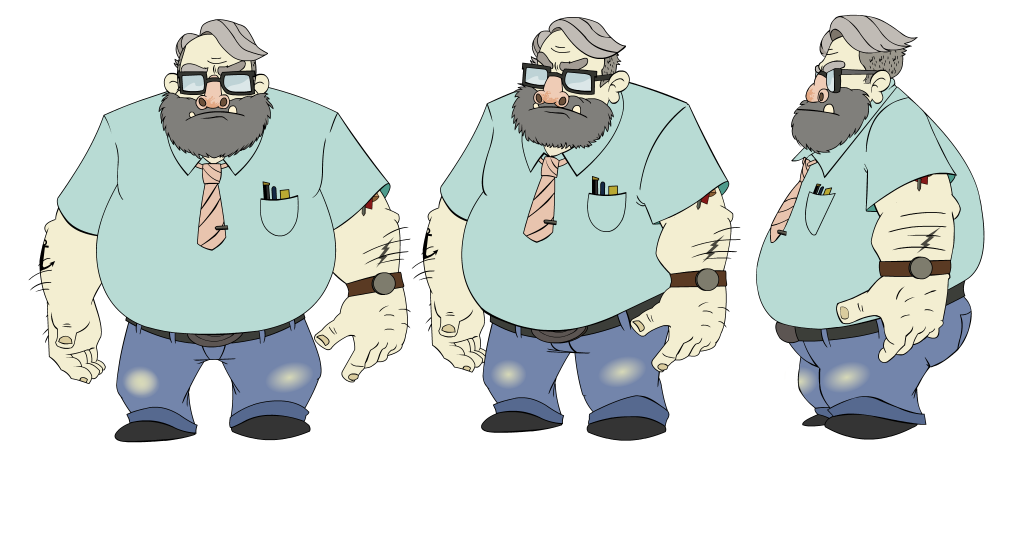 The film, being based on a true story, takes a lot of courage to tell. The events in this film took place five years after the events of The Basketball Game, when Hart was 14 years old. Mr. P was the kind of teacher who liked to turn young boys into men.  According to Hart, "Our relationship that whole year had so much conflict and… potential for dark comedy, that I wanted to bring it to life."

For many of us, high school is hard enough, and it's a relief just to survive. Hart actually went back and revisited that time by getting in touch with old classmates and hearing their stories about Mr. P. He wanted to ensure he drew a complete picture with Shop Class.
The Making of Shop Class
It took about three years to complete production on the film. Although Hart has a background in documentary live action, he knew he wanted to use animation for this one. His thinking was that he could "document the everyday reality of taking the class, but also bring to life my stressed-out mental state." Spoiler: he succeeds.
Hart's other certainty was that he would need a voice actor for this film. To bring the personalities of all these characters to life, and especially that of Mr. P., he needed someone good. Enter Fred Ewanuick (Corner Gas). Hart credits Ewanuick's brilliant work in voicing all the characters with bringing the project together.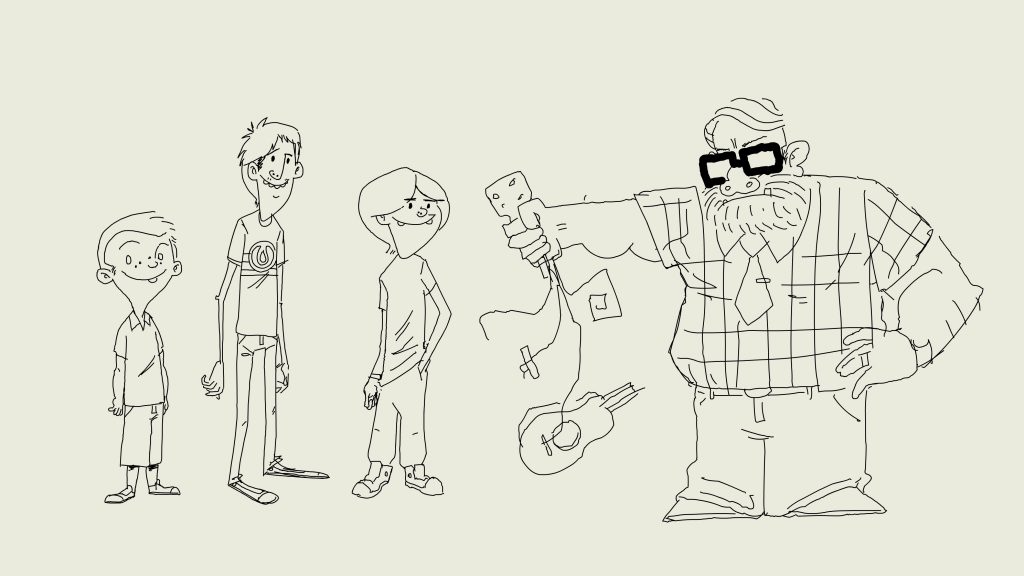 Now Available Online
Shop Class is one of seven new films that we're premiering online for the 2018 edition of Get Animated! It's a sweet film, filled with humour and nostalgia. Anyone who experienced even one awkward moment in high school will appreciate this film… and let's be honest, who hasn't?
And make sure you watch the whole thing. The ending's a bit of a… shock.
Shop Class, Hart Snider, provided by the National Film Board of Canada