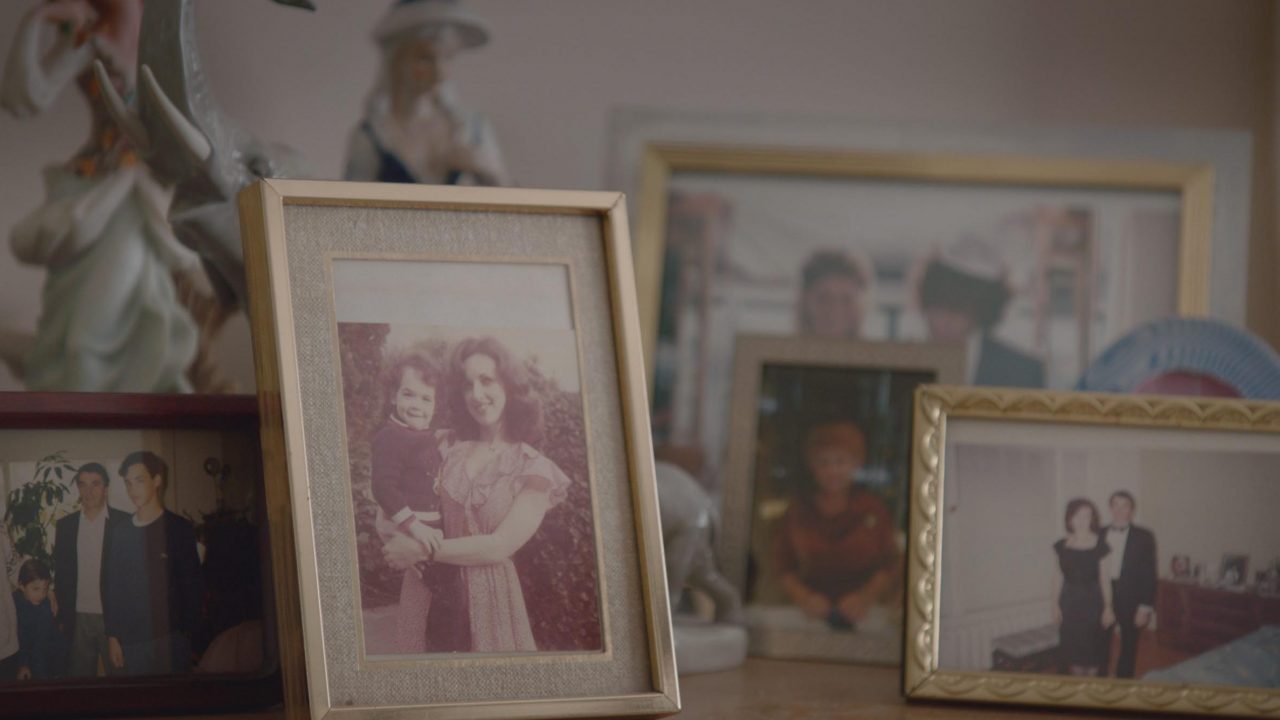 Marking International Holocaust Remembrance Day
Last week, a teacher was seeking advice on Twitter about what to tell her young students when they ask why they have to learn about sad moments in history. Overwhelmingly, the response was some form of, "So it doesn't happen again." This is the reason International Holocaust Remembrance Day (IHRD) exists.
"Never forget" is a phrase often taught in Holocaust education, and it embodies the spirit of IHRD, a day to remember the lives of the six million Jews that were lost at the hands of Hitler's Germany and the Second World War. It's a reminder to current generations to honour the victims and do whatever necessary to prevent further genocides.
The significance of the date, January 27, is that it marks the liberation of Auschwitz-Birkenau, one of the more than 1,000 concentration camps run by the Nazis during WWII. The atrocities committed against the Jewish people have been well-documented, but still today there are those who deny the Holocaust ever occurred. That is why we need to remember, and continue to teach, sad things.
We've put together a selection of films meant to educate and guide conversations about the Holocaust. From short animation to long-form documentary, there's something for every age group and background.
The Basketball Game
The Basketball Game, Hart Snider, provided by the National Film Board of Canada
In case there are those who think talk of Holocaust denial is an exaggeration, here's an early film by Hart Snider in which he details his experience as a nine-year-old boy from Edmonton going to summer camp for the first time, and having to play a basketball game against an entire team of kids who think the Holocaust was a hoax… because that's what their teacher taught them.
It was the camp director who suggested the game as a way to educate and encourage social understanding. As Snider explains it, "We'd gone to school and learned about the Holocaust. They'd gone to school and learned a lie."
In the end, the camp director proved wise. Putting the kids together on common ground, i.e., the basketball court, broke down the barriers between them, and they realized that untruths and misconceptions couldn't hold a candle to the unifying bonds of basketball.
My Yiddish Papi
My Yiddish Papi, Éléonore Goldberg, provided by the National Film Board of Canada
This short film about the transmission of memory makes for perfect viewing on International Holocaust Remembrance Day.
When a young woman ignores a call from her grandfather, she has no way of knowing it would be his last. The guilt and grief overwhelm her, and she can't find her way out—until she remembers the promise she made him to pass on his story.
Using a gorgeous technique of ink-on-paper animation, filmmaker Éléonore Goldberg brings her grandfather to life, creating a different version of him than the man she remembered—her Papi versus the young fighter in the French Resistance.
Again, we're shown the importance of carrying these stories forward, and Goldberg isn't the only one who has taken on the task. In Montreal, there's a young girl named Eliane Goldstein who's started a podcast interviewing survivors. It's the work of people like this that embodies the spirit of IHRD.
I Was A Child of Holocaust Survivors
I Was a Child of Holocaust Survivors, Ann Marie Fleming, provided by the National Film Board of Canada
In this 15-minute animated short, filmmaker Ann Marie Fleming takes a rather subversive approach to addressing the Holocaust. This adaption of Bernice Eisenstein's illustrated memoir uses a lot of humour to probe the taboos surrounding a very particular second-hand trauma—being the child of survivors.
Through Eisenstein's experience, we get a glimpse of how the Holocaust impacted generations to follow, and see that its effects are not limited to the survivors but extend to those connected to them as well… particularly their children.
Martha
Martha, Daniel Schubert, provided by the National Film Board of Canada
In this short documentary, yet another grandchild takes up the call to impart their grandparent's stories to the rest of the world. Daniel Schubert's grandmother is 90 years old, but still has all the spunk and energy of her younger years.
At 14, Martha and her family were torn from their village in Czechoslovakia and shipped to Auschwitz. She was reluctant to share her story with her grandson, but her pride over his profession won out, and she ceded to his request.
"I've always wanted to record my grandmother's stories, just for the family," Schubert says. "I was thinking: one day I'm going to sit her down, even if she doesn't want to, and get those stories on tape. I read that one fifth of Canadian youths don't know what the Holocaust is; in the US, apparently, 22 percent of millennials don't know what the Holocaust is. That's alarming. We're growing up in a world without context and I have a living historical document—my grandmother. Here's a person with a tattoo on her arm to prove it happened."
Memorandum
Memorandum, John Spotton & Donald Brittain, provided by the National Film Board of Canada
By far the oldest film in this selection, it's also perhaps the hardest hitting. It's a feature-length documentary by Donald Brittan and John Spotton that follows a Holocaust survivor in 1965 on an emotional trip back to Bergen Belsen, the last of 11 concentration camps where he was held by the Nazis. He, along with 30 other former inmates, travel through Germany, the memories of Hitler's "final solution" still fresh in their minds.
According to NFB producer Adam Symansky, "Donald made this film because he felt it was important that someone, other than a Jew, tell the story."
Learn more about the NFB's Holocaust educational materials
This blog post includes a Virtual Classroom, teaching guides, and apps that can help educators stimulate learning and discussion about the Holocaust.
Additional Resources
If you need support, we invite you to connect with the Jewish Public Servants Network (jps.gc.fpj@gmail.com)
Visit the sites below to explore resources that will get your students engaged with this subject matter:
Canada's Pledges on Holocaust Remembrance and Combatting Antisemitism
Oral History Project – Scott Masters, Crestwood Preparatory College, Toronto, ON
Under the leadership of Scott Masters, students at Crestwood Preparatory College have interviewed almost 200 Holocaust survivors on video. Their stories teach important lessons about hope, survival and humanity, encouraging students to stand up against hate and to do good work within their own communities.
A comprehensive list of Holocaust teaching resources
Compiled by Dr. Carson Phillips, Assistant Director of the Sarah and Chaim Neuberger Holocaust Education Centre.
Created by USC Shoah Foundation – The Institute for Visual History and Education, this website features more than 1,300 video testimonies of Holocaust survivors. It enables learners to see and hear the personal stories of individuals who survived genocide and rebuilt their lives.
"Why Teach about the Holocaust?"
UNESCO believes that it is essential to learn about the Holocaust to better understand the causes of Europe's descent into genocide; the subsequent development of international law and institutions designed to prevent and punish genocide; and that the careful comparison with other examples of mass violence may contribute to the prevention of future genocides and mass atrocities.
The Azrieli Foundation publishes memoirs of Holocaust survivors who later made their way to Canada. The program is guided by the conviction that such stories play an important role in education about tolerance and diversity. Each story is a unique first-person account that demonstrates the courage, strength and luck it took to survive such terrible adversity. The stories are also moving tributes to people who risked their lives to help others. The foundation also produces short videos that teachers can use to introduce the memoirs:
"Enemy Aliens": The Internment of Jewish Refugees in Canada, 1940–43
As Nazi Germany drew the world into war, Canada's discriminatory immigration policies denied entry to those seeking refuge, particularly Jews. In 1940, when Canada agreed to Britain's request to aid the war effort by taking in "enemy aliens" and prisoners of war, it did not expect to also receive 2,284 refugees from Nazism, most of them Jews.Through testimony and artefacts, this virtual exhibit by the Vancouver Holocaust Education Centre illustrates a little-known chapter of Canadian history—the story of Canada and the interned refugees. The website features a comprehensive lesson plan for teachers.
Pour lire cet article en français, cliquez ici.
Discover more Educational blog posts | Watch educational films on NFB Education | Subscribe to the NFB Education Newsletter | Follow NFB Education on Facebook | Follow NFB Education on Twitter | Follow NFB Education on Pinterest