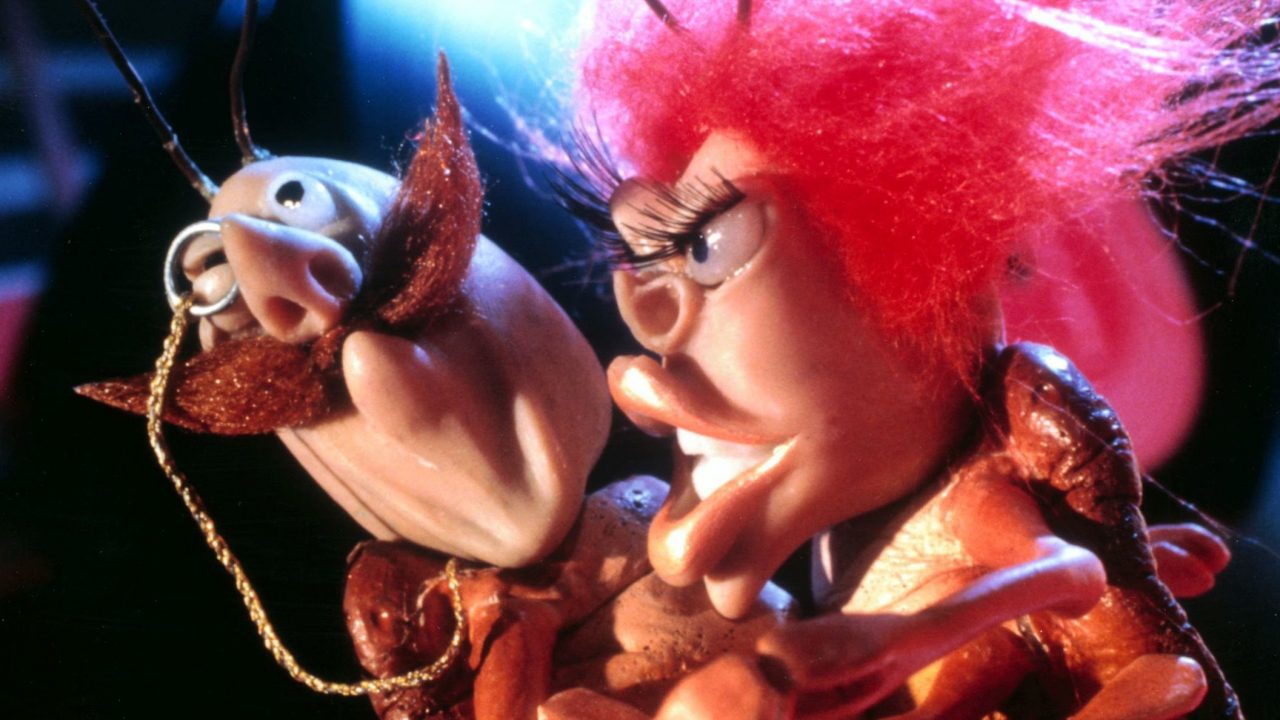 This Week on NFB.ca: The Art of Fiction in Short Film
This week on NFB.ca we enjoyed a look back at some classic fiction, in the short form.
We've got a little animation, some satire, and a couple of reenactments to keep you entertained. It was certainly a fun romp through the archives for us! To keep things interesting, we kept all selections to the short film category. Enjoy.
Mystery in the Kitchen
Indulge in a little satire, NFB-style, with this short about the benefits of good nutrition. We spend a day in the life of Mrs. Jones, housewife and mother of two, as she goes about her day and shops for her family. Our guide/narrator follows her everywhere, questioning every choice she makes. How could this good woman endanger her family with such a nutrition-poor diet?
Mystery in the Kitchen, Don Haldane, provided by the National Film Board of Canada
Frank the Wrabbit
Filmmaker John Weldon is no stranger to fans of the NFB. His Log Driver's Waltz is one of our all-time top ten films. In this short, he tells a subversive tale about Frank, a highly intelligent "wrabbit" with a relatively huge lima-bean-sized brain. But Frank's got an obsession with carrots and it leads him down a pretty strange road.
Frank the Wrabbit, John Weldon, provided by the National Film Board of Canada
Juke-Bar
There is an undeniable 1980's charm to this animated film by Martin Barry. The tone, the look – it's just great fun to watch. The story itself is about a small diner overrun by cockroaches and the ingenious steps the owner takes to get rid of them. The question is – will he succeed?
Juke-Bar, Martin Barry, provided by the National Film Board of Canada
Shipbuilder
This fascinating and heartbreaking short recreates the true story of a Finnish immigrant who lived in Saskatchewan in the 1920s and 30s. In the middle of the prairies, 27 kilometres from any body of water, he built an iron ship he hoped would carry him back home, to the wife and child he left behind.
Shipbuilder, Stephen Surjik, provided by the National Film Board of Canada
Steam, Schemes and National Dreams
This short film is also a reenactment of Canadian events, but it dates back a little further to 1885. Three young prospectors, seeking gold in the Rockies, discovered hot springs and sensed opportunity. Their dreams were dashed, but we were left Banff National Park.
Steam, Schemes and National Dreams, , provided by the National Film Board of Canada