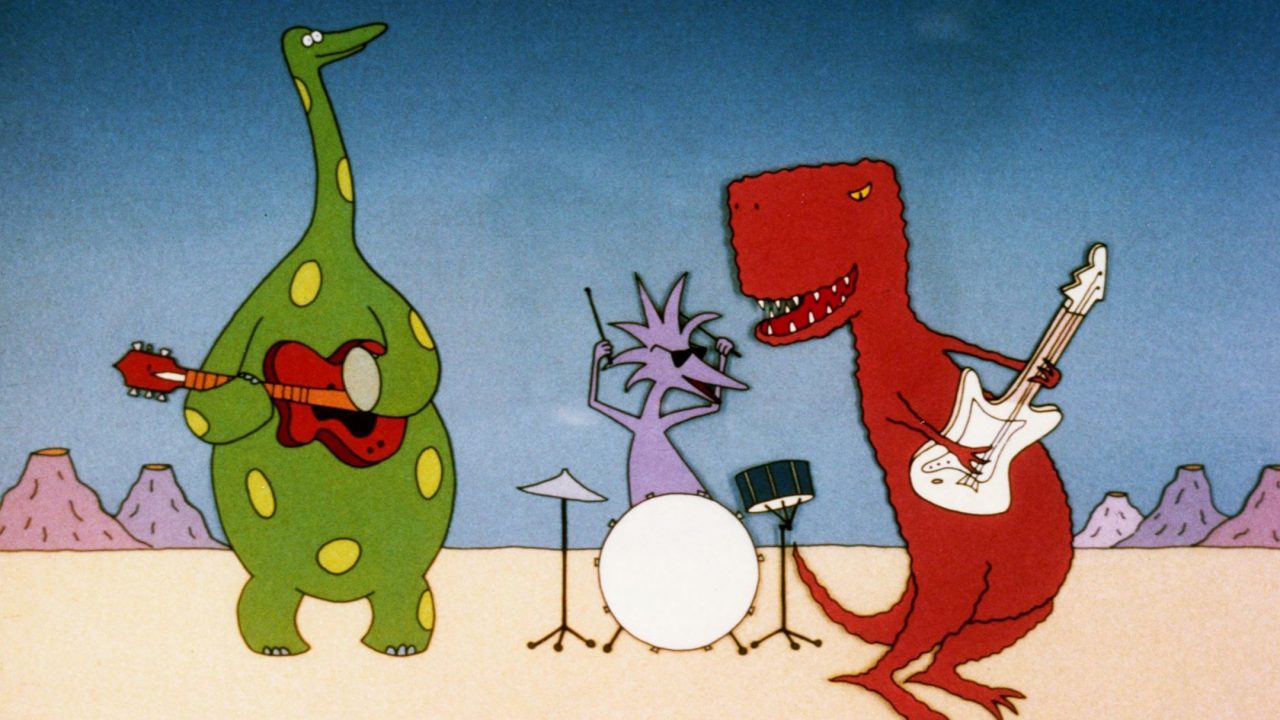 This Week on NFB.ca: Funny Films to Chase the Winter Blues Away
To chase away those winter blues, this week we bring you two hilarious and completely absurd animated shorts which are guaranteed to make you laugh.
The first short is from Munro Ferguson, who takes us back a couple of hundred million years to the revisit the time of the dinosaur. The second film comes courtesy of Richard Condie, well-versed in the kind of animation that makes you go, "Huh?"
So, forget the snow for 15 minutes and have a good laugh… on us.
How Dinosaurs Learned to Fly
After ages of controversy and dispute, the scientific consensus is that birds are indeed members of the dinosaur family. I think that's where any similarity between fact and this film ends. With great humour and a more than just a touch of the absurd, it presents an alternate version of the history of evolution.
Apparently, dinosaurs were the frat boys of the Mesozoic era. They loved nothing more than eating poorly and causing trouble. One particularly dumb stunt they liked to pull was jumping off cliffs. Lacking springs on their feet, they managed to thin out the herd quite efficiently this way. Until one of them realized that it was within his power not to sink, but to soar.
How Dinosaurs Learned to Fly, Munro Ferguson, provided by the National Film Board of Canada
La Salla
There are a certain number of NFB classics that I shamefully admit I've never seen. This was one of those films, which is odd because I'm a huge fan of The Big Snit. But in preparing for this blog post, I realized that I finally had the means and the motive to watch it. I settled in, hit play, then proceeded to spit my tea out at the computer screen.
This animated short is such a joy I'm at a loss for words on how to describe it. The film is a classic tale of temptation played out against an operatic theme.  Our hero sits in a closed room and plays God with all the mechanical wind-up toys around him. What ensues is totally surreal, wrapped in absurdity, and honestly one of the funniest things I've seen in a long while. It's all in the subtitles.
La Salla , Richard Condie, provided by the National Film Board of Canada