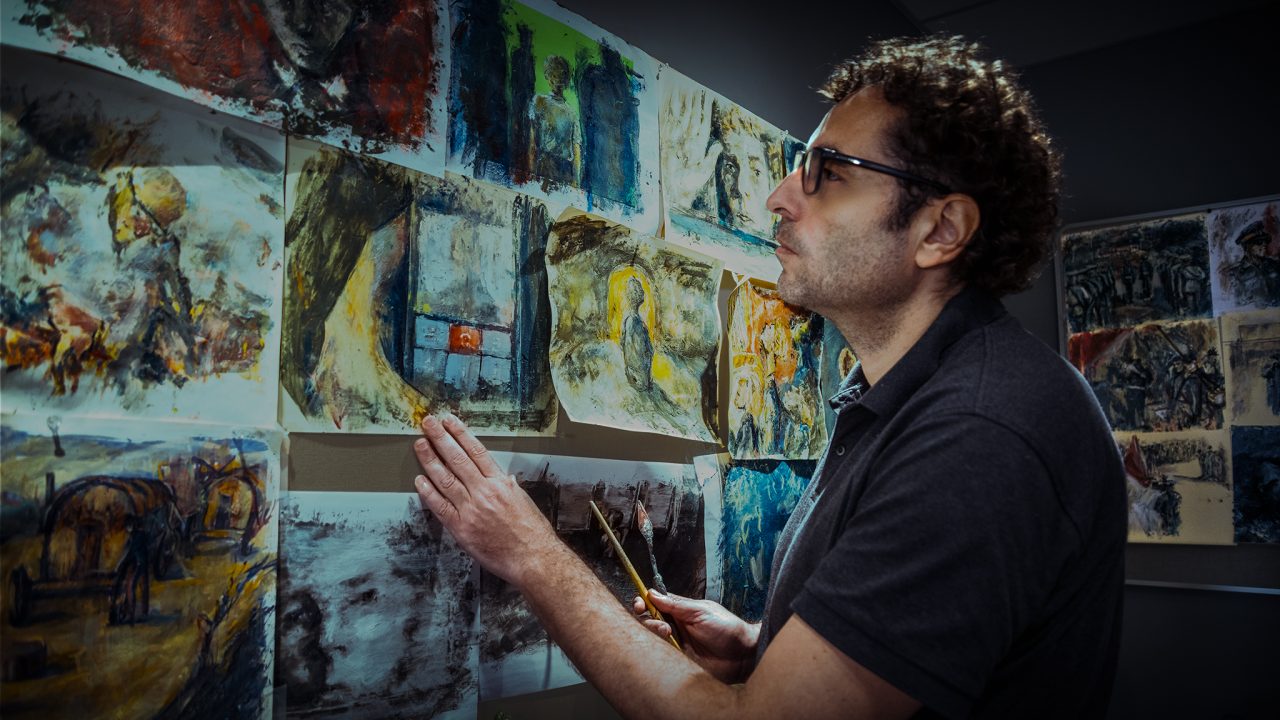 Theodore Ushev Comes Home
It's fitting that Theodore Ushev's latest film, The Physics of Sorrow (2019), is playing at this year's Ottawa International Animation Festival, as his breakthrough work, Tower Bawher (2006), is making a reappearance at the festival (screening as part of a special two-part tribute to the NFB on its 80th anniversary, curated by Donald McWilliams).
In some ways, The Physics of Sorrow (inspired by Georgi Gospodinov's novel of the same name) is a culmination of Ushev's work to date. It's an epic, pained and deeply personal musing on the wounds of a generation of people in exile—not from their homeland (though that is true in Ushev's case) but from themselves. Sorrow is a portrait of a disconnected generation (yes, I suspect every generation starts to feel this as the tide turns towards a new, younger, more vibrant one).
Ushev's work (e.g., Drux Flux, Gloria Victoria and the Oscar-nominated Blind Vaysha) has frequently examined the relationship of the individual to larger, often suffocating political and social systems. As potent and personally inspired as all these films were—and remain—I always felt that they were more general portraits, that Ushev wasn't fully allowing himself to be exposed (which is entirely his right!). Sorrow is arguably his first film where you really feel that Ushev has put himself in the story. And it makes sense; like the protagonist of Sorrow, Ushev grew up in a communist country before leaving for Canada and a new life as a father and filmmaker.
This "reunion" at the OIAF also has personal connections for both the festival and me: the festival was one of the first to screen Ushev's work (a rarely seen short made for the internet long before he landed at the NFB); since 2005, Ushev has won an astonishing five Canadian Film Institute awards for Best Canadian Animation at the OIAF; Ushev and I have been friends (more like bickering brothers, to be honest) since we first met in the early 2000s, and we have collaborated on a couple of projects together, including the NFB film Lipsett Diaries.
I've been involved with the OIAF since 1991, and when you do a job as long as I have it can be challenging to be surprised by the film submissions. Ushev, though, was one of the few over the years (others would be Andreas Hykade, Run Wrake, Mati Kütt, Elizabeth Hobbs, Lei Lei) whose work got me tingling about animation's possibilities. I remember when he sent me a screener of Tower Bawher back in 2005. He had been making the film at home while working on a kids' film (Tzaritza) for the NFB. I was amazed by the film. Tower Bawher had an energy, a rawness that I'd rarely seen in animation.It was a three-minute cannon blast of unharnessed rage and passion, fear and love.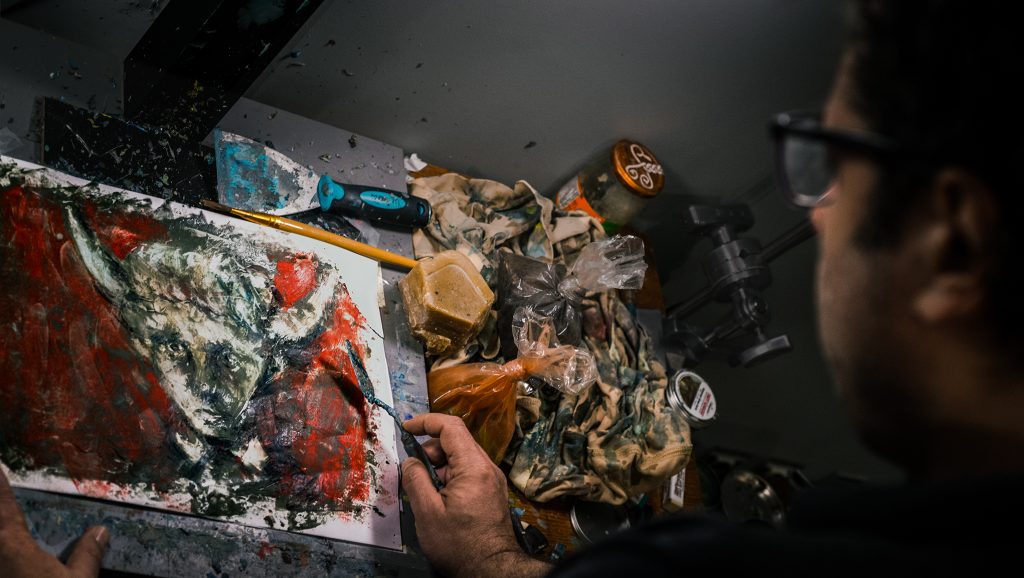 Refreshingly, Ushev's handling of animation was and remains raw, rough and chaotic; there's nothing polished, pristine or precious about his methods. His films seek to unpack the chaos of his moment—and ours. "For me the animation doesn't have to be precise," Ushev once told me. "What I care about is the emotion, the energy, and the feelings that my films give to the spectator."
It's this rare and raw honesty that separates Ushev from some of his animation peers who too often treat animation like one of Laura Wingfield's precious glass figurines from Tennessee Williams' play The Glass Menagerie.
"I don't go back," adds Ushev. "I don't care if the movement is precise or not. It has to be alive. Many of the most beautiful scenes in my films are accidents. Those moments are precious in my process. A glitch in the software can reveal a new way of animating. Animation is not just the mechanical movement of a drawing; it is creating life and all its flawed beauty."
Chris Robinson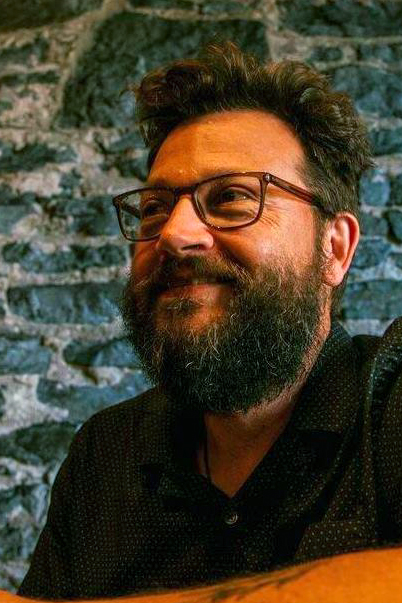 Chris Robinson is a writer, author and the Artistic Director of the Ottawa International Animation Festival (OIAF). He has authored 13 books, including Stole This from a Hockey Card (2005), Between Genius and Utter Illiteracy: A Story of Estonian Animation (2006), The Animation Pimp (2007), Ballad of a Thin Man: In Search of Ryan Larkin (2008), and Japanese Animation: Time Out of Mind (2010). He also wrote the screenplay for Theodore Ushev's award-winning animated short Lipsett Diaries.
---
Featured image by Stephan Ballard