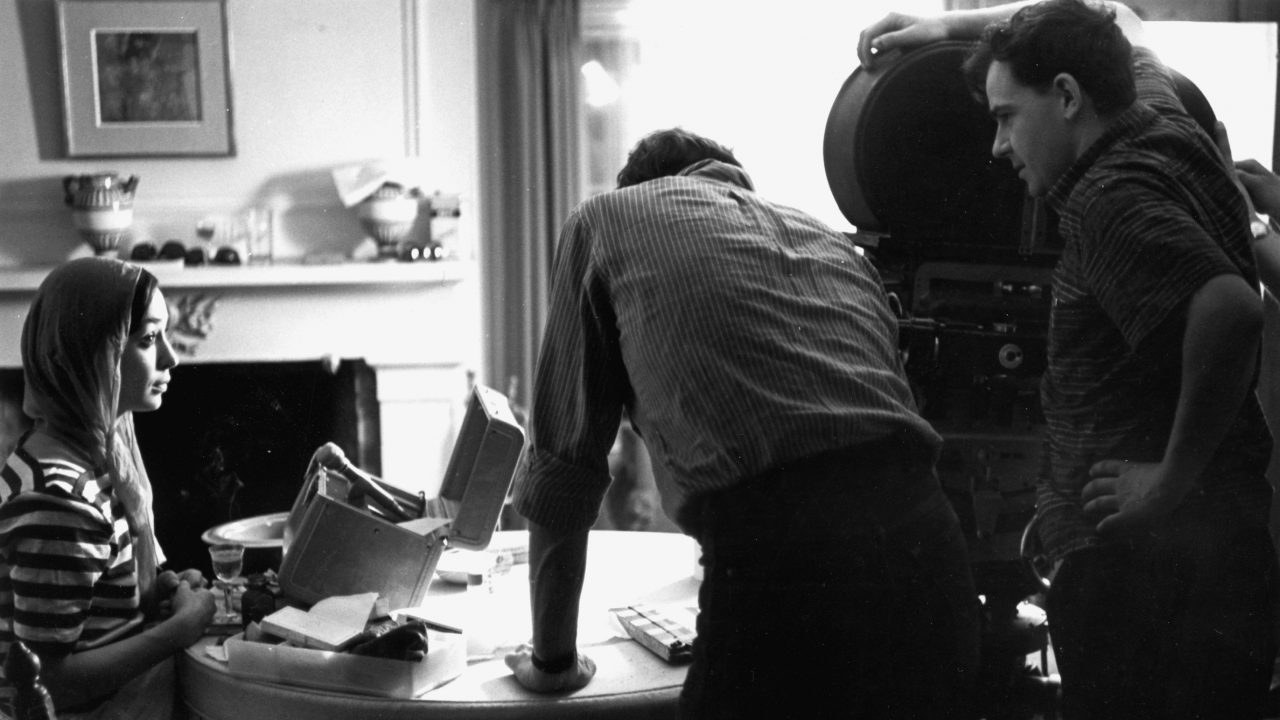 Le chat dans le sac (The Cat in the Bag): The Genesis of a Cult Film
Here's a look back at one of Quebec cinema's cult films, Gilles Groulx's Le chat dans le sac (The Cat in the Bag), just in time for the release of previously unissued recordings by John Coltrane that appear on the film's soundtrack.
Gilles Groulx's first feature had its premiere at the Montréal Film Festival on August 8, 1964, where it won the Grand Prix of Canadian Cinema, made a huge impression on audiences, upset several critics, and gratified many who'd still been waiting for the first great Quebecois film.
A "mirror-film"—Groulx's own term—Le chat dans le sac was an attempt to reflect the lives of French-Canadians trapped in a society dominated by a mostly English-speaking ruling class, to spark an awakening and compel people to make change. With a couple's breakup serving as a metaphor for a future Quebec—the original title was Chronique d'une rupture (Tale of a Breakup)—the film is thoroughly modern in its themes, its filming techniques, and its soundtrack, which features numbers by American jazz legend John Coltrane. It's unquestionably a seminal work of Quebec cinema.
The Cat in the Bag, Gilles Groulx, provided by the National Film Board of Canada
From short to feature
Initially, the film was only meant to be a 20-minute short for television; the project was originally part of a series of four fictional shorts for TV on the theme of winter. Backed by producer Jacques Bobet, three of the four shorts would ultimately become feature films. Winter I became Gilles Carles' The Merry World of Léopold Z (1965). Winter II was never released. Winter III became Arthur Lamothe's La neige a fondu sur la Manicouagan (1965), and Winter IVbecameLe chat dans le sac.
Direct cinema or "spontaneous cinema"?
Shot in 13 days on 35-mm film and the budget for a 30-minute short, the film borrows some direct cinema shooting methods and techniques (continuous and outdoor filming, a small crew, lightweight equipment, synchronized sound), developed in part by Groulx in a number of his short films for the NFB (Les raquetteurs, 1958; Golden Gloves, 1961; Such a Simple Game, 1964). And yet, while filming Le chat, Groulx rejected the direct cinema approach, which he found forced, preferring instead what he called "spontaneous cinema." Though he worked from a screenplay, he had the actors improvise their dialogue. He built the film around current events, used young, non-professional actors whose lives were similar to those of the characters, and developed a directing style in which he would intervene in scenes while the camera was still rolling.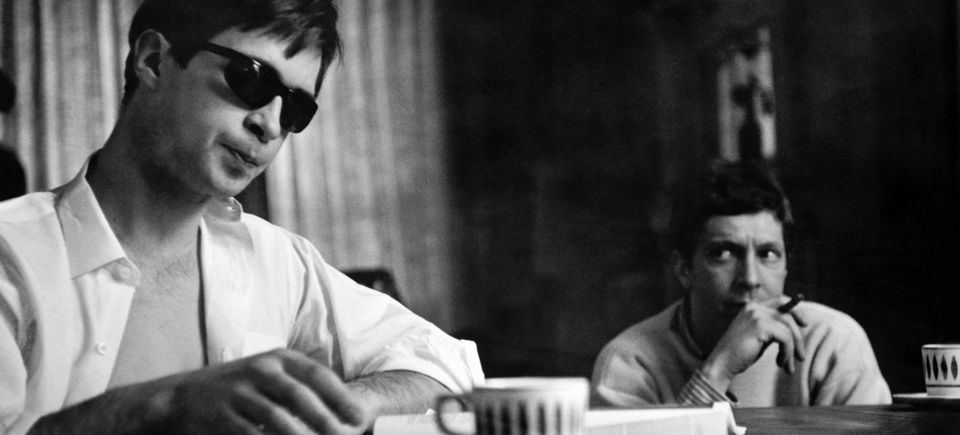 John Coltrane: jazzing it up
Consisting in part of compositions by saxophonist John Coltrane, the film's soundtrack is the perfect complement to Groulx's "spontaneous cinema"—a set screenplay with improvised dialogue—since jazz standards use pre-determined musical structures over which the performers improvise.
Five pieces from Coltrane's repertoire were recorded by Coltrane and his band exclusively for the film on June 24, 1964, at Rudy Van Gelder's studio in Englewood Cliffs, New Jersey, with Groulx in attendance. The songs are "Traineing In" (John Coltrane with the Red Garland Trio, 1958), "Naima" (Giant Steps, 1959), "Village Blues" and "Like Sonny" (Coltrane Jazz, 1961), and "Out of this World" (Coltrane, 1962), renamed "Blue World" for this recording.
The first feature by a great filmmaker, the first feature produced by the NFB's French Program, and a seminal film that thrust Quebec cinema into the era of modern filmmaking, Le chat dans le sac is worth a look (or maybe yet another look…). *Header image: Claude Godbout and Gilles Groulx (right) on the set of Le chat dans le sac.