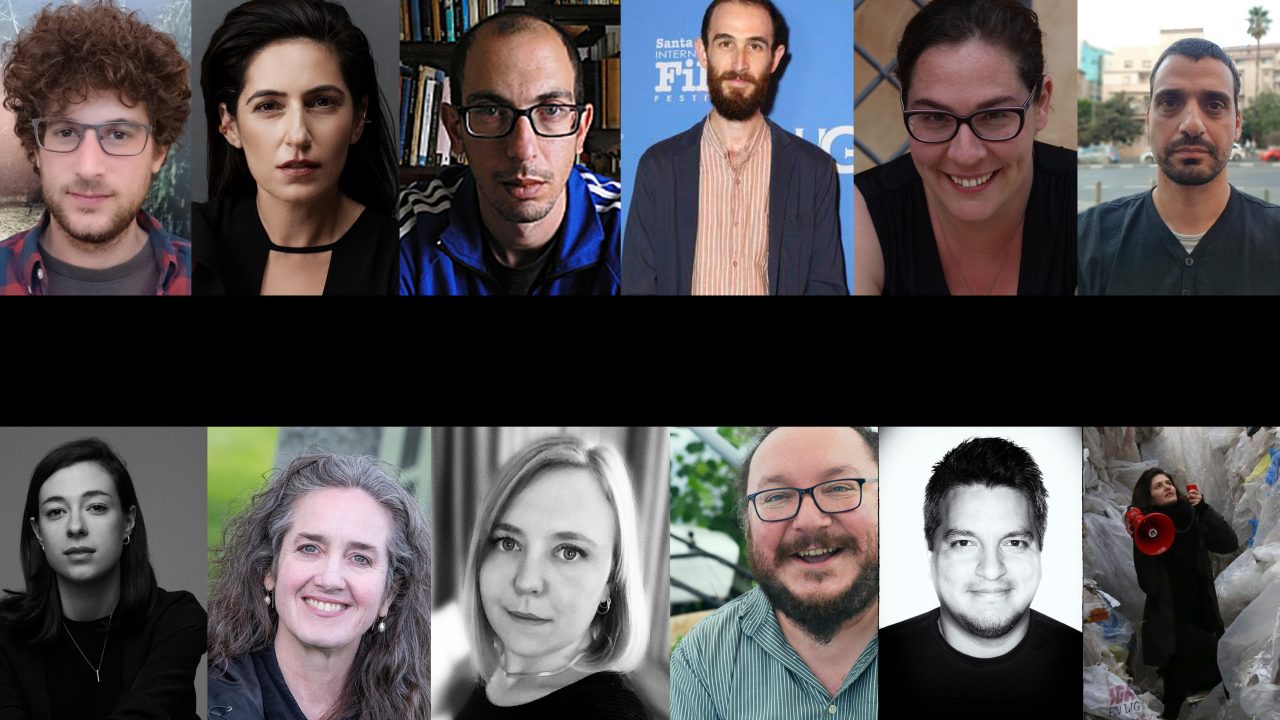 Candidate Reveal | New identities: An Israel/Canada International Coproduction Partnership in Digital Creation
The Gesher Multicultural Film Fund (GMFF), the Makor Foundation for Israeli Films, the Haifa International Film Festival (HIFF), the Canada Media Fund (CMF), the National Film Board of Canada (NFB), Hub Montréal and Xn Québec are proud to introduce the twelve candidates who will participate in New Identities, a series of workshops designed to foster conversations about identity and push the limits of new forms of narration.
The Candidates
The delegation is comprised of twelve candidates, six Canadian and six Israeli. Together, they will reinvent the stories that have been passed on to them and made them who they are today
Canadian Delegation
Analee Weinberger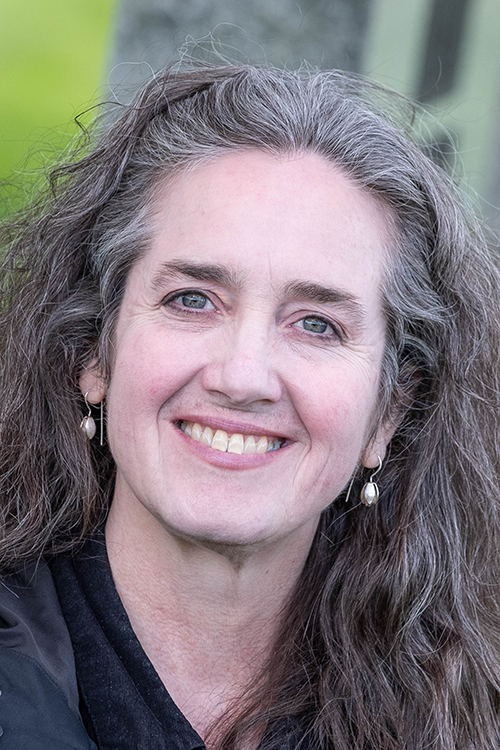 Analee Weinberger is a filmmaker, media educator and producer based in Vancouver, BC who specializes in documentary video as a tool for community engagement and creative expression. She has a background in studio photography and an interest in incorporating non-traditional documentary techniques such as animation and video poetry in her work. She is a former education director at The Cinematheque in Vancouver, has worked at Necessary Illusions, a Montreal-based documentary production company, and holds a master's degree in social work from McGill University.
---
Dominic Lafontaine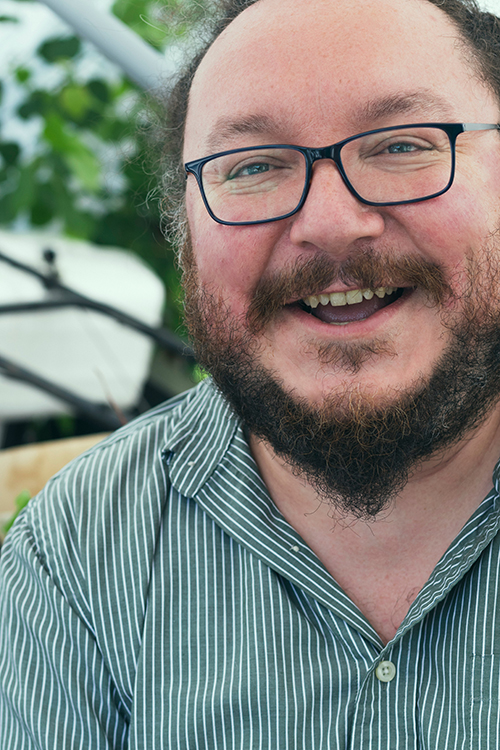 Dominic Lafontaine is an Algonquin multimedia artist, poet and musician. His audacious, humourous and often absurd works explore the very notions of cultural identity, meaning and belonging. A graduate in visual arts from the University of Ottawa, he synthesizes his knowledge of traditional art forms with new media in order to redefine the substance and visual language of contemporary native art. His motto: "Research, remix and repeat!".
---
Édith Jorisch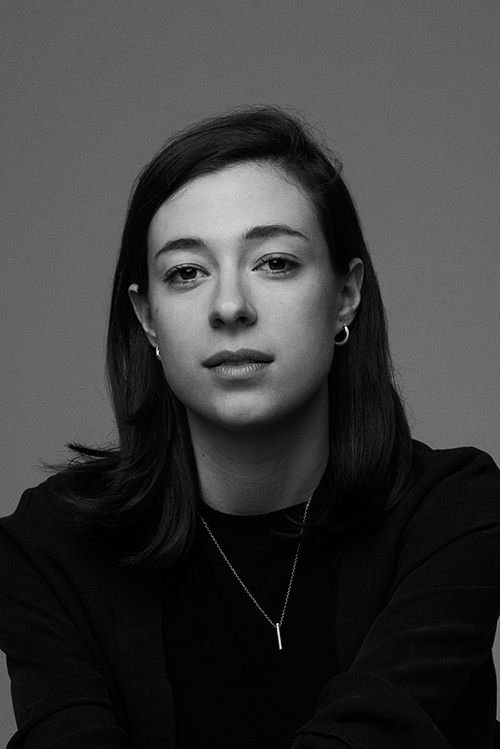 Édith Jorisch is a screenwriter and director of fiction and documentary films. Her documentary The Heir was selected for the FIFA International Festival in 2017. She has won two Gemini Awards, including Best Documentary. Her work has been broadcast on Télé-Québec, Radio-Canada, RDI, TV5, TFI and Histoire. Édith turned to fiction with the short film TibbitsHill, an allegorical fable about music as an anti-militarist weapon. Her most recent short film, Awe, was an opportunity for the director to play with the line separating fiction from documentary.
---
Jose Aguirre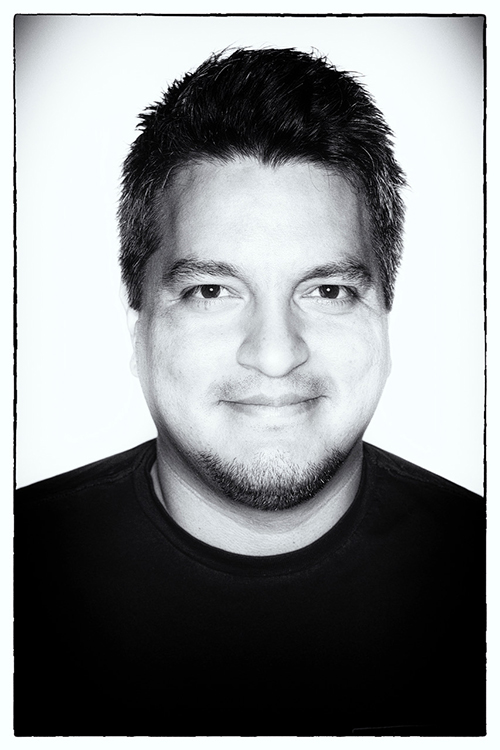 With his previous studies in Industrial engineering (Universidad Catolica del Peru) and music technology (McGill University), Jose possesses the right combination of technical and management knowledge that is invaluable to the success of Signal Space Lab. His work as Creative Audio Lead has allowed him to be a part of the entire process of interactive projects, working closely with a wide range of professionals: producers, game designers, artists, programmers, etc.
---
Maria Chekhanovich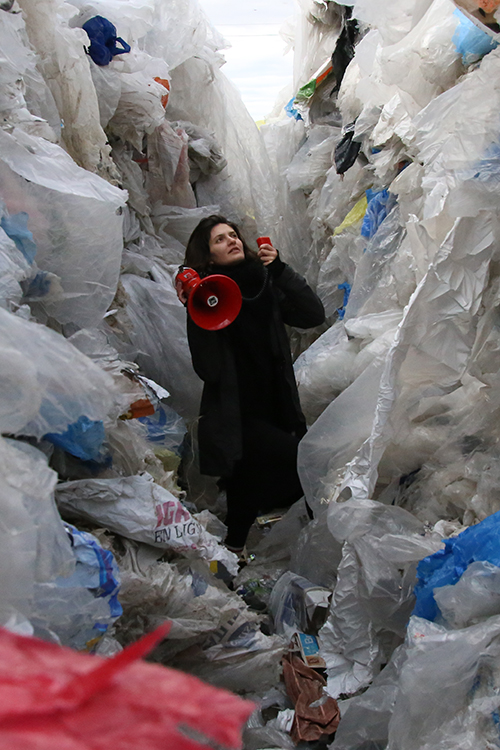 Maria Chekhanovich is a visual artist, bridging multiple disciplines such as video, performance and installation. She currently lives and works in Montreal, Canada, where she is pursuing her MFA studies at Concordia University. Her work is about visiting places, whether internal or external, that expose and harness complexity, connection and co-creation. She believes that art is the strongest tool for social, political and environmental transformation. Her most recent video work, Being With, is currently exhibited in Venice, Italy.
---
Nicole Bedford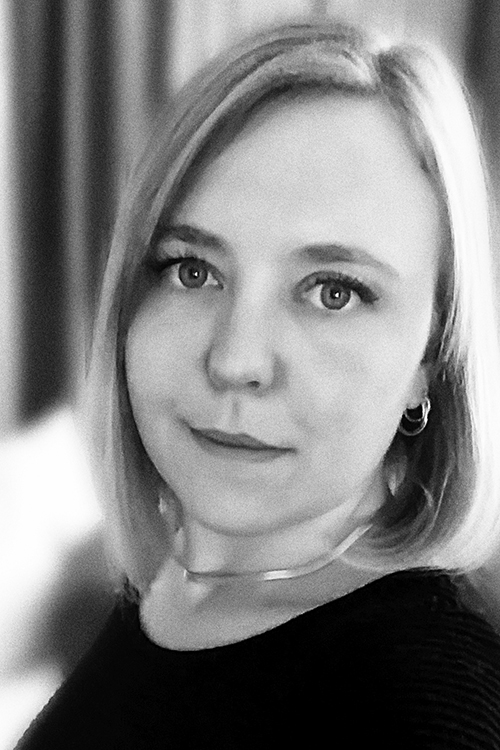 Nicole Bedford is a director and media artist based in Ottawa, Ontario. An avid storyteller from a very young age, Nicole has paired her artistic expressions with her academic background to explore complex concepts through documentary film. Ultimately, her passion for video stems from a desire to help build a collective sense of community through the shared parts of our individual experiences.
---
Israeli Delegation
Irit Dolev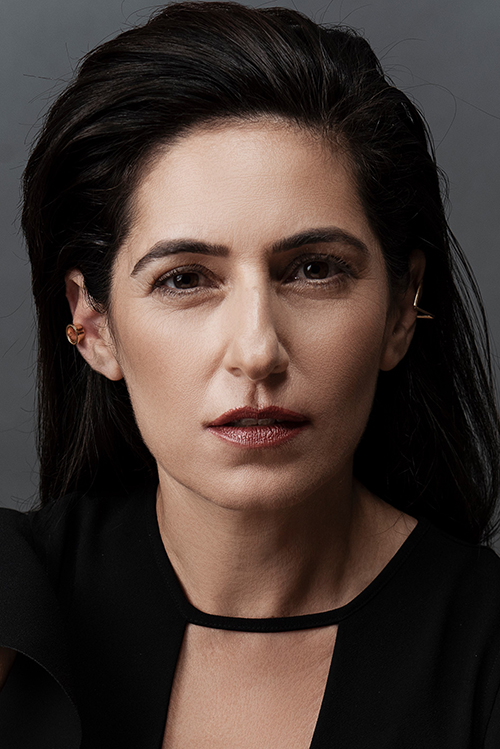 Irit Dolev is a creative content entrepreneur, documentary director, content editor and journalist. In the past year, she directed The Outstanding, a documentary series that followed unique groups and communities in Israel. Dolev is one of the creators and the producer of Citizen K, a true crime documentary series that investigated a legal case of double murder and points to a distortion of justice. She is co-founder and editor-in-chief of The Hottest Place in Hell, an independent magazine. She lectures and teaches film, media and storytelling at a variety of colleges in Israel such as Kamara Obscura, Minshar, Hamiclala Leminhal College and is currently teaching at IDC Herzliya.
---
Daniella Koffler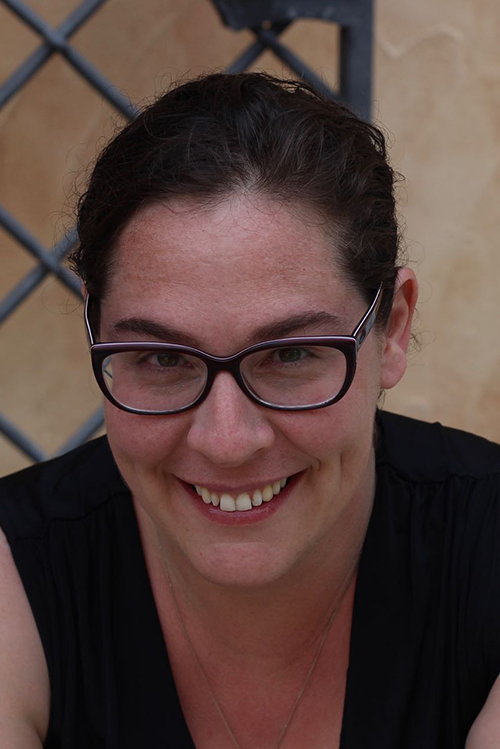 Daniella Koffler is an animation director, producer, co-founder and creative director of Moofa Production House. Over the years, Daniella has worked as an animation director on a range of projects for commercial and commissioned films. Her short independent films Compartments (2017), Stairs to No End (2011), The List (2008) and Strings (2013) were screened at several international festivals and won numerous awards. Daniella is a graduate of the Bezalel Academy of Arts and Design (BFA Screen-Based Arts, 2011) and the Hebrew University in Jerusalem (MA in European Studies and Art History, 2008). Daniella is a board member of the Israeli Animation Union and the The Jerusalem Film & Television Fund.
---
Noam Kaplan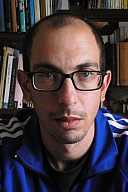 Noam Kaplan is an honorary graduate of The Sam Spiegel Film School in Jerusalem. His movie Blue White Collar Criminal was the first Israeli student film to be distributed in theatres and was selected for the Cannes Film Festival's residency program. His films Manpower and I am Hummus received rave reviews. Over the years, he has supervised the artistic process of several TV drama series for the Israeli cable company HOT.
---
Adam Weingrod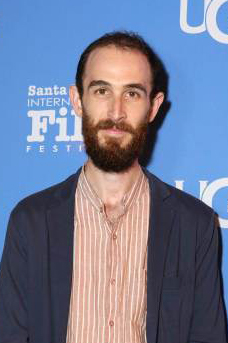 Adam Weingrod is an award-winning documentary filmmaker based in Jaffa. He is a graduate of the MFA program at Tel Aviv University. His first feature documentary The Island was commissioned by yesDoco channel and screened in over 25 international film festivals including Santa Barbara and Docaviv. Adam has also directed and produced a number of award-winning short films, documentaries and fiction, that have been screened around the globe. In addition to filmmaking, Adam is an accomplished jazz musician and composer, with a BA from the Jerusalem Rubin Academy of Music and Dance.
---
Omri Burstyn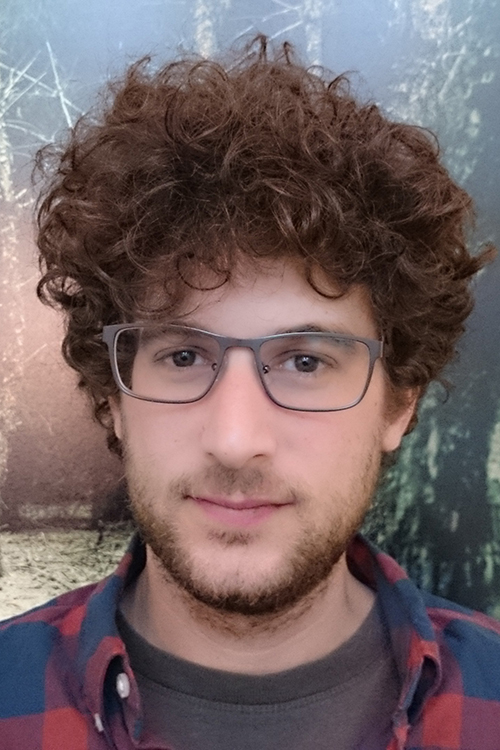 Omri Burstyn was born in Israel in 1985 and graduated from The Sam Spiegel Film school in 2014. During his studies, Omri directed several shorts and founded InDradio, an independent radio station as part of the Israeli InDNegev Music Festival. His award-winning short film At Dawn (2015) is a reflection of his experiences in human rights and peace movements. The film was supported by multiple Israeli film funds and had its world premiere at the prestigious PÖFF (Tallinn Black Nights Film Festival). He also wrote and produced the short film The Caregiver (2018) which was screened and won awards at numerous festivals. In the past year, Omri has been developing his first feature film while completing his BA in education.
---
Yohai Shalom Hadad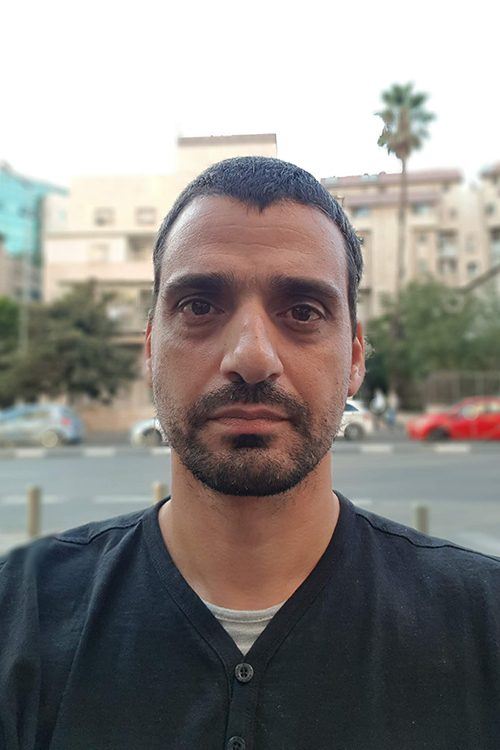 Yohai Shalom Hadad is a graduate of the screenwriting program at Sam Spiegel Film School in Jerusalem. He is a director, screenwriter and producer. His films Sun or Rain, The Lost Reservation, Children of the Moon, Special Treatment, Hush My Baby and Thou Shalt Not Dance have received rave reviews.
---
Project Genesis
Paradigms are changing. The world's population is on the move. Waves of immigration are felt in various parts of the world. Conversations about identity are increasingly common and differ according to ethnic origin, gender, ideology, technology, community and geography. How can we initiate dialogue on identity complexities in this era of profound change?
New Identities was created to establish alliances between artists, producers, designers and technologists from Israel and Canada. This partnership allows for the expansion of horizons and new audiences in order to foster the creation of new collaborations, beyond identities.
The candidates will attend the Haifa International Film Festival from October 16 to 20, 2019 and Hub Montréal from November 18 to 21, 2019. At the end of this collaborative exchange, four projects will be funded through an international coproduction incentive fund.