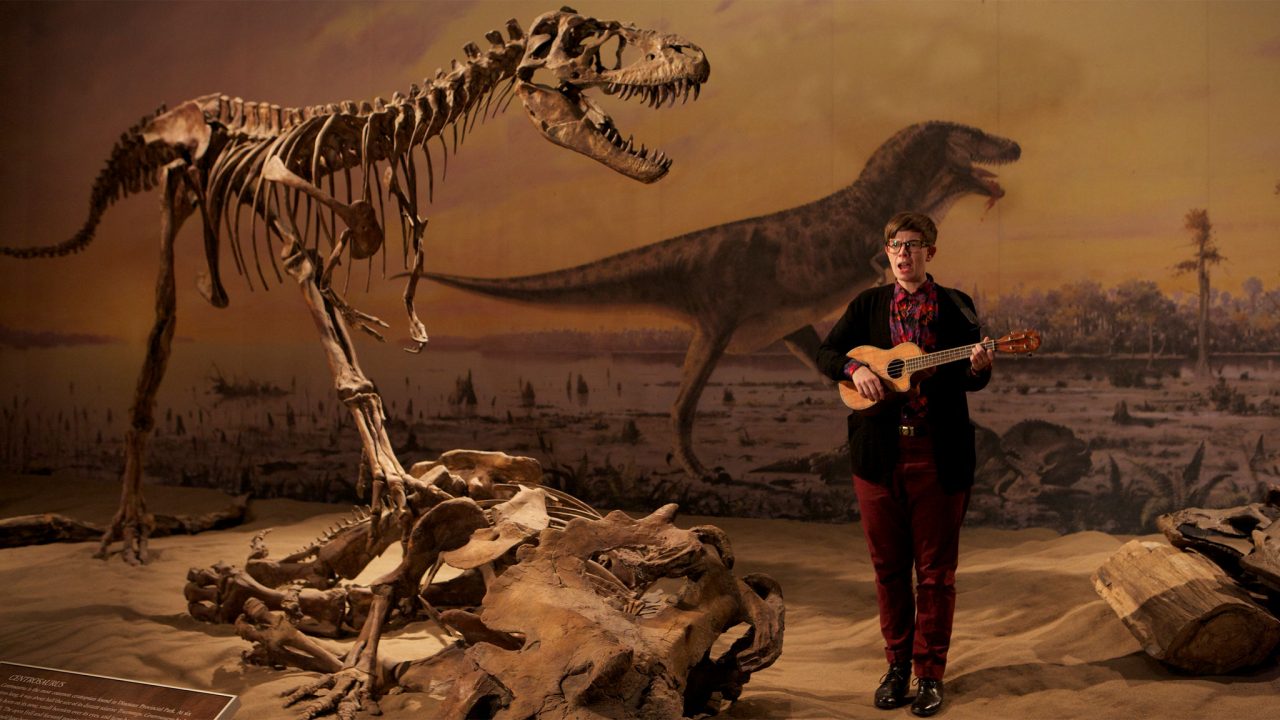 Mini-Lesson for My Prairie Home
My Prairie Home: A Journey of Identity Through Song
Theme: Identity
Ages: 12-14
My Prairie Home, Chelsea McMullan, provided by the National Film Board of Canada
Keywords/Topics: Identity, Gender Identity, Gender Expression, Transgender, LGBTQ+, Music, Songwriter, Prairies, Landscape, Travel, Mental Health, Coping, Integrity, Religion
Guiding Question: What shapes one's identity? As you watch the film, consider looking for both internal and environmental factors, such as family, home, religion, country, geography, relationships, school, etc.
Summary: My Prairie Home is a documentary musical about transgender musician Rae Spoon and their coming of age journey. Through voiceover, interviews, music videos, and concert footage, Rae shares the story of their exploration of sexual orientation, gender identity, and gender expression. Set in the Canadian Prairies, the film introduces viewers to Rae's close allies, friends, and family members, and examines the impact of religion and the Prairie region on their life. Rae also discusses the challenges of growing up in their family of origin, coming out, and navigating the world as someone who does not conform to society's gender expectations.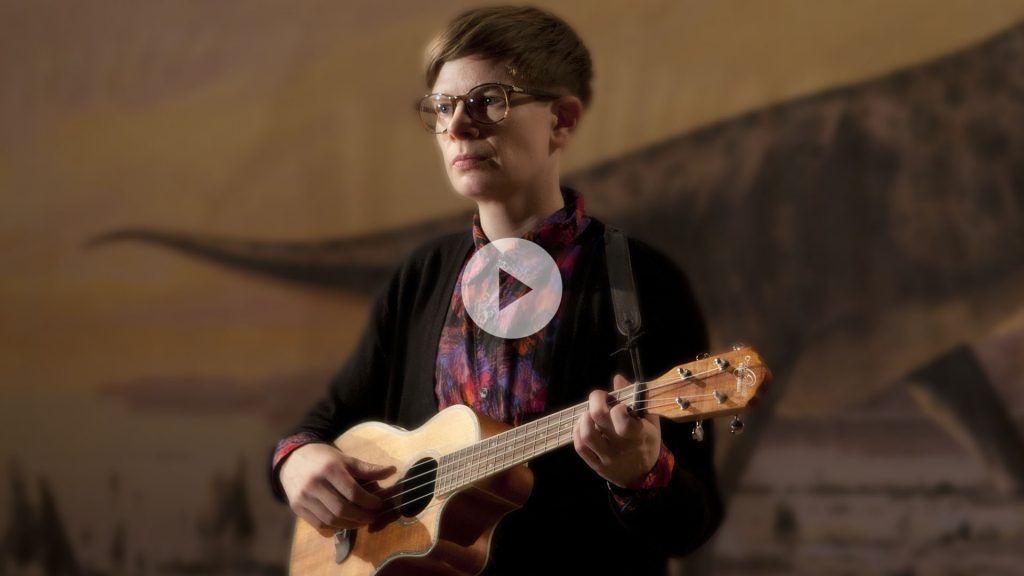 Music plays a major role in Rae Spoon's life and exploration of gender identity. They discuss how, at one point, country music provided an opportunity to explore male expression, but ultimately Rae lost faith in both that form of gender expression and the genre. In the next scene, Rae reaches the conclusion that "everyone has problems with gender," and decides to use the "they" pronoun—which they say is the most gender-neutral pronoun—to express their identity. The clip ends with Rae Spoon singing a song about how their prairie environment "fits like a Sunday dress."
Guiding question: How has Rae's music helped them to express the evolution of their identity?
Additional questions to consider:
What type of gender norms and stereotypes are brought up in this clip?
What does Rae refer to when they bring up "the gender system," and why is it significant that they felt like a "ghost"?
How do the lyrics of "Sunday Dress" help to answer the guiding question?
How does the intimate performance of this song impact the listener?
The song in this clip is called "Sunday Dress," but the refrain in the song, "my prairie home," is used as the title of the film.  Why is this a fitting title?
Go deeper
Music allows us to express ourselves in many ways, including our gender identities and different aspects of our personality. What musical genres help you to express yourself? What songs help you to understand yourself?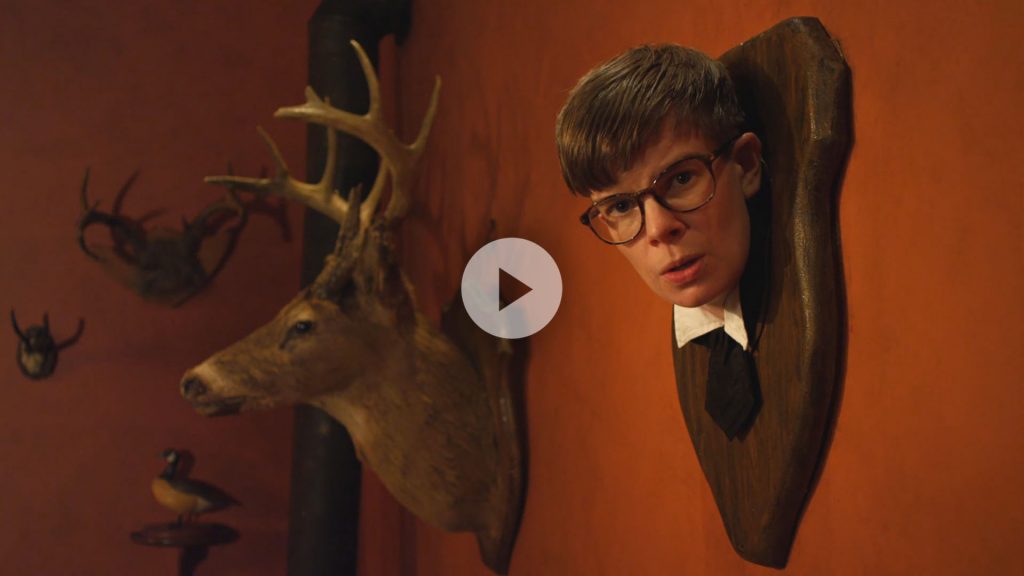 Below is a list of challenges that Rae faced when coming out. Choose two and discuss their impact on Rae.
Religious beliefs
Parental expectations
Revealing parent's mental illness
Coming out to family as gay
Coming out to friends
Fear of rejection in dating
Fear of rejection in a same-sex relationship / not knowing if the other person is also gay
Bullying and the fear of threats of physical violence
Go deeper
Ask students: What fears do LGBTQ+ students have in relation to their school? Are they similar or dissimilar to what Rae experienced?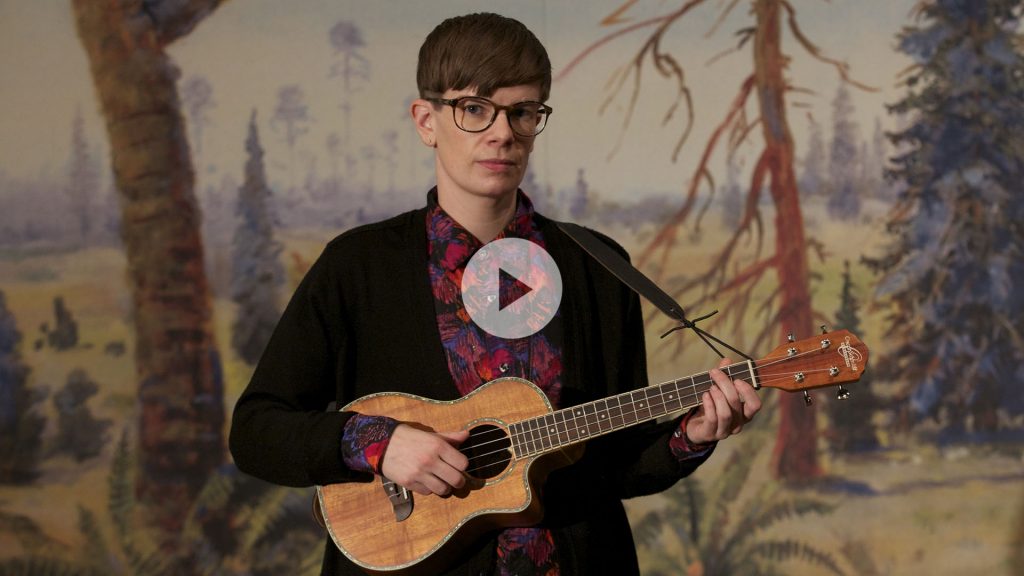 Rae talks about using the image of a Pegasus as inspiration to help them deal with their discomfort while being stared at during a bus ride in an unknown area. As a class, research the Pegasus of Greek mythology and discuss how it could be used to overcome challenges.
OR
Have students write a verse that captures the scene of Rae envisioning the Pegasus in their mind while riding the bus.
Go deeper
If students were to create their own symbol of inspiration to help them manage their stress when confronted with an uncomfortable situation, what would it be? Have them draw a detailed image.
OR
Ask students to write a song or poem to express a personal metaphor that helps them cope with difficult situations.
Additional Resources
Gaela Mintz has worked as a Social Worker in the Gender-Based Violence Prevention Office at the Toronto District School Board for the last eight years. She recently opened a full-time private practice providing individual and family psychotherapy services to children, youth, adults and families. For more information you can check out her website.
Pour lire cet article en français, cliquez ici.
Discover more Mini-Lessons | Watch educational films on NFB Education | Watch educational playlists on NFB Education | Follow NFB Education on Facebook | Follow NFB Education on Pinterest | Subscribe to the NFB Education Newsletter