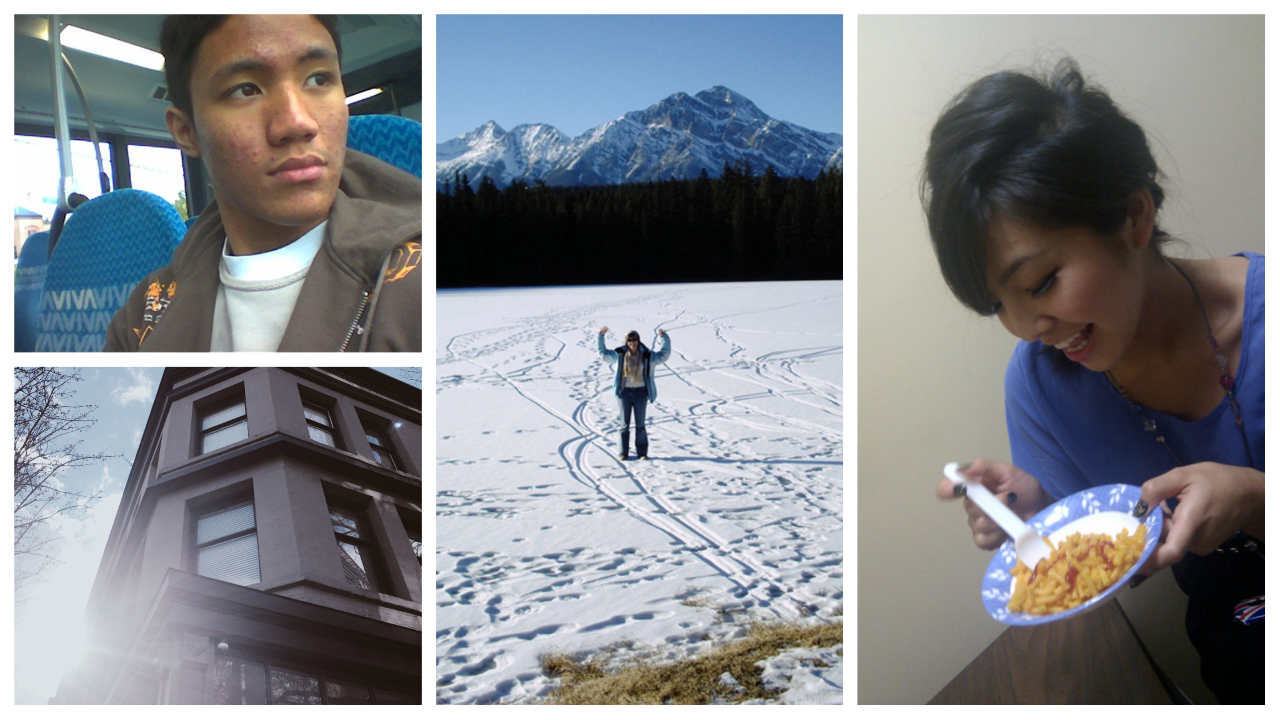 First Photo Here: Share Your Immigrant Experience
First Photo Here, a project out of our Vancouver Digital Studio, is a curated collection of the first photos that new arrivals to Canada shared with friends and family back home.
Presented as an Instagram account, the photos and stories capture a vast range of first impressions in their new surroundings.
Seeing Canada Through New Eyes
Canada is commonly referred to as a "nation of immigrants," but the saying often comes across as a platitude. Even those who consider immigration as fundamental to Canada's identity don't necessarily have first-hand knowledge of immigrant experiences. This project aims to capture the arrival moments to shed light on what it's like—at the most basic level—to move to Canada.
"Immigration routinely figures in conversations around Canadian identity, but it's often presented in terms of statistics," producer Nicholas Klassen says. "What's great about this project is how it humanizes the subject and how readily people 'get' it."
"Anyone who has moved somewhere can relate to the idea of sharing first impressions with friends and family back home—the trepidation and exhilaration we feel in new surroundings."
CONTRIBUTE TO FIRST PHOTO HERE

We invite anyone who has their own first photo to submit theirs to be featured as part of First Photo Here. If you or someone in your family immigrated to Canada, and you still have those precious first images captured upon arrival that were shared with friends and family back home, please submit them to us, along with a 50–100-word caption.
Instagram as the Perfect Platform
Photo sharing is a universal expression. It's a way for us to reach out to one another and connect. Scroll through any photo feed and notice how close you can feel to people you've never even met. We are all able to appreciate one another's little moments, and big ones too.
First Photo Here originated as a simple idea: combining individual stories into a larger compilation to tell a collective story. Given that the respective stories consisted of one photograph and a corresponding caption, the decision to showcase them on Instagram—arguably the most popular image-sharing site on the planet—was an obvious one.
Creative Vision
The project is curated by Joella Cabalu, an award-winning Vancouver-based documentary filmmaker. Cabalu is ethnically Filipino, born in the US, raised in Brunei, and came to Canada at age six. Her own story typifies how rich and layered immigrant experiences can be.
Cabalu was first approached about the project a year and a half ago. At the time, she was developing documentary projects on first- and second-generation immigrant experiences and reading memoirs and novels by Canadian authors about their own upbringings as the children of immigrants (think Scaachi Koul and David Chariandy).
"With the hugely popular project Humans of New York as an inspiration, I understood the power of photographs and the first-person narrative to transmit stories. But they also act as a time machine, conveying the immediate feelings of the moment, and reflecting on time passed since then," Cabalu says. "I was attracted to the broad appeal and accessibility of First Photo Here—that participants and people viewing the project needn't be Artists with a capital A to submit a photograph or understand the collection of stories."
Cabalu's goal is for the project to showcase the multitude of experiences, emotions, and circumstances of newcomers.
"I hope viewers realize that the migration journey is complex and nuanced, that there is a tension between feeling grateful and excited to arrive in Canada but also a sense of loneliness and bittersweetness of being apart from loved ones."
"On a personal level, I've come to better appreciate the immense courage of newcomers to relocate to a new country and culture. And I hope that others who view the project will walk away with a deeper empathy as well."