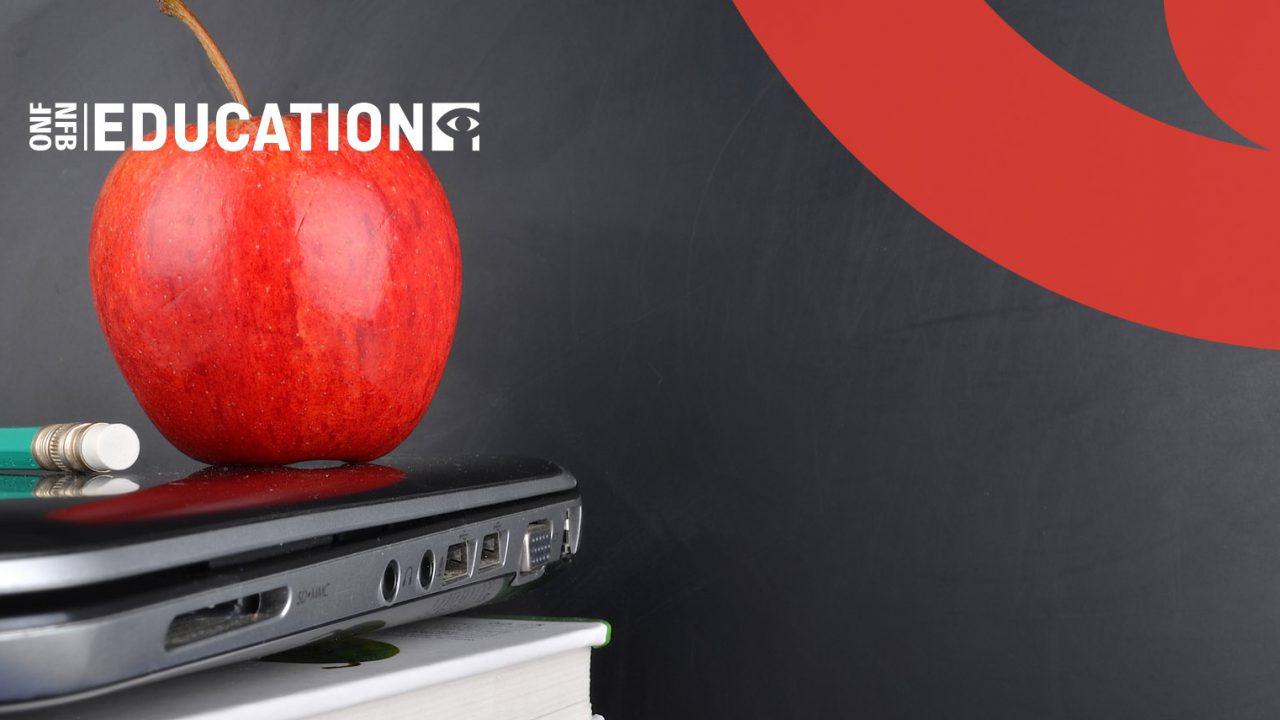 The National Film Board is seeking applications for its NFB Educator Network!
How would you feel about helping to shape media-based education and growing your expertise with Canada's iconic film and digital-media institution?
WHAT IS THE NFB EDUCATOR NETWORK?
The NFB Educator Network is composed of passionate, engaged and innovative teachers, primarily from the K–12 sector across Canada, willing to share their input and best practices around the use of NFB content.
WHAT DO I GET FOR BEING AN NFB EDUCATOR?
In addition to developing skills and strategies for integrating digital media in your classroom, you'd benefit from:
FREE and EARLY ACCESS to ALL NFB content and films: you and your entire school will receive a free CAMPUS subscription as well as EXCLUSIVE access to new learning programs as they become available;
FREE access to key events in the film community (screenings, Q&As, filmmaker talks);
The possibility of beta testing our new learning programs with your students and shaping the development of the programs;
Use of exclusive templates and material from the NFB to create your own lesson;
The possibility of receiving PAID contracts for writing, consulting and presenting to the Network;
Being featured on the NFB Education website and social media accounts;
Adding the role of official NFB Educational Consultant to your CV and LinkedIn profile.
WHO IS THE NFB LOOKING FOR?
The NFB Educator Network strives for diversity and inclusion. We aspire to encompass a wide array of educational settings and points of view that reflect the diversity of our country's teachers and classrooms. We're looking for passionate, driven, engaged, out-of-the-box thinkers who are motivated by critical thinking and deep-learning approaches, who specialize in English, French, Arts and Social Studies.
As an NFB Educator, you'll be asked to participate for at least a year to truly see the impact of your involvement. You'd also have the opportunity to select the activities that appeal to your specific strengths and interests.
You can participate in the Network in one of the following roles:
CONTENT CONSULTANTS
Those chosen as NFB Education consultants will be able to provide feedback on upcoming NFB projects and shape the way NFB projects will be featured in the education market. These consultants will be asked to provide student and teacher feedback on NFB films and projects AND tag all resources according to specific provincial curriculums.
WRITERS
Those chosen to be NFB Education writers will be the guiding voice in writing the content for upcoming NFB Education projects. This includes blog posts, mini-lessons, study guides, etc. We are looking for highly skilled educational and technical writers and subject matter experts from a variety of fields. You will be asked to provide three samples of your writing with your application.
SOCIAL MEDIA AND COMMUNITY OF PRACTICE AMBASSADORS
Those chosen to be NFB Education social media ambassadors will be tasked with sharing NFB Education content and engaging with educators across Canada on a variety of social media platforms and our community of practice. We want these experts to have their fingers on the pulse of modern social media trends and assist us in showcasing the educational resources and content that the Network creates and how it is used in the classroom.
A CALL FOR DIVERSITY
In keeping with the NFB's commitment to providing a Canadian lens on the world while combatting racism and systemic discrimination, among the qualified applicants, preference will be given to individuals with firsthand experience with such issues, notably members of underrepresented communities such as First Nations, Métis, Inuit, Black or racialized groups, persons of colour, and/or persons with a disability.
TIMELINE
May to June 18, 2021: Accepting applications to the NFB Educator Network.
June 2021: Selection of applicants.
July 1, 2021: Orientation session and assignments.
Interested?