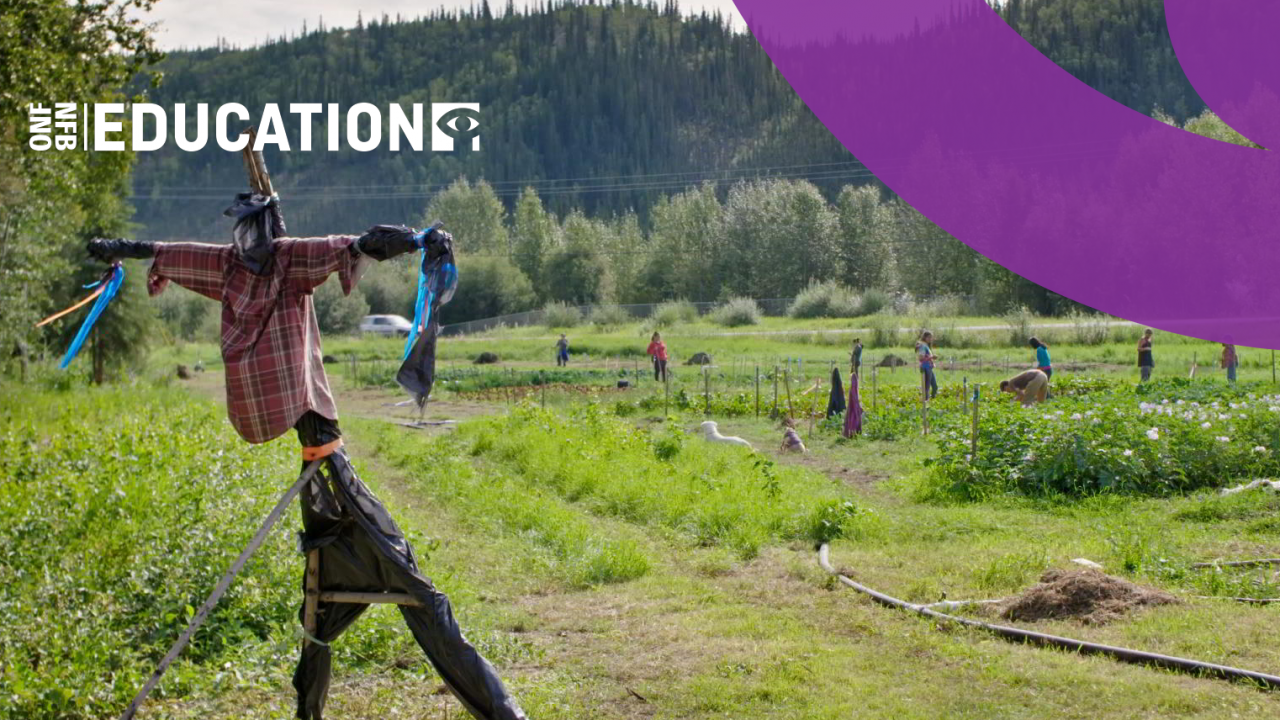 New on NFB Education – August 2022
Did you know that NFB Education updates its films, playlists, and educational offers every week? With so much content constantly being added to our site, we know it can be hard to keep up—especially when you're busy. With that in mind, we've created a handy guide that teachers can reference.
Check back every month for more documentaries, animation, and resource learning materials you can use in the classroom!
Here's everything new on NFB Education this August!
EDUCATIONAL FILMS ON CAMPUS
Sovereign Soil
Sovereign Soil, David Curtis, provided by the National Film Board of Canada
Set in the northern wilds surrounding the tiny sub-Arctic town of Dawson City, Yukon, Sovereign Soil is an ode to the beauty of this ferocious, remote land and the wisdom of those who've chosen to call it home.
Giiwe – This is Home
Giiwe – This is Home, Merle Robillard & Andrew Lau, provided by the National Film Board of Canada
Between 1965 and 1984, Canadian child protection workers removed more than 20,000 indigenous children from their homes on reserves and placed them in foster care or put them up for adoption without the consent of their families or bands
PLAYLIST UPDATES
BLOG UPDATES
HOW TO REGISTER FOR A CAMPUS ACCOUNT
CAMPUS is our subscription-based VOD service that offers educators access to hundreds of exclusive educational films, lesson plans, study guides, film chaptering, and more. Your school may already be subscribed to CAMPUS. Use the links below to register your personal account and begin exploring all that CAMPUS has to offer!
Quebec
All Quebec English School Boards
All Quebec French School Boards
Saskatchewan
All Saskatchewan School Boards
Ontario
If you cannot find your institution, please contact our customer service by email at info@nfb.ca or call 1-800-267-7710.
Questions? Comments?
If you have any questions or comments about any of our CAMPUS features, please feel free to leave a comment below.
Discover more Educational blog posts | Watch educational films on NFB Education | Subscribe to the NFB Education Newsletter | Follow NFB Education on Facebook | Follow NFB Education on Twitter | Follow NFB Education on Pinterest