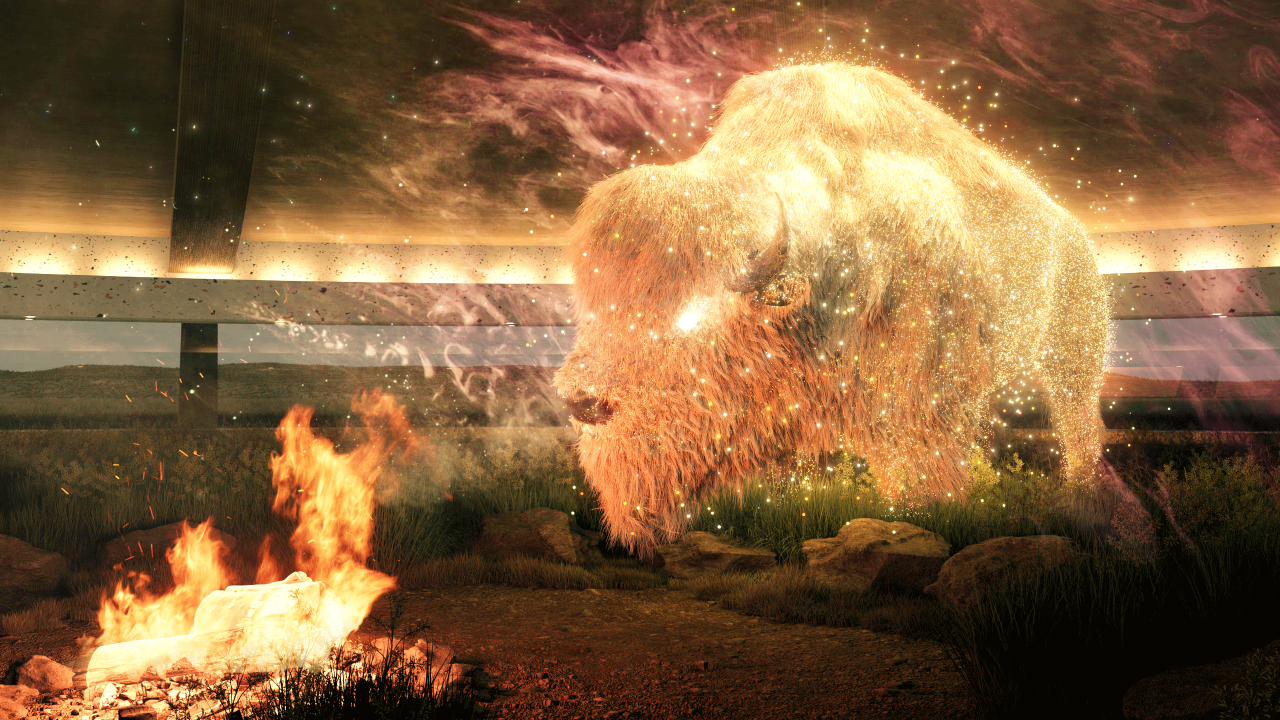 The NFB Collection: 84 Years of History, 109 Years of Cinema | Curator's Perspective
In its role as Canada's public producer and distributor, the NFB has been more successful than ever over the last two years, during which time its productions have earned hundreds of international awards and nominations (e.g., Affairs of the Art, 34 awards; Meneath: The Hidden Island of Ethics, 10 awards; The Flying Sailor, 10 awards; Nalujuk Night, 9 awards; The Hangman at Home, 9 awards) and screened at some of the most prestigious festivals in the world (Cannes, Annecy, TIFF, etc.).
However, there's another aspect to the NFB's work that often gets overshadowed by its production and distribution accolades: the NFB collection. In the spirit of commemorating the 10th edition of National Canadian Film Day, this instalment of Curator's Perspective is devoted to celebrating the launch of a new search tool for the NFB collection, which has preserved thousands of Canadian film gems for decades—including the first film ever distributed by the NFB, The Case of Charlie Gordon (1939), which focusses on a subject that's sadly still relevant today: unemployment among young Canadians.
The Case of Charlie Gordon, Stuart Legg, provided by the National Film Board of Canada
The New Search Tool for the NFB Collection
The new search tool—you can find it at nfb.ca/collection (in English) and onf.ca/collection (in French)—has been available to the public since April 19.
The tool is similar to Google search bar, with a few advanced options. It's very practical and easy-to-use (you no longer need to type the exact title of the film), with a simple, one-word/one-stop search feature so you can effortlessly explore all of our documentaries, animated films, series and interactive productions, even search by director and creator name.
Search results provide information on production dates, credits and awards, and even more exciting, free viewing links to over 6,000 NFB productions. If you're delving into the interactive world, there's a special option to choose between apps, installations, VR, social-media projects or web experiences, allowing you to discover a rich collection of NFB immersive works, including Ahnahktsipiitaa's This Is Not a Ceremony (2022) and and Caroline Robert's Brainstream (2021), which takes you "inside the head of D., a young girl who's livestreaming her brain activity during a new kind of treatment session. Online, along with other participants, you massage her brain, experiencing the free flow of her thoughts, emotions and obsessions."[i]
Access the project by clicking here.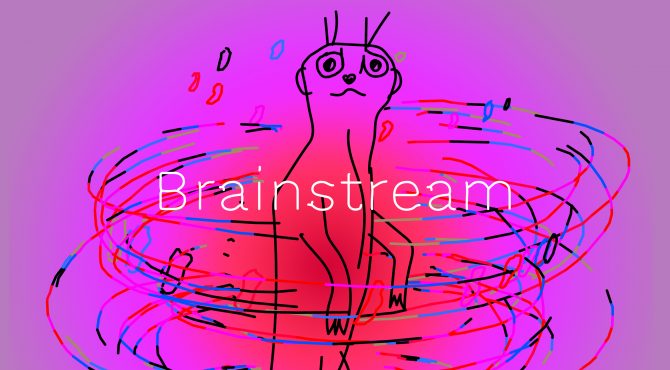 The NFB Collection
The new search tool makes it easier than ever for Canadian cinema lovers, filmmakers and researchers all over the world to view information on all 9,000+ original NFB productions, in addition to the 4,000 co-productions and acquisitions that are now part of the NFB collection.
The NFB collection consists of fiction, documentary, animated and experimental films, as well as interactive experiences made by or about members of a diverse range of communities and groups across Canada. These films have won more than 7,000 honours, including Cristals (Annecy), Golden Bears (Berlin), Golden Lions (Venice), Iris Awards (Montreal), Palmes d'Or (Cannes), Webbys (New York), Oscars (Los Angeles) and Genies (Toronto), among many others.
I invite you to take advantage of the new search tool to explore some of the NFB's iconic and classic films, such as Chris Lavis and Maciek Szczerbowski's Madame Tutli-Putli (2007), a stop-motion animated short that brings viewers on an exhilarating existential journey into a fully imagined tactile world; or Roman Kroitor and Colin Low's Universe (1960), a realistic animated foray into the far regions of space that influenced Kubrick's 2001: A Space Odyssey;[ii] or the Canada Vignettes series and John Weldon's Log Driver's Waltz (1979), which has reached over three millions views across all our platforms.
Canada Vignettes: Log Driver's Waltz, John Weldon, provided by the National Film Board of Canada
National Canadian Film Day
What better way to celebrate the 10th anniversary of National Canadian Film Day than overflowing with info about all the NFB classics? To further commemorate this "massive, coast-to-coast-to-coast salute to Canadian cinema"[iii]  on April 19, the NFB has put together a channel of titles exploring the history and development of Canadian filmmaking, including Chris Landreth's Ryan (2004), an Oscar-winning animated short based on the life of a Canadian animator; Peter Wintonick's Cinéma Vérité: Defining the Moment (1999), about the groundbreaking film movement, which was driven by a group of rebel filmmakers tired of stilted documentaries; and Roger Blais' Grierson (1973), a fascinating film about the father of documentary cinema. You can watch all of these for free and from the comfort of your home by clicking here. I also encourage you to use the new search tool to discover a wealth of additional information about all 21 titles in this selection.
For this occasion, the NFB has also digitized and made available Anniversary (1963), by William Weintraub (writer/producer) and Nicholas Balla (executive producer). This film features several Canadian actresses and actors, from the early days of cinema to the golden age of Hollywood, who achieved worldwide recognition on the silver screen. Anniversary is presented by Nova Scotian Walter Pidgeon, who received a star on the Hollywood Walk of Fame in 1960 and the Screen Actors Guild Life Achievement Award in 1975.
Anniversary, , provided by the National Film Board of Canada
84 Years of History, 109 Years of Cinema
Created in 1939, the NFB was the successor to the Canadian Government Motion Picture Bureau (1917–1941) and has been instrumental in defining, redefining and promoting Canada's national cinema. The NFB will be celebrating its 84th anniversary on May 2, 2023, but the films in its collection date back to 1914.
So the NFB has proudly preserved 109 years of cinema for Canadians. And, thanks to a sweeping digital transformation initiated by the NFB in 2008, which has included the launch of online screening platforms nfb.ca and onf.ca, various channels in English and French, and NFB apps for smart phones and TVs, as of 2023 the titles in our collection have racked up 210 million views. Today online audiences can enjoy everything from contemporary works to films from the 1910s such as A Bird City (1919), made available to the public to mark the NFB's 84th anniversary. You can watch this film about a bird sanctuary in the Canadian Prairies by clicking on the link below and, in doing so, help us to keep Canadian film history rolling—now and in the years to come. Enjoy!
A Bird City, , provided by the National Film Board of Canada
---
[i] Project description at https://www.nfb.ca/interactive/brainstream/
[ii] https://scienceandfilm.org/articles/2656/graphic-films-and-the-inception-of-2001-a-space-odyssey
[iii] https://canfilmday.ca/about/
Header image: This Is Not a Ceremony (2022) by Ahnahktsipiitaa