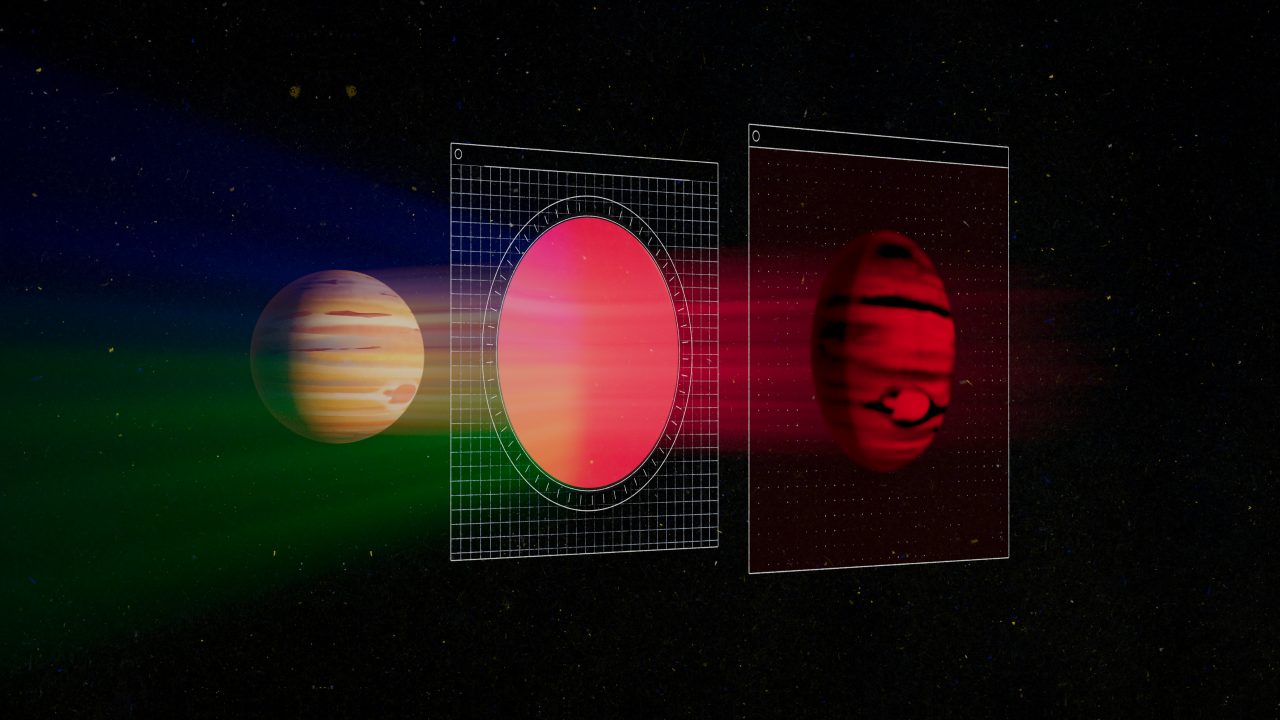 Embark on a Galactic Odyssey from the Comfort of Your Classroom
We've compiled a list of educational resources on astronomy that will ignite your students' curiosity and knowledge about the universe, stars, and space.
With this post, it's easy to explore the cosmos from the comfort of your classroom!
Films About Astronomy
North Star
North Star – Episode 1 : Observation, Patrick Bossé, provided by the National Film Board of Canada
North Star chronicles the exceptional journey of Laurie Rousseau-Nepton, a young, Quebec-born Innu astrophysicist who's leading a massive research project at the Canada-France-Hawaii Telescope.
Drawing on a worldview rooted in a love of nature, as well as her talents as a science communicator, Laurie shares her passion for the study of celestial objects and her inspiring journey will leave viewers starry-eyed.
Dr. Laurie Rousseau-Nepton explains the Legend of the Summer Birds and its relation to astronomy.
Hubert Reeves: Star Teller
Hubert Reeves: Star Teller, Iolande Cadrin-Rossignol, provided by the National Film Board of Canada
A raconteur, astrophysicist Hubert Reeves tells stories about his remarkable professors, men like Hans Bethe, Philip Morrrison, and Bob Wilson, whose research led to the atom bomb.
Hubert Reeves also shares stories about Einstein, Niels Bohr, Oppenheimer, and Edward Teller,
Read the Hubert Reeves: Creator of Scientists blog post
The Moon Changes
The Moon Changes, Sylvain Charbonneau, provided by the National Film Board of Canada
This short uses archival footage, animated illustrations and amusing narration to explain what causes the different phases of the moon.
Satellites of the Sun
This short film offers an awe-inspiring view of our solar system.
NFB Space School
Watch how astronauts train in complex geology on Earth in order to be able to identify scientific discoveries on Mars.
Mini-Lesson for Space School – Astrogeology
Guiding Question: How important is the study of the Earth and the Haughton Crater to space exploration?
Learn about the many physiological and psychological health challenges faced by astronauts.
Chris Hadfield's Journey (Ages 12-14)
This playlist focuses on Commander Chris Hadfield and his journey to becoming an astronaut.
Mini-Lesson for NFB Space School: Chris Hadfield's Journey
Guiding Question: Is exploring space worth the risk?
Playlists on Astronomy
Pour lire cet article en français, cliquez ici.
Discover more Educational blog posts | Watch educational films on NFB Education | Watch educational playlists on NFB Education | Follow NFB Education on Facebook | Follow NFB Education on Pinterest | Subscribe to the NFB Education Newsletter