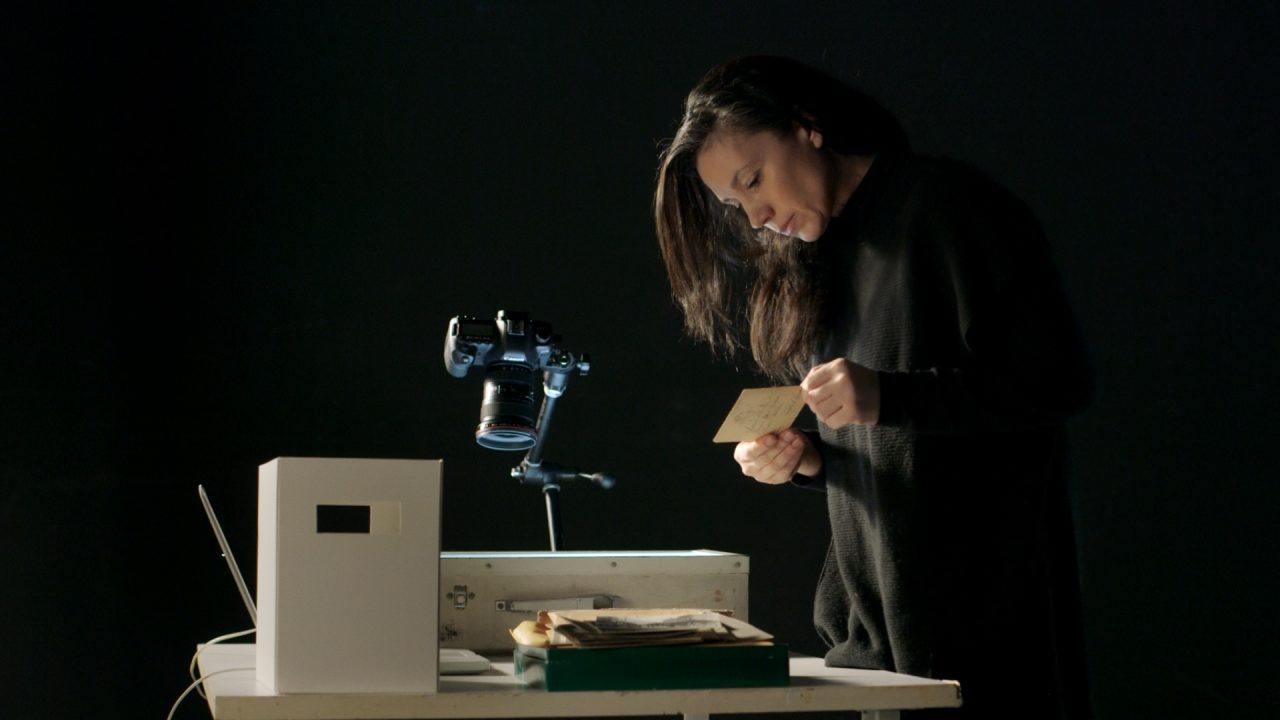 Higher Learning | Beyond Paper
Paper, a Medium for Inscribing Our Lives
Beyond Paper, Oana Suteu Khintirian, provided by the National Film Board of Canada
We live in a world of paper. While that may seem a puzzling statement in today's era of digitization and dematerialization, the feature documentary Beyond Paper, by filmmaker Oana Suteu Khintirian, deftly and movingly illustrates how this physical medium remains integral to many facets of our lives, both individual and collective.
Beyond Paper takes the audience on a round-the-world journey where Khintirian meets a diverse group of people whose existences are tightly interwoven with that of paper. In subtle strokes, the narrative touches on the often existential implications—for individuals and entire cultures—of paper and what's printed on it.
Families on paper
The filmmaker's point of departure is a box containing her family's archives, handed down across generations, and the displacements through which history has led its members, from Armenia to Canada via Romania.
The paper items it contains prompt her to meditate on family memory and how it is transmitted. As they pass from Oana's hands to those of her children, her mother and other family members, these letters, documents and photographs stir a whole range of emotions in those who (re)discover, read and handle them.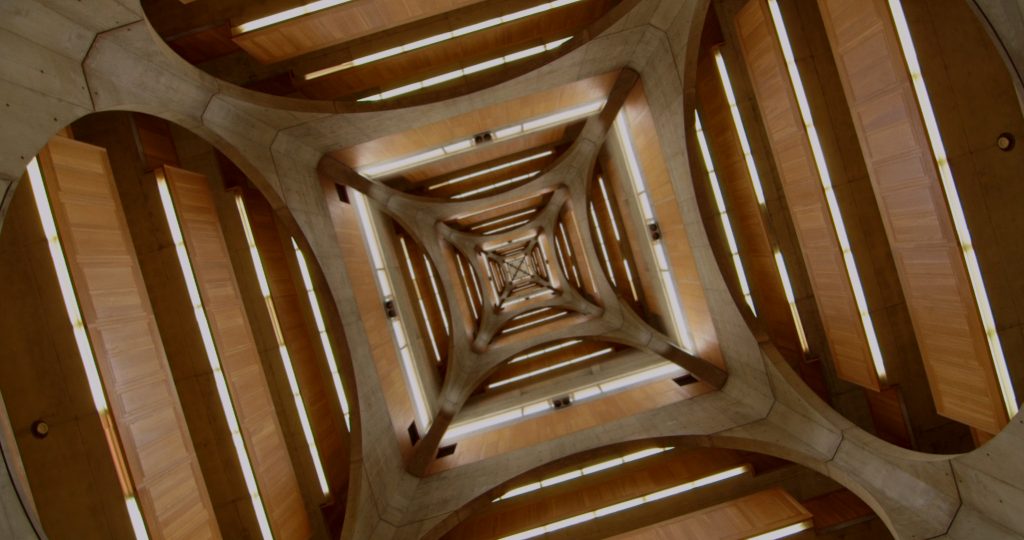 Through conversations around these century-old papers, we see the family's history unfold, along with broader histories still: those of the Armenian and Romanian diasporas, of the Romanian revolution, of the burning of the Central University Library in Bucharest in 1989.
The family members ponder the future of these archives. What should be done with them? Should they preserve them? If so, how? And for whom? In exploring these questions, the film contemplates the younger generation's relationship to paper, with one segment focusing on the filmmaker's son and his classmates, whose school textbooks are transitioning to exclusively digital versions.
Despite the generational divide, the film reveals the connective power of the box of family archives. In the film's closing moments, we see the entire family gathered around a table, creating the next phase of existence for these documents: in the form of a book printed on paper, and also on a digital platform.
Paper preserved, paper discarded
The film also explores the ambivalence between paper and digital through conversations with people who specialize in archives: historians, archivists, conservators.
Here too, the journey alternates between the private—a visit to the Archives Passe-Mémoire, an archival centre dedicated to personal writings—and the universal, as seen in unabashedly outsized initiatives like the conservation and digitization project known as the Internet Archive.
At its San Francisco headquarters, we get a glimpse of the infrastructure required to support the digitization of millions of pages per week: warehouses, shipping containers, pallets stacked with books and microfilms—as the Internet Archive is about more than just ethereal bits and bytes stored on cloud-based servers.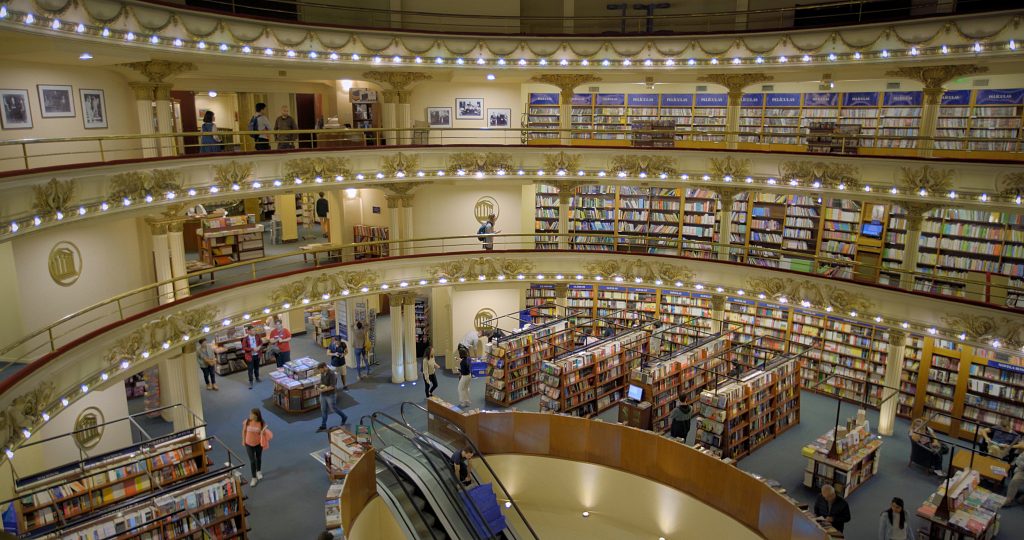 In what is perhaps the most striking sequence in Beyond Paper, we travel to Chinguetti, a "library city" in Mauritania that is a UNESCO World Heritage Site. There we meet some book-loving (and -eating) goats along with the scholars who are the custodians of a secular memory—contained in thousands of preserved manuscripts, some dating to the 9th century.
The custodians are waging a battle against a formidable foe: the sand of the Sahara, inexorably encroaching on the city and threatening its heritage with oblivion and destruction.
Elsewhere, in the Jura region of France, we encounter another man fighting against abandonment: Jean-Luc Buguet. This papiériste, a "resuscitator of dead letters," sifts through garbage dumps in search of treasures that others have discarded.
In and around his home, he has amassed a repository of paper items that, in his estimation, weighs 70 tonnes—and, from time to time, yields a precious, previously unknown document. Though most of Buguet's family members are uninterested, the collection does impress his grandson, who wonders how he might carry on the task of safeguarding these mountains of paper.
Marks of creativity, thoughts set down on paper
Journeying to Italy and Argentina, Khintirian considers the role of paper in human creativity and imagination. Maria Sebregondi recounts how she was inspired by writers' and artists' love of journaling when she co-founded the company Moleskine, the maker of the iconic notebooks.
Reflecting on the unique character of paper as a medium, she explains how it enables a simple yet powerful gesture: making marks, or  imprints. Paper is conducive to a slower rhythm of observation, to successive layers of intervention—and thus to drawing, sketching, note-taking and all manner of etchings that allow us to give shape to our thoughts.
And if these inscriptions, which provide insights into how creative inspiration works and evolves, remain accessible to us, it's precisely because of the durability of paper.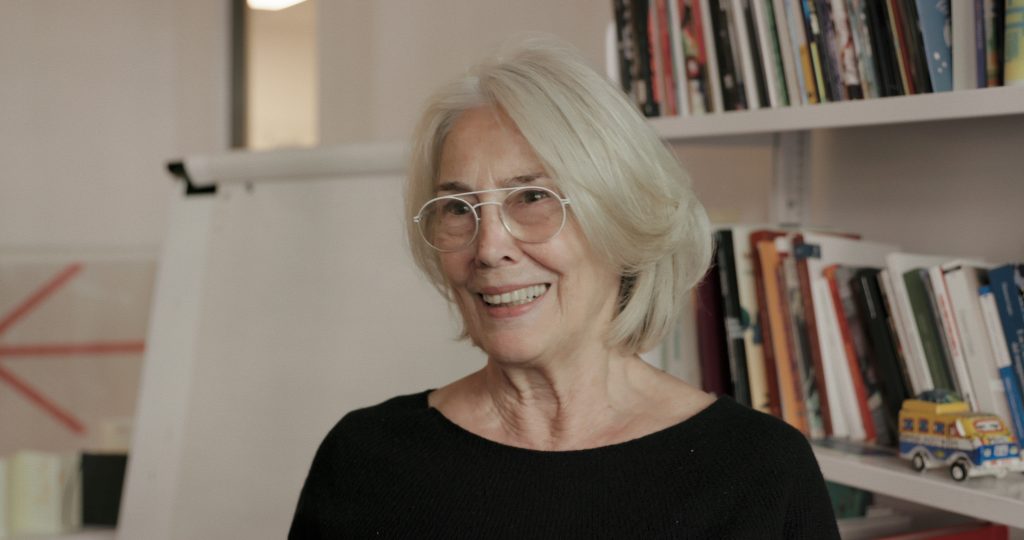 On that note (so to speak), the film repeatedly reminds us that pages, not screens, are the medium par excellence for recording memory and history, and that paper is a far more stable medium than those who preach the gospel of all-digital will have us believe.
At the Moleskine Foundation, an art project entitled Écriture infinie invites reflection on the ephemeral nature of digital information: it's a giant version of the famed notebooks, in which visitors are invited to leave a mark, an inscription, as a reminder of a present that will endure on paper.
At the end of the film, Oana Suteu Khintirian movingly expresses her gratitude for paper, which has allowed her family to reconnect. And perhaps paper allows us all to reconnect with something in our shared humanity—as if, over time, its cellulose fibres weave bonds that are seemingly tenuous but ultimately solid and precious.
Pour lire cet article en français, cliquez ici.
Juliette De Maeyer and Aleksandra Kaminska are both associate professors in the Communications Department of Université de Montréal. Their teaching and research focus on media studies, with a particular interest in the material traces of media and how they constitute both the infrastructure of our existence and our means of understanding the world around us. They are the co-founders of Paperology, a reading and activity group dedicated to paper.
Discover more Educational blog posts | Watch educational films on NFB Education | Watch educational playlists on NFB Education | Follow NFB Education on Facebook | Follow NFB Education on Pinterest | Subscribe to the NFB Education Newsletter