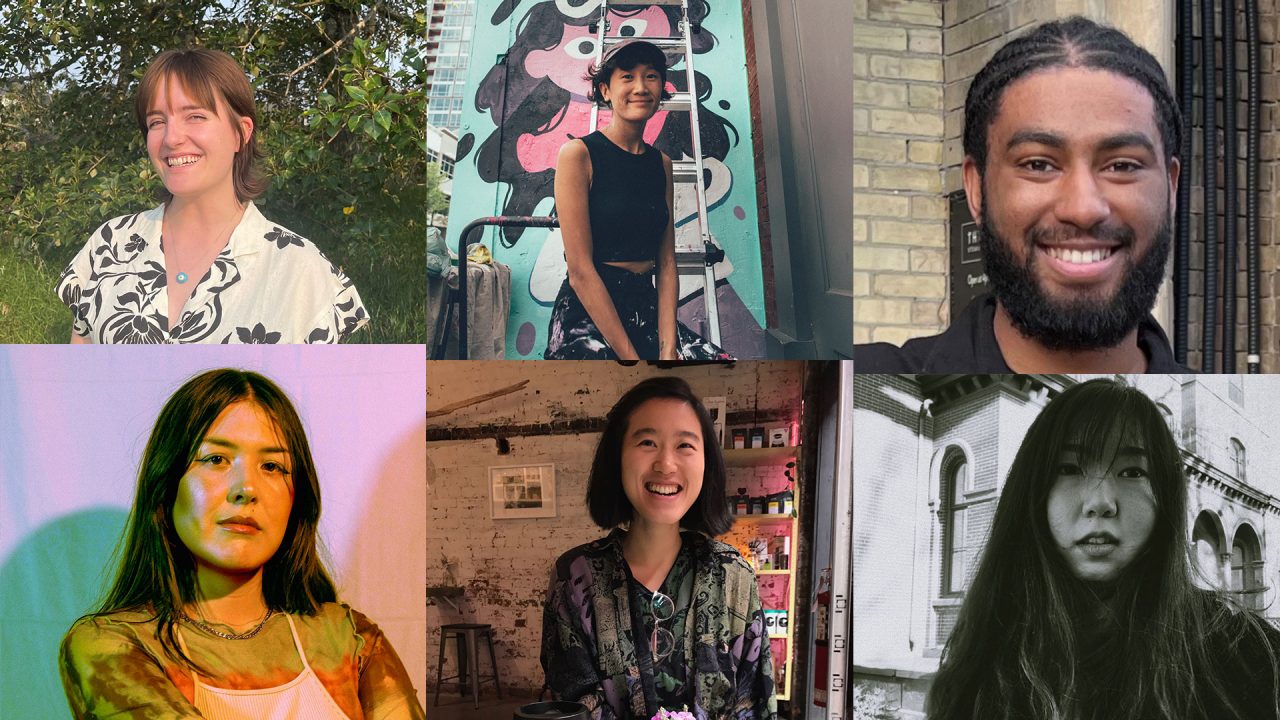 Hothouse Considered: 6 Animators, 3 Months, 1 Minute
In keeping with 20 incredible years of nurturing new Canadian talent, Hothouse has returned with a fresh crop of promising animators offering their spin on this edition's theme, "Small Things Considered."
After all this time, perhaps it's fitting to return to the root metaphor (get it? ROOT) from which the mentorship program draws its name: from over 400 applications, six young seedlings were chosen to be sown in the fertile soil of the NFB, emerging after 12 nourishing weeks as lush and blooming flora.
Together, the six selected animators will each create a one-minute film, drawing on a wide range of lived experiences, geographical locations, techniques, genres and subject matter. For its platinum anniversary, Hothouse 14 promises to be a rich garden, indeed!
401 Applications!?
After 20 years and 13 editions, there were a record 401 applications to fill the usual six spots—an exciting testament to the state of Canadian animation. The selection committee was delighted and honoured to have so many talented Canadians looking to share their vision with the NFB, but also faced the difficult task of accepting only a tiny fraction of the strong proposals sent its way.
So just who did make the cut?
Akash Jones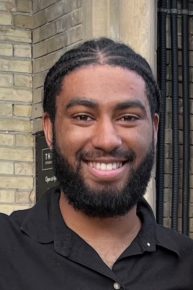 A graduate of Ryerson University, Akash is a Toronto-based stop-motion animator with production credits for studios like Amazon Prime, Sony Pictures and Stoopid Buddy Stoodios. His most recent film, A Tale of Two Regents, is a self-produced live-action documentary short about his father's experience growing up as a new Canadian in Toronto's Regent Park neighbourhood.
For his Hothouse residency, Akash will be turning his stop-motion skills toward another story close to home. Amma, a film detailing the many small habits he sees in himself that he attributes to his mother's influence, will use a flurry of puppets and animated objects to demonstrate how so many seemingly tiny parts can build into a significant and meaningful whole. The film's title, a Hindi/Bengali word meaning "mother"—and also how his mother is known in the family—is a nod to his mother's Indian heritage. Akash will be working remotely from his home studio in Toronto.
Bianca Shonee Arroyo-Kreimes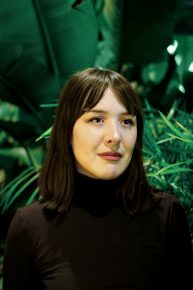 Bianca Shonee Arroyo-Kreimes is a Montreal-based, Costa Rican-Canadian digital media artist and filmmaker whose practice is based in 3D computer environments. She is an MFA candidate at Concordia University in the Intermedia department, holding a BFA from the same in Film Animation. Influenced by her early experiences living near the Costa Rican jungle, her work has exhibited across Canada as well as in Spain and Greece, including Last Species on Earth, a 3D animation video installation commissioned by Toronto's Trinity Square Video that explores themes of species extinction and preservation.
Continuing in this vein, My World, Your Melody will use humour to magnify the perils of a hypothetical 3D ecosystem, drawing inspiration from karaoke companion videos to depict a tiny digital frog whose tiny digital song signals larger implications for the health of its habitat and the other species within. A diminishing frog population is often the canary in the coal mine, so to speak, when various negative factors begin to harm an environment, so while the film will be playful, it will highlight the mighty role these tiny creatures play in nature as the Earth sees increased climate change and collapse. Bianca will be working from her home studio and at the NFB Montreal studio.
Cameron Kletke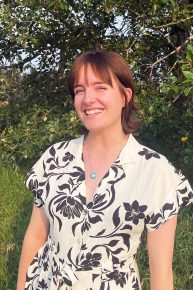 Cameron originally hails from Calgary but has most recently been living in Vancouver after graduating from Emily Carr University with a bachelor's degree in 2D and Experimental Animation. An active member of Canada's non-profit arts community, Cameron has worked with VIVO Media Arts Centre in Vancouver. Her films have screened across North America, as well as in France and New Zealand, and use physical 2D media on paper, including ink, pencil crayon and acrylic paint.
For her Hothouse 14 project, Not Enough Womb for the Two of Us, Cameron takes us to the smallest place a person will ever be. Cameron's film will use crayon, watercolour and pastel to depict a comedic physical battle for space between two twins in their mother's womb. A twin herself, her story is inspired by true events. Cameron will work on this film in-person at the NFB Vancouver studio.
Jenny Yujia Shi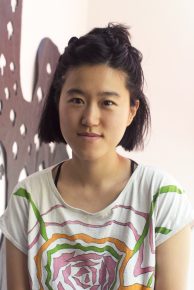 Jenny is a practising visual artist, community arts worker and BFA holder in Painting and Printmaking from the Nova Scotia College of Art and Design who's just beginning to explore animation as an avenue of self-expression. Born in Beijing, Jenny moved to Halifax in 2009 after a development project razed their family's neighbourhood, and her work draws on her personal experience with relocation, displacement and impermanence.
Red Star Alley is the story of three discarded bottle-gourd seeds that grow in a crumbling alleyway slated for demolition. The bottle gourd is a common plant in Jenny's childhood neighbourhood in Beijing that's now growing in their Dartmouth, NS, yard. Jenny will work with the semi-transparency of backlit acetate cut-outs and a home multi-plane set-up to convey a sense of memory and nostalgia around the growth of these small symbolic seeds. She will be working from her studio in Dartmouth.
Michelle Ku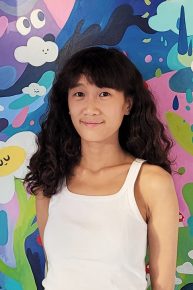 Michelle is a painter and animator living in Calgary who has done character animation and design for Cartoon Network, FX and Blink Ink. Playing with colours and cute characters to balance out more serious subject matter, Michelle has exhibited her paintings in the US and Japan. Her visual art practice largely explores her personal journey living with complex PTSD.
Though she has professional animation experience, Hothouse 14 is Michelle's first foray into creating her own short film. Her Hothouse project will be an animated extension of her painting series, Mind Body. In the series, she looks at how mind, body and spirit work together to keep us grounded in the face of structural dissociation, the body's response to living with trauma. Combining her two practices, Michelle will blend 2D digital animation with traditional painting techniques to bring her story to life and explore the subject of paying attention to all the small sensations in the body. She will be working from a studio in Calgary.
Mochi Lin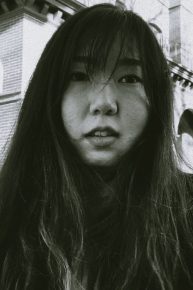 Montreal-based Mochi Lin is a recent graduate of the Rhode Island School of Design with a BFA in Film and Animation. Her undergraduate film, Swallow Flying to the South, toured the global festival circuit, ultimately earning a spot on the 2023 BAFTA animation shortlist.
As a child, Mochi found a pet female mantis which, by observing her delicate strength, left her with lifelong musings on contradictions in nature. Mochi's proposed stop-motion project will use found materials like stockings to create semi-transparent objects that will convey a sense of ethereality and nostalgia. She will work on this film in-person at the NFB Montreal studio.
The 411 on the 1-4
On September 25, Hothouse 14 will kick off in Montreal led by Producer Maral Mohammadian, Associate Producer Anne Koizumi and Mentoring Director Andrea Dorfman, with the six participants congregating at the NFB's studios for the first of 12 weeks before returning to their homes across Canada to begin their passion projects. By December 15, six new films will be completed and ready to hit the screens which are slated for release in early 2024. Stay tooned!
Happy 20th Anniversary, Hothouse!
Just ahead of Hothouse 14, the Ottawa International Animation Festival will be celebrating 20 years with a selection of Hothouse films from past editions. Over two decades, this program has nurtured 70+ alumni and transformed into a lush garden of celebrated filmmakers. This retrospective showcases a selection of its hits. Two shorts will screen ahead of each of the seven feature films in competition during the festival between September 20 and 24.
The Heat Goes On
If you didn't make the cut this year, there's always Hothouse 15! There are so many factors at play in any selection process, including some created entirely by the other applications that come in. That being the case, the best plan is to just commit to an idea and really go for it. You never know!
Stay in touch with the NFB Animation & Interactive Studio to find out about our next call for submissions.
But first… congrats to the super seedlings! Here's to Hothouse 14!
---
About the writer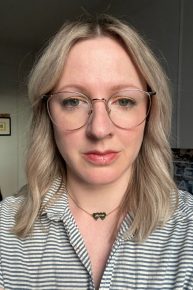 Keltie Duncan is an Ottawa-based animation programmer who most recently completed a 10-year stint with the Ottawa International Animation Festival. A general fan of timing, she is also a drummer in a couple of local bands.