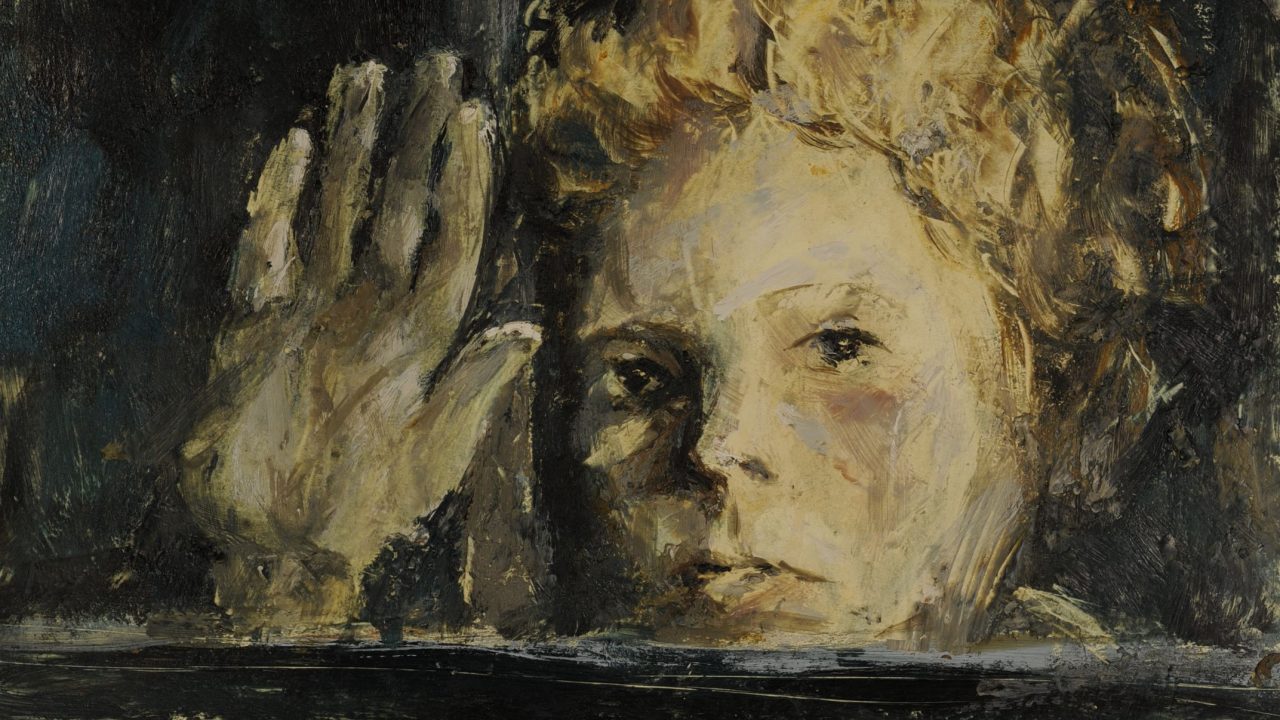 Theodore Ushev: More Than Two Decades of Animation Innovation | Curator's Perspective
Theodore Asenov Ushev (1968, Kyustendil, Bulgaria) is one of the most accomplished NFB creative collaborators of the last few decades. During his 25-year career as an animator and filmmaker, Ushev has won dozens of accolades and awards across the globe.
To commemorate International Animation Day 2023, this instalment of Curator's Perspective will shine a spotlight on Ushev's impressive body of work at the NFB. To begin, I invite you to watch Borislav Kolev's remarkable documentary Theodore Ushev: Unseen Connections (2022), released online today at nfb.ca. Kolev generously walks viewers through the places and people that intentionally—or tangentially—shaped Ushev's creative world; luckily for us, this entails a journey through Bulgarian arts, history, culture and even counterculture.
Theodore Ushev: Unseen Connections, Borislav Kolev, provided by the National Film Board of Canada
The Birth of a Great Filmmaker: 1999–2009
Ushev worked as an acclaimed poster artist in Bulgaria before moving to Montreal in 1999, and prior to his NFB collaborations Ushev directed dozens of shorts for the web, exploring a variety of styles in films like Aurora (1999), Dissociation (2001) and Early in Fall, Late in Winter (2002). His first NFB film was Vertical, released in 2003 and streaming as of now on nfb.ca. This darkly humorous take on the absurdity of a world sliding towards its doom is also a superb allegory that recalls the ancient myth of Sisyphus.
Vertical, Theodore Ushev, provided by the National Film Board of Canada
Between 2003 and 2008, Ushev made four NFB films—Vertical, Tower Bawher (2005), Tzaritza (2006) and Drux Flux (2008)—garnering 12 awards, mainly at European and North American festivals. All of these shorts are beautiful and extremely interesting to watch, but I particularly like Tower Bawher, as it pays homage to Soviet constructivist art, an aesthetic movement that emerged in 1917. In this film, Ushev references various Soviet artists whose work was a key element of the cultural landscape in countries that were part of the Soviet Union at the time, including his native Bulgaria. Georgy Sviridov's music score also makes this a must-watch film.
Tower Bawher , Theodore Ushev, provided by the National Film Board of Canada
The Auteur Emerges: 2010–2017
The 2010s were defining years in Ushev's career. The filmmaker not only made seven films in seven years (an astonishing pace for any artist), but throughout this time his works were screened and praised at some of the world's most prestigious festivals and events. The beginning of this fruitful decade saw the release of Lipsett Diaries (2010), an exploration of the life of Arthur Lipsett, the director behind iconic NFB titles like Very Nice, Very Nice (1961), 21-87 (1963) and A Trip Down Memory (1965). Ushev uses excerpts from Arthur Lipsett's films to illustrate the anguish that tormented the Montreal-born filmmaker up until his early death at the age of 49. Lipsett Diaries received no less than 15 awards and honours.
Lipsett Diaries, Theodore Ushev, provided by the National Film Board of Canada
Apart from Lipsett Diaries, during this decade Ushev also directed Yannick Nézet-Séguin: No Intermission (2010), Gloria Victoria (2012), Third Page from the Sun (2014), Blood Manifesto (2014), Blind Vaysha (2016) and Naked Island – Blood (2017). All films whose form and content are compelling—especially Blind Vaysha, which earned Ushev an Oscar nomination: "a film adapted from the philosophical short story by Georgi Gospodinov, that uses an expressive and powerful style poised halfway between religious paintings and linocuts… It is a captivating metaphoric tale about the difficulty of being in the here and now. With timeless beauty and wisdom, it reminds us of the importance of living in the present moment."[i]
Blind Vaysha, Theodore Ushev, provided by the National Film Board of Canada
Theodore Ushev and International Animation Day
Over the last five years, Ushev has made two non-NFB titles—Barcelona Burning (2019) and Phi 1.618 (2022)—and one NFB film: The Physics of Sorrow (2019), "which tracks an unknown man's life as he sifts through memories of his youth in Bulgaria through to his increasingly rootless and melancholic adulthood in Canada."[ii] What I found most striking about this film is that after 25 years of filmmaking, Ushev still creates with so much passion, using a powerful blend of techniques to craft this dystopian short. He has the energy of an auteur who's constantly rediscovering his art form and striving to leave his mark. The Physics of Sorrow earned more than 40 awards, proving how universal this personal story is—and I, personally, was touched on many levels by this fantastic film. This is a 27-minute masterpiece that also recalls the Sisyphus myth—a recurring Ushev theme—and my favourite in his rich animation oeuvre.
The Physics of Sorrow, Theodore Ushev, provided by the National Film Board of Canada
As we wait for Ushev's next film, and to commemorate International Animation Day, we invite you to dive into Ushev's full NFB filmography by clicking here, and explore some of the great films that weren't discussed at length in this blog post, like Tzaritza, Drux Flux and Gloria Victoria. We also invite you to visit two channels we've created on NFB animated films, Hand-Drawing Animation and Stop-Motion Animation, which offer classics as well as new releases. The selection includes Every Child (1979) by Eugene Fedorenko, The Danish Poet (2006) by Torill Kove, Madame Tutli-Putli (2007) by Chris Lavis and Maciek Szczerbowski, Hedgehog's Home (2017) by Eva Cvijanović and Meneath: The Hidden Island of Ethics (2021) by Terril Calder, among many others. Long live animation!
Enjoy!
---
[i] NFB film description: https://www.nfb.ca/film/blind_vaysha/
[ii] NFB film Description: https://www.nfb.ca/film/physics-of-sorrow/
Header Image: The Physics of Sorrow (2019) by Theodore Ushev