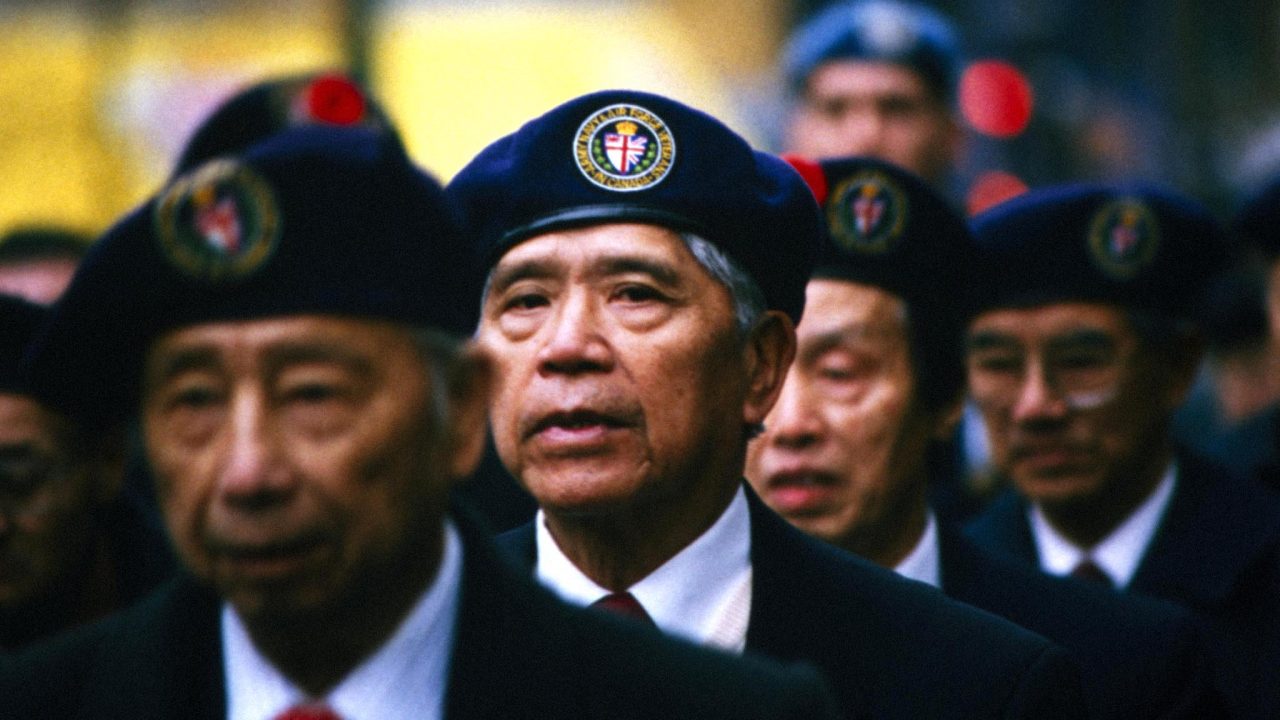 Revealing Hidden Stories on Remembrance Day
Every year, Remembrance Day provides an occasion to honour the history and veterans who paid the ultimate price in defending our freedom. In every Canadian school, students learn about the historical consequences of military conflicts on society while discovering the stories of remarkable soldiers, both men and women, including those whose names are engraved in our collective memory.
While our approach to teaching history highlights these sometimes well-known contributions, it may occasionally leave other soldiers in the shadows. Forgotten Warriors, Unwanted Soldiers and And We Knew How to Dance: Women in World War I are three National Film Board documentaries that can contribute to discussions about people who are sometimes neglected on November 11.
Lifting the veil on little-known stories
I thought I would start by talking about the issues surrounding history teaching. History is a subject that helps shape a collective identity. As a result, there have always been many political debates about how to approach the pedagogy of history. What should we teach, and how? Who deserves a place in our textbooks? This is one of the reasons I'm fascinated by and passionate about this subject. It's controversial and constantly evolving. History is a living thing!
In my 15 years as a teacher, I've always noticed how at the start of the school year, many students are reluctant to engage with the subject. Teenagers tend to be more interested in classes that focus on what they see as the future, like computing and technology: "But Miss, why do we have to spend so much time on the past? What's the point?" This is the challenge that inspires me: to get them to like history and realize that studying it is the key to a future full of promise.
I also strive to develop my students' critical-thinking skills by getting them to explore a wide range of subjects and nurturing their empathy for people whose experiences are different from theirs. With that in mind, on this Remembrance Day, let's take the time to highlight the journeys of some soldiers who've been left on the sidelines of our country's military legacy.
The three films I've decided to write about shed light on the history of how Indigenous and Chinese Canadians were marginalized during and after the Second World War, and how women were similarly discredited during and after the First. All three groups were ostracized both before and after those conflicts, despite their contributions to the Canadian troops' victories. Ironically, the documentaries depict their subjects' optimism in enlisting or otherwise getting involved.
Many of them talk about how they hoped their courage, efforts and sacrifice would bring them the same benefits enjoyed by other citizens after they returned home, such as the right to vote. They were doubly resilient: on the battlefield and then again when confronted with unjust treatment by their communities. Though they continued to be marginalized in the wake of those two wars, we now acknowledge that these veterans' efforts furthered the cause of equity in Canada.
Such that today, their stories are inspiring educators to examine the importance of inclusion when teaching Canadian history to future generations.
Using these NFB films in the classroom
I was particularly moved by Forgotten Warriors. I had no idea that my great-grandfather was a distinguished military man. He had been erased from my family history when my father fell victim to the Sixties Scoop. It was only recently that I learned who my great-granddad was, that he fought in the Great War and that he received the King George V Silver Jubilee Medal in recognition of his exceptional actions.
The film depicts many examples of Indigenous warriors who enlisted to defend Canada. It is accompanied by an NFB mini-lesson and is an excellent stepping stone for reflecting on the importance of recognizing the injustices that these heroes suffered. The lesson is ideal for studying on November 8, National Indigenous Veterans Day.
Forgotten Warriors, Loretta Todd, provided by the National Film Board of Canada
In Unwanted Soldiers, Jari Osborne recounts her experience as a veteran's daughter. Her film examines how racism plagued the Chinese-Canadian community in 1940s British Columbia. I really appreciated how she dealt with how challenging it was for her father to talk to her about the war. His story had been hidden within their family circle, like that of the Indigenous soldiers. Osborne's experiences are a good starting point for students to ask questions about family issues related to racism.
The film also makes us realize how underrepresented Canadians of Chinese origin are in our history textbooks. History, citizenship or political science teachers could have their students do a research project to identify significant moments and create a timeline.
Unwanted Soldiers, Jari Osborne, provided by the National Film Board of Canada
Lastly, the medium-length documentary And We Knew How to Dance: Women in World War I relates the experiences of 12 women who were munitions workers during that conflict. It examines Canadians' reactions to the shift in traditionally gendered roles prompted by war. This film is easy to incorporate into courses focusing on history, civic education and social justice.
And We Knew How to Dance: Women in World War I, Maureen Judge, provided by the National Film Board of Canada
To sum up, this Remembrance Day, let's promote the inclusion of diverse perspectives in our lessons, including in History class. Let's bring the many narratives that have been excluded from our collective memory out of the shadows. Our students can also do research into veterans who were and are part of other minority groups, including Black Canadians and members of the 2SLGBTQI+ community.
Although I have a different group of teens in my classroom every year, I like to be innovative in my pedagogical approaches to Remembrance Day. And in 2023, for the first time, I will have the honour of sharing my great-grandfather's story with my students.
Christine Pagé is the mother of two children and teaches at École secondaire catholique l'Horizon in Ontario. She has a Bachelor of Arts degree in French Studies and History, a Bachelor of Education and a master's degree in History. A passionate history teacher of Franco-Indigenous heritage, Christine is committed to getting her students to think about how to bring values of equity and inclusion into their daily lives. She is also involved in a number of projects related to inclusive education.
Pour lire cet article en français, cliquez ici.
Discover more Educational blog posts | Watch educational films on NFB Education | Watch educational playlists on NFB Education | Follow NFB Education on Facebook | Follow NFB Education on Pinterest | Subscribe to the NFB Education Newsletter