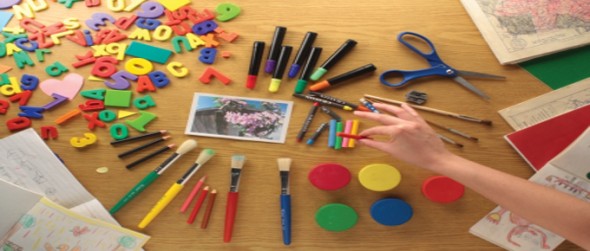 5 Films to Help You Make Art This Summer
Education
School's out for summer! But on rainy days or when temperatures rise and we need to take a break from the summer heat by heading indoors, NFB Education will help keep kids creative and engaged. We've compiled a list of fun video suggestions to inspire a summer of creative art projects!
I Can Make Art Like …
Make art this summer like … some of Canada most imaginative artists. The I Can Make Art series takes a kid's eye-view on a diverse group of visual artists and presents make-at-home-projects ideal for rainy summer days. Intended for 9- to-12-year-olds, the art activities use simple materials and techniques, so kids will be encouraged to try their work at home!
I Can Make Art … Like Kai Chan, Jane Churchill, Office national du film du Canada
I Can Make Art … Like Emily Carr, Jane Churchill, Office national du film du Canada
I Can Make Art … Like Andrew Qappik, Jane Churchill, Office national du film du Canada
Animate Everything!
Excited about making your art MOVE? Divided into four short, easy-to-understand chapters, Animate Everything introduces basic concepts of stop-motion animation to a young audience. Siblings Lindsay and Will demonstrate how to bring everyday objects to life with engaging visual examples and quirky sound effects. Animate Everything encourages you to "make your own magic in whatever style you want."
Animate Everything!, Scott Kiborn, Office national du film du Canada
Stop-Mo Studio!
If Animate Everything inspires you to learn more about stop-motion animation, we have the next step all ready for you! Learn to animate – one frame at a time – with our fun and handy 14 mini tutorial videos featured in the NFB's very own Stop-Mo Studio. From setting up your equipment to building your characters to creating special effects, these short and engaging videos will inspire you to transform your kitchen into your very own stop-motion summer studio! Start watching the tutorials by visiting our online Stop-Mo Studio Playlist today and get animating – or you can watch the full 18 minute tutorial right here!
StopMoStudio – Stop-Motion Animation Workshop, NFB/education, Office national du film du Canada
Did these exciting and artistic films inspire you to make art this summer? Tell us about your creative projects! Share your stories below, or tweet us your photos at @thenfb.
Happy Summer!