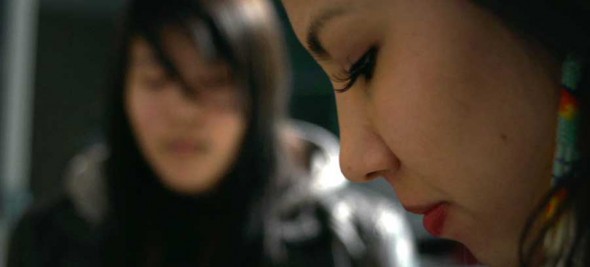 The Faith Project: Exploring Critical Issues
Education
The Faith Project Virtual Classroom
Event Postponed to October 26, 2016. More details to come.
Join us for The Faith Project Virtual Classroom where your students and our panelists will engage in lively conversation and debate on the meaning and place of faith and spirituality in our secular world. This event is produced in partnership with The Canadian Race Relations Foundation, Voices into Action and the Canadian Teachers' Federation.
About The Faith Project
This is a guest post written by Noorin Fazal. Noorin – a teacher, mentor and researcher – is passionate about interfaith and intercultural education. She's actively involved in the development of cross-cultural curriculum. Her scholarly work focuses on virtue ethics pedagogy ('What does it mean to be human?') and the teaching and learning processes of media literacy.
Questions about Faith
As teachers in the 21st century, we aim to nurture critical questioning skills. Theoretically then, our ideal classrooms are filled with students asking questions. In reality, the excitement of teaching critical questioning is often paired with anxiety. What if a student asks something that I am not prepared to explore? What if a student asks a question that offends someone? In this way, the unrelenting curiosity of our students can be simultaneously inspiring and daunting.
Questions can become especially uncomfortable when related to religious and cultural identity, diversity and expression. The complexity of these questions mirrors the complexity of our students' lives—they feel the impact of ignorance, prejudice, and discrimination in the school hallways, neighbourhood spaces, and online platforms. The media is full of faith-related issues desperately in need of critical questioning, but opportunities and skills for spirited and respectful dialogue are limited.
Our classrooms are paramount for meaning-making, especially in the turbulence of today's context.
The Faith Project as a Response
The Faith Project  is a timely resource for teachers who wish to cultivate understanding of faith communities through the development of media literacy skills. The film-based documentary project enables students to explore prayer and ritual in the modern world through the lenses of seven traditions: Aboriginal spirituality, Buddhism, Christianity, Hinduism, Islam, Judaism, and Sikhism.
Through the medium of film, expressions of faith are explored as personal and meaningful dimensions of human experience. Each film features an individual practitioner sharing a glimpse into prayer or ritual within sacred space. Students can examine connections and differences among the seven films as a way to understand broader issues of faith and culture.
The Faith Project app for tablets and web site provide learners with a versatile platform for individual and shared exploration. Teachers can assign students take-home tasks for individual viewing or set up a collective learning experience. In this way, The Faith Project can be customized to a variety of environments and physical layouts.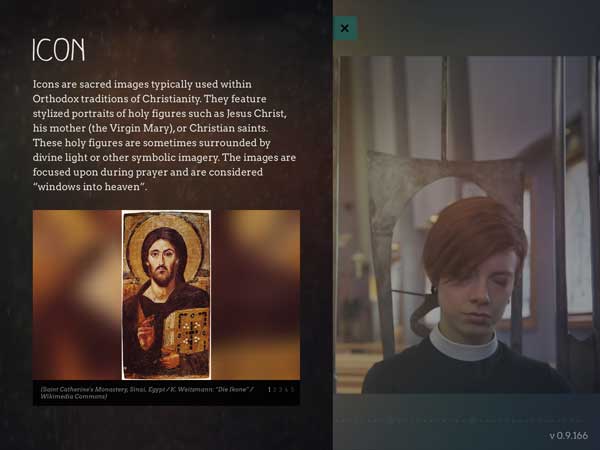 Using the CAMPUS Learning Bundles 
Get more in-depth with NFB Learning Bundles.
Additional videos created specifically for classroom use, downloadable study guides, discussion questions, classroom activities and related films and resources.
Practising Faith in Canada Today
Being Spiritual: A Personal Approach to Spiritual Rituals and Faith Traditions
Understanding our Similarities: Religious Diversity and Working Together Towards Tolerance
Some highlights: In the Discussion section of the guide, a viewing framework (pre-, during, and post-viewing) is described for use with any of the seven films. In the Lesson Ideas section, teachers can extend the learning experience through inquiry and arts-based pedagogy. We have included reference sheets in order to provide teachers with background knowledge for each featured tradition. The reference sheets aim to represent diversity within each tradition without compromising shared identity.
To access NFB Learning Bundles, a subscription to CAMPUS is required. You may already have a subscription to CAMPUS. To find out, click here.
For the best experience, we recommend accessing CAMPUS from your computer or laptop.
Download the app here or visit the web site to begin exploring The Faith Project.
Share Your Experiences
Through these resources, we hope that teachers will find support in addressing critical issues of faith within diverse cultural contexts. Feedback and anecdotal experiences with The Faith Project are welcome here in the comments section. This sharing is valuable—and necessary—for our continued learning at the National Film Board.