NFB.ca listed in Top 50 Web Designs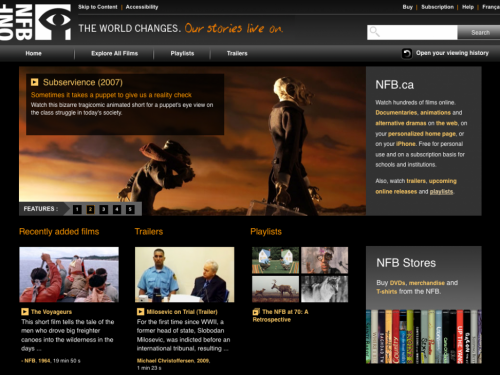 The designers at Web50.ca have included NFB.ca in their Top 50 Canadian web designs. We've always loved site design, so it's nice to be recognized by the community like this.
Web50.ca is a collective of web designers whose mission is "to showcase good website design done for Canadian companies, or by Canadian designers."
Congratulations to our design team: Mivil Deschenes and Gil Nault for their great work.