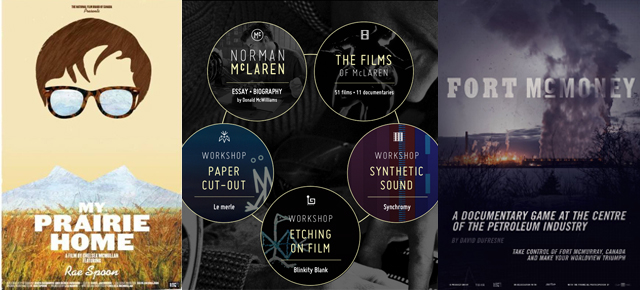 Happy New Year from the NFB Education Team!
HELLO 2014! Our education studios are back in full swing after the holidays, and we're ready for an exciting year ahead. Our team is already busy creating new ways of making learning more dynamic through the incorporation of film, workshops, technology and media in classrooms across the country.

2013 brought our team a lot of success. We hosted six national Virtual Classroom events, linking students to special guests like astronaut extraordinaire Chris Hadfield, Canadian Olympic medalist Adam van Koeverden, and legendary world-saver David Suzuki, among others. In-house, our team connected with schools across Canada and delivered a total of 537 workshops in our Toronto and Montreal studios! We met over 11,000 students, and we're ready to meet more. We even took our workshops to India for the Chinh India Kids' Film Festival and Forum. I told you, we've been busy.

A variety of new NFB releases received critical acclaim over the past year as well. A favourite for teaching animation in classrooms across Canada, our McLaren's Workshop App was named one of Apple's Best of 2013. And Stories We Tell, a doc about the family secrets of Canadian actress/filmmaker Sarah Polley, has been one of the most talked-about Canadian productions to date. Keep an eye out for this film's media literacy study guide, coming soon. Our new documentary-musical My Prairie Home just won the award for Best Canadian Documentary from the Vancouver Film Critics Circle, and is a great film to show to students when discussing Canadian arts and culture, or citizenship and identity.
Even The New York Times had something to say about our work this year, describing our new interactive game doc Fort McMoney as "[the project] where film marries video game" and our beautifully crafted interactive doc HIGHRISE as a project to know about. Click here to watch some of these, and other, great new titles.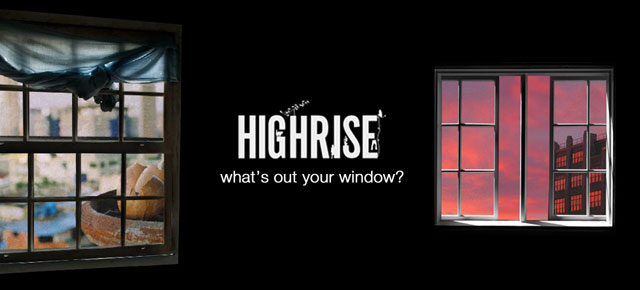 And what's to come this year? Oh, just a ton of good stuff—like new films, classroom events, the launch of another really cool animation app, new workshop offers, and upgraded content on our site. And did I mention we travel? We travel, too. Check in with us on Twitter or our site to find out if we're travelling to your area soon. We might be able to visit your school!
Coming up soon, on January 27, NFB EDU is hosting a special professional development event to commemorate International Holocaust Remembrance Day, in partnership with Citizenship and Immigration Canada. This event is open to educators and professionals across Canada and can be accessed from your home or workplace through an online streaming platform. Visit our site for more information and to register.

And of course, we've been busy adding new films, teacher resources and more to our online educational streaming room, CAMPUS, which is being used in classrooms across the country to show films and motivate students through arts and culture. If you haven't created your own account yet, visit us here.
Ok, I've gotta go, I'm working on the new study guide for our film Status Quo. But if you want to know how you can get your class involved in our workshops and special events, check out our site for a full list of our offers, and sign up for our EDU Newsletter for updates. Keep in touch with us for the latest films, special national events, study guides, and educational apps, and add some of these to your lesson plans this season. Your students will love our work.