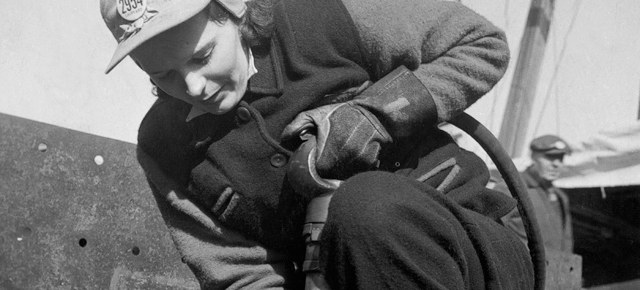 Quick start guide to film playlists and chapters on NFB.ca
* This post is intended for the members of NFB/Education. To become a member, click here.
When you are a member of NFB/education you can easily prepare your class in advance by assembling a selection of films and chapters. In front of the class, all you have to do is click "Watch the playlist" – and you can focus your full attention on your teaching.
Let's say you have to prepare a class on the Second World War. Let's start by adding the film Mackenzie King and the Conscription Crisis to a new playlist. This will introduce your students to this important Canadian Prime Minister.
1- On the film's page click on Add to playlist (it's right under the player).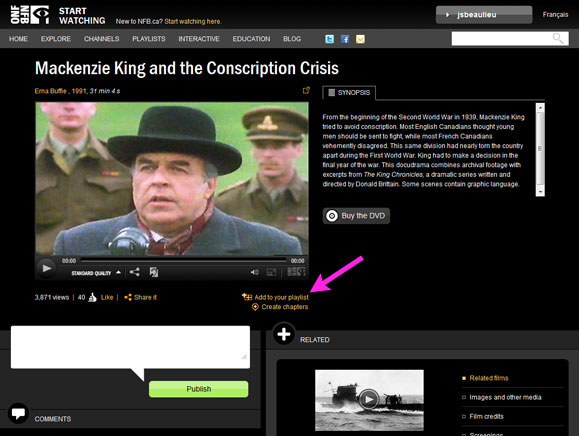 2- Then click on "Create a new playlist", enter a title for your playlist and click "Save".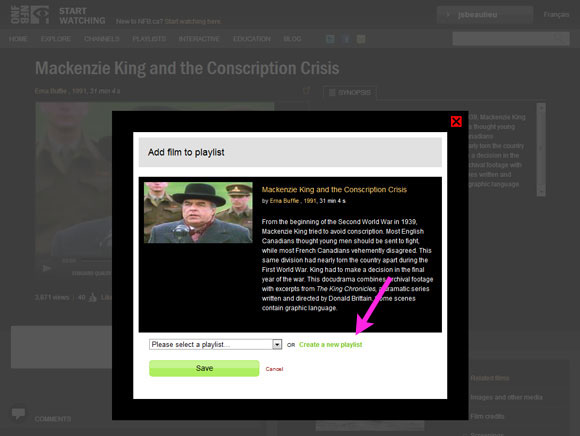 Now let's add a clip from Women are Warriors, which describes the key role played by women during the war.
1- Click on "Create new chapter". This will take you to the Chaptering application.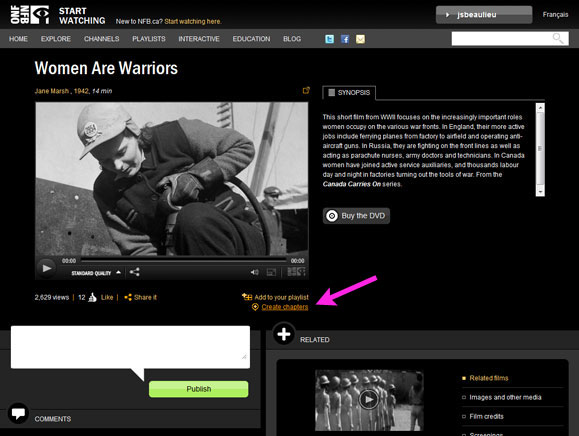 2-To start editing, click on the "Create chapters" button.
3-Adjust your selection using the green handles on the timeline.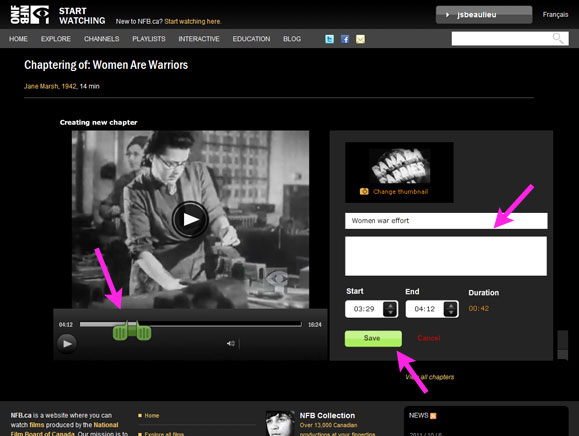 4- When you are happy with your clip, go to the right side of the interface and add a title and a description of your selection and click "Save".
5- You just created your first chapter! Click on "Add to my playlist" and select the playlist you created earlier.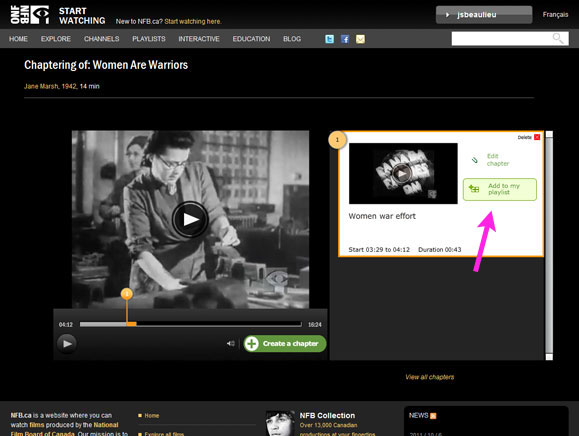 Now let's have a look at our WWII playlist.
1-Bring your mouse to the top right corner of the window and roll-over your username. From the drop down menu, click "Activities".
2-Under the orange "Activities" tab, click "PLAYLISTS".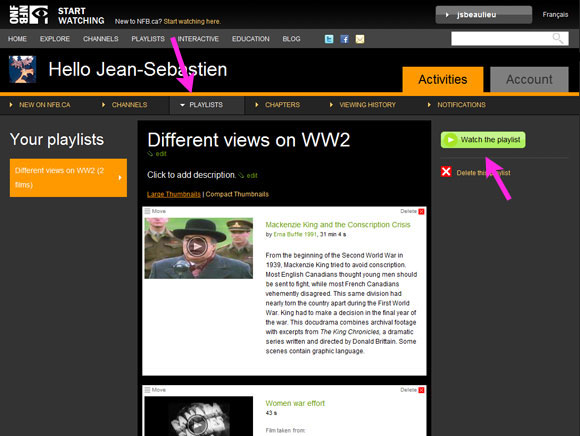 3-This is where your playlists will be stored. Click on "Watch the playlist" to launch the playback of your playlist.
And there you have it! Isn't this a dynamic, stimulating, efficient and entertaining way to cover this historical event? We thought so too.