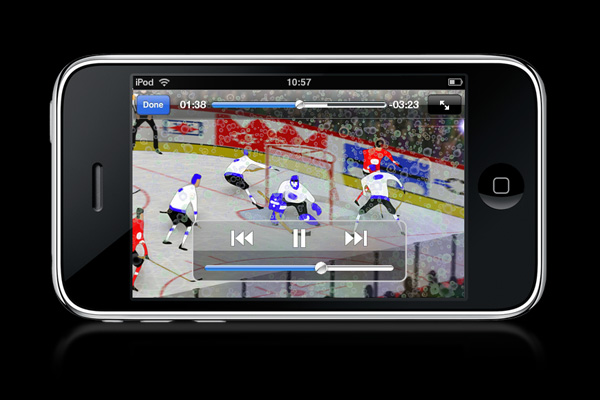 What the updated NFB iPhone app can do that the old one can't
Right on the heels of being named the Best Content App of 2009 by the Apple Blog, iTunes has approved version 1.1 of our app.
One of the more exciting updates is that you can now store films to Watch Later on your phone for up to 48 hours. (The old version only allowed 24 hours. Some people have asked why we don't allow you download the films completely on the app. Due to rights restrictions and the prohibitive cost of licensing thousands of movies and the music that goes with them – we simply can't afford to offer free downloads right now).
The new release also includes a TV Out setting – which you also asked for – so if you have an Apple Component AV cable, you can plug  your iPhone into your television and watch our films on the big screen.
We're working on version 2.0 of the app, which will have a slew of new features and improvements based on your feedback. So if you have any comments, questions, or ideas, please drop us a line in the comment section, via email (j.matlin@nfb.ca) or send us a tweet on Twitter (@thenfb).
Happy viewing!