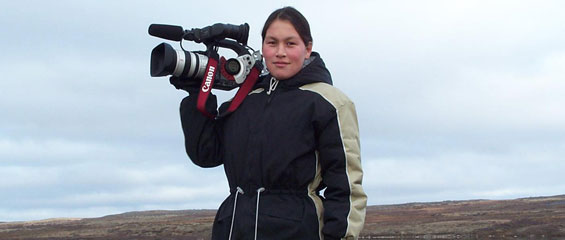 imagineNATIVE and the NFB seek proposals for digital media projects
We've joined forces with the good people at the imagineNATIVE Film + Media Arts Festival to gather proposals from Canadian Aboriginal artists for outspoken, cutting-edge and socially relevant digital media works.
The kinds of works being considered range from interactive documentary to mobile media to photographic essays to data visualization and beyond. Projects can be on any theme, so use your imagination.
The deadline for submissions is January 31, 2011. All Canadian Aboriginal artists are eligible to submit a proposal.
For the full set of guidelines, click here.