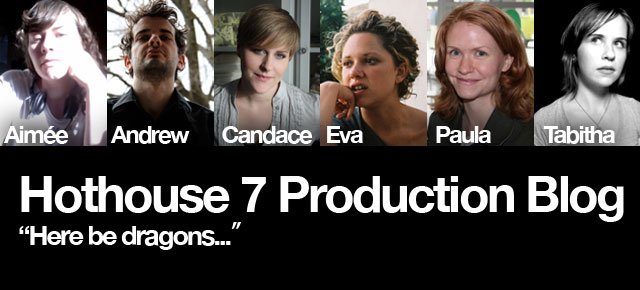 Hothouse 7 Production Blog
The following is a guest post by Jason Lee.
Welcome to the Hothouse 7 production blog running March – May 2011. We'll be sharing snapshots of each filmmaker's creative process making a film with the NFB from across the country. Watch as they make 6 awesome short films in 12 weeks – starting now!
Get more info about the NFB Hothouse program here.