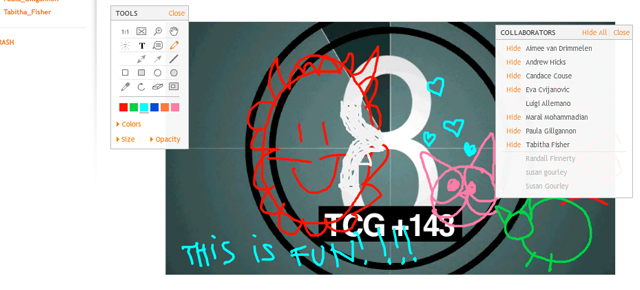 The following is a guest post by Eva Cvijanovic.
Monday, March 21, we're on a 6-way conversation on Skype, and on Cozimo (for the first time collectively), a really useful tool that is allowing us to share videos and files, and comment/draw on them in real time.  While Luigi was trying to figure out Cozimo on his computer, we ended up collectively doodling on frame 143. 😀 Once he finally got it to work and saw the fruit of our labor, he yelled at us and threatened to stop mentoring us if we continued the child-like behavior. We then erased our masterpiece doodles and got down to business.
I guess that's what happens when 6 animators get together in cyberspace.