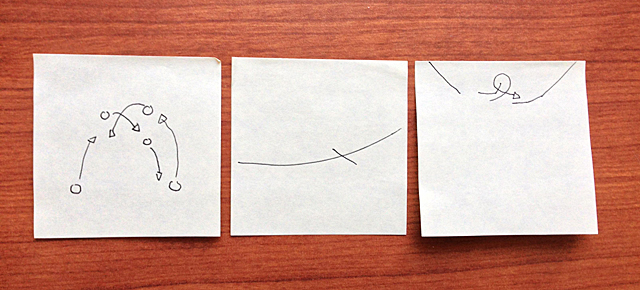 Hothouse 9 | The Life of a Film Idea
* This post was written by Hothouse 9 intern Kyler Kelly.
Whenever a film is made, it has to follow some pathway from the very first sliver of an idea to the finished product. That path is a network of branches, dead ends and circuitous loops that lead nowhere. And while Hothouse is a very condensed filmmaking process, the tendrils of the ideas that get produced here will likely reach far beyond the 3 months of the actual apprenticeship.
Recently, we reached the picture lock stage of our films. This means we've now entered the second half of Hothouse's production schedule and that all the fundamental aspects of our films and concepts are pretty well set in stone. I thought it would be interesting to search through my old documents and memories to see how far back I could find slivers of the ideas and processes that made it into my film. So here goes.
3 days since we re-recorded the piano for my sound track
7 days since picture lock
11 days since I figure out the French translation of my title
26 days since my animatic presentation
27 days since I chose an English title that really worked
34 day since I chose a title that focused (too narrowly) on only one aspect of my film
41 days since my concept has been locked down
47 days since I presented my film idea to the mentors for the first time
49 days since I started Hothouse
94 days since I found out what the mentors thought the of the idea I had proposed
102 days since I found out that I had been accepted into the Hothouse program
112 days since I submitted my Hothouse proposal to the NFB
151 days since Hothouse 9, along with its theme and parameters was announced. It took me about a month to realize an old idea I had was the best match for the proposal
504 days since I wrote a rough script that is the forebear of my current idea
620 days since I wrote an email to a friend that mentions the existence of this idea
841 days since I went to Wunderkammer, a circus performance by the group C!RCA, which I remember as the very initial spark that suggested the idea should exist
Ideas can age well if you give them room to breathe. Keep coming back to them from time to time, they might be useful. And whatever you do, don't let them be forgotten by not drawing or writing them down!