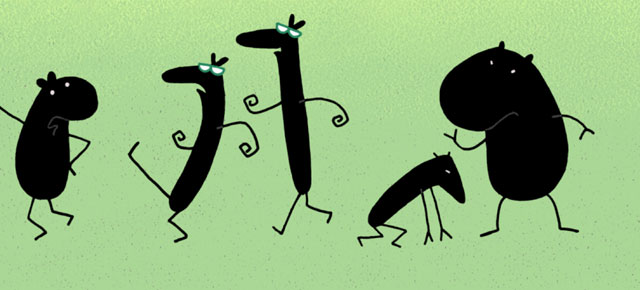 Watch Bully Dance in honour of the 2011 Day of Pink
Day of Pink (April 13, 2011) is the International Day Against Bullying, Discrimination and Homophobia in schools and communities. On social networks this week, I've been reading about how children are being asked to wear a pink shirt to school as a way to raise awareness. Back in January, two schools in Vancouver got together to form an anti-bullying flash mob as a way to get the message out.
Filmmaker Janet Perlman tackles the issue of bullying in her animated short, Bully Dance. The film examines the roles of peer pressure, power struggles and how bullying involves the whole community. Take a moment to watch it with your kids… especially today.
Bully Dance, Janet Perlman, provided by the National Film Board of Canada