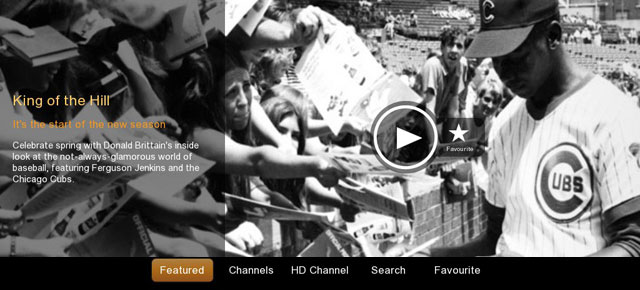 NFB launches BlackBerry Playbook app
RIM launched its new BlackBerry® PlayBook™ and we're proud to announce that it includes an NFB films app – right out of the box. The app was co-developed by RIM and the NFB.
The new tablet offers free access to NFB films, including our mobile HD channel – a Playbook exclusive. As with our iPad/iPhone and Android apps, other features include:
1500 films available for viewing
A kids' channel with fun and educational content
Ability to search our online collection
Curated thematic channels
Ability to bookmark your favourite films
The Playbook hits stores Tuesday, April 19. If you pick one up, let us know what you think of the device, and our app, by leaving comments in the section below.