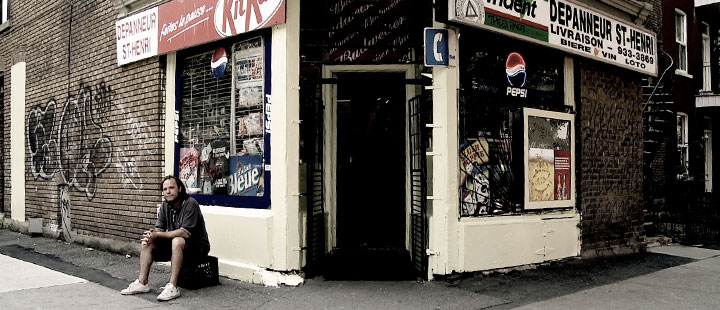 Doc Talks: Making a Difference through Documentary
The following is a guest post by Claire Ward.
Can one film really change the world? It's a tough question—one that invites both idealism and cynicism. But those polarities weren't present at the first ever Doc Talks panel on Tuesday, where three documentary filmmakers were asked to give their views on what is no doubt a nagging question for many activist filmmakers. Our scene begins at the epicentre of Toronto's Hot Docs documentary film festival, the buzzing TIFF Bell Lightbox—a place that this week transformed into a hotbed of filmmakers and their devotees.
Katerina Cizek moderates first-ever Doc Talks panel
Sitting onstage in front of a packed auditorium was our moderator, Katerina Cizek, an award-winning documentary filmmaker in her own right. Her guests were Shannon Walsh (Director, H2Oil), Lee Hirsch (Director, The Bully Project) and Terence Macartney-Filgate (2011 Hot Docs Outstanding Achievement Honouree), the three of whom took turns ascending the stage to defend their views on the transformative potential of documentaries.
Shannon Walsh
First up was Montreal-based filmmaker Shannon Walsh, whose film St-Henri, the 26th of August premiered later that evening. Dressed in a flowered sundress and brown boots, Walsh at first responded in the negative. "No. I don't think a single film—and I don't think H2Oil—made direct change on the situation it was trying to address. … A film is always a part of a broader strategy." Walsh talked about how H2Oil's role was in large part educating a public who hadn't yet heard of the tar sands, and creating a context for further activism. As Walsh listed the ways in which the film created ripples, she lit up. "I think one really concrete thing that happened, that I feel very proud of, is that two different characters in the film quit their jobs." Both were tied to the oil industry—a relations advocate between oil companies and First Nations communities and an oil sands spokesman. But despite that apparent concrete change, Walsh ultimately maintained her stance: "My goal is to stop the tar stands. … If people are inspired by our film to take action, then it's their actions that matter. We were part of that, but not the end of it."
Terence Macartney-Filgate
Next, we were introduced to English-born longtime filmmaker Terence Macartney-Filgate, who directed the 1969 documentary Up Against the System, a film about Canadians on welfare. His film was the first in a series of 'Challenge for Change' documentaries, which were financed by the Canadian government. "At that time, the government was quite interested in social change, which is not the case nowadays. It was going out to make a film not to shock people but to make them think." His film was aimed at the voting classes, he said, who ideally can bring about change at election time. "I don't know if that's true anymore," he said, sparking some nods and grunts around the room, evidently unearthing some frustration over the previous day's federal election, which handed Stephen Harper's Conservatives a majority government.
Toward the end of the Q&A, Macartney-Filgate, who is 87-years-old, expressed perhaps the simplest, most powerful takeaway of the evening. "With the advent of tape and small hard drives, as a friend of mine Wolf Koenig said, it has put the tools back in the hands of the peasant." Moments later, he pulled a sock out of his pocket, a makeshift camera case. The audience chuckled. "It's a clean sock," he stated matter-of-factly. He pulled out the camera inside and held it up to the audience. "Does anybody know what a Flip Camera is? The future is exciting."
Lee Hirsch
Finally, we were introduced to Lee Hirsch, whose documentary The Bully Project is a cinema vérité approach to exposing the tragic reality of bullying in American schools. "I will take the position that films can change the world," he opened. "Partially, I think the question is what is the valuation of changing the world? Is it one? A thousand? A million? I think that things that we don't expect can change the world have and will and will continue to. Like a Facebook page igniting revolution in Egypt. So I do want to believe that films can radically shift things. Films like An Inconvenient Truth have set a bar that shows what's possible." Hirsch went on to further qualify his response—it depends on what you're up against. If it's the oil sands industry or the government, change may not feel as immediate. "With movies that have the capacity to inspire a personal choice, that can cause serious cumulative change." As he spoke, Macartney-Filgate, now sitting in the front row, pulled out his sock once more, this time pointing his camera at Hirsch.
Claire Ward is a writer and associate editor at Maclean's