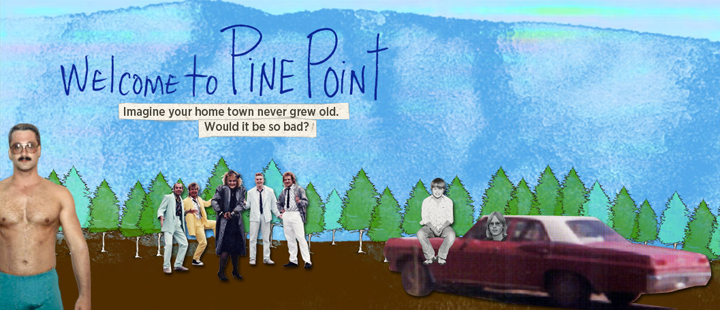 Welcome to Pine Point wins 2 Webby Awards
On Monday, The Goggles (Mike Simons and Paul Shoebridge) were named double Webby Award winners for Welcome to Pine Point, their first-ever interactive web documentary.
The Vancouver creative duo received a Webby for Documentary: Individual Episode in the Online Film & Video category, and another for Netart, in the Websites category.
Informally known as the Oscars of the internet, the Webby Awards are "the leading international award honoring excellence on the Internet including Websites, interactive advertising and online film and video".
Welcome to Pine Point is an interactive project about memory, nostalgia and sense of place that takes viewers back to the now-erased-from-the-map mining community of Pine Point, Northwest Territories. It was produced by Rob McLaughlin, Adam Neilson and Loc Dao at the NFB's Pacific and Yukon Centre in Vancouver.
The double win brings the NFB's Webby Awards count to 4 in 4 years. Last year, interactive project Waterlife produced by Rob McLaughlin and Loc Dao (and designed by Jam3Media), received a Webby for Documentary: Individual Episode. In 2008, Kat Cizek's Filmmaker-in-Residence, designed and developed by Rob McLaughlin and Loc Dao, won a Webby for Documentary Series.
Below is a video of Rob McLaughlin, accepting one of the prizes on behalf of the team and delivering his very own 5-word speech.