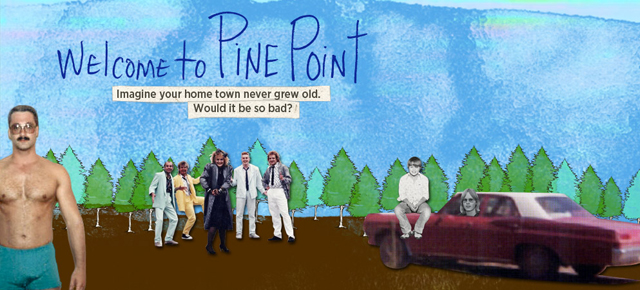 The Besnard Lakes to release EP based on Welcome to Pine Point score
Montreal husband-and-wife indie-rock duo The Besnard Lakes announced they will soon release a 12-inch vinyl titled You Lived in the City based on their score for the interactive projet/web doc/"liquid book" Welcome to Pine Point.
As reported by exclaim.ca's Alex Hudson:
The release will be out September 20 via Jagjaguwar. In addition to the band's Welcome to Pine Point score, it will contain a previously unreleased outtake called "The Corner." This song was originally written for the new film Memories Corner (scored by the Besnard Lakes), but it didn't make the cut.

You Lived in the City will be available by mail order and also at the merch table when the group hit the road with Malajube this fall for a Canada-heavy North American tour.
Part book, part film, part family photo album, Welcome to Pine Point is a fascinating portrait of Pine Point, Northwest Territories, a mining community that was entirely erased from the map in the late 1980s. Check it out here.
See Alex Hudson's exclaim.ca piece for The Besnard Lakes tour dates and details.