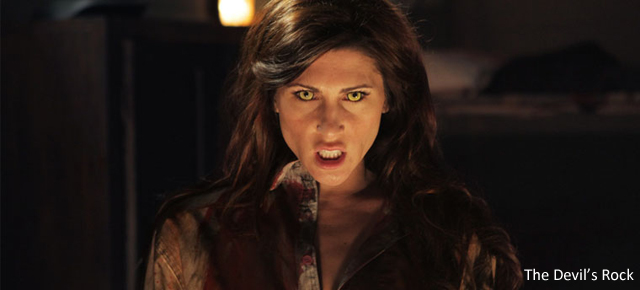 Get your freak on, Fantasia is here
Freaks and geeks take note, the event Quentin Tarantino once called "the most important and prestigious genre film festival on this continent" is kicking off tomorrow. The Fantasia International Film Festival, which turns 15 this year, is taking place July 14 to August 7, 2011 – and children, there will blood.
There are a lot of film festivals out there, but not too many like Fantasia. Specializing in genre cinema, Fantasia focuses on the "imaginative cinema of Asia, Europe and the Americas, ranging from unique and powerful personal visions to international commercial crowd-pleasers rarely seen in North-America."
What that means is a lot "different" sort of stuff: horror movies, cult flicks, euro-trash, spaghetti-westerns, science-fiction, exploitation cinema and Asian cult films.
This year again, there will be lots to choose from, depending on what turns your crank.
First there's a number of world premieres, including Exit, by Marek Polgar (Australia), Love by William Eubank (USA), Marianne, by Filip Tegstedt (Sweden) as well as documentaries, special events, spoken word, and multimedia and performance art.
Then, for those big names with their horror, there's Kevin Smith's highly anticipated horror film Red State – the festival's opening film. There's also Don't be Afraid of the Dark, by Troy Nixey (based on a screenplay by Guillermo del Toro, with Katie Holmes and Guy Pearce), Super, by Rain Gunn (with Rainn Wilson, Ellen Page, Liv Tyler and Kevin Bacon), and Attack the Block, by Joe Cornish (with Nick Frost).
And for those who like their scary stuff in smaller bites, the festival also offers 16 short film programs, among which you will find 5 NFB shorts (yay!).
If you don't live anywhere near Montreal, do not despair. Before getting all bummed out on missing out on all the fun, remember that our viewing site, NFB.ca, is also a trove of oddities, old and new.
Other than our Outside the Box channel, which I highly recommend you check out (tag line: Experimental films, humorous films and films that make you go "Wha…?"), here are a couple films to whet your appetite:
Land of the Heads – A Tim Burtonesque tale about a vain woman, her vampire husband, and lots of beheading.
Land of the Heads, Cédric Louis & Claude Barras, provided by the National Film Board of Canada
The Brainwashers – An unsettling animated short involving puppets, fears, and yes, brainwashing.
The Brainwashers, Patrick Bouchard, provided by the National Film Board of Canada
The Wanderer – The story of a sinister stranger who single-handedly transforms a quiet village into a vicious nightmare.
The Wanderer, George Ungar, provided by the National Film Board of Canada
Madame Tutli-Putli – A woman travels alone with all her belongings on a night train.
Madame Tutli-Putli , Chris Lavis & Maciek Szczerbowski, provided by the National Film Board of Canada
Night Mayor – Guy Maddin's latest film about inventor Nihad Ademi, who, of all things, harnessed the power of Northern lights in 1939 Winnipeg.
Night Mayor, Guy Maddin, provided by the National Film Board of Canada
Happy festival!
For the full programming, visit fantasiafestival.com