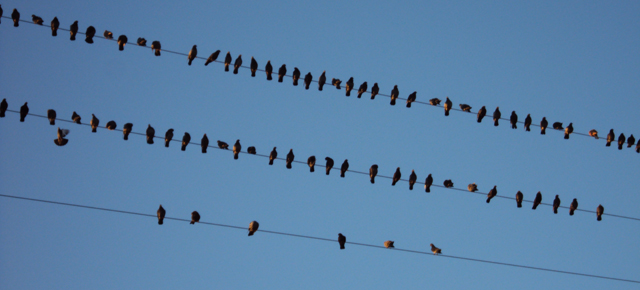 3 films to celebrate World Listening Day
A couple weeks back, a person who commented on a film on NFB.ca alerted us to the existence of World Listening Day. (By the way we really love it when you guys comment on our films. Please do keep it up.)
I, for one, had never heard of World Listening Day but I soon learned it was an annual day of activities heralded by the World Listening Project (WLP), a "not-for-profit organization devoted to understanding the world and its natural environment, societies and cultures through the practices of listening and field recording".
World Listening Day is this Monday, July 18th, and the WLP's website lists several ways to participate. Here they are below:
Organize a soundwalk. (What is a soundwalk? Start here)
Organize a performance event that explores soundscape and how we can listen to our sonic environment.
Participate introspectively by simply paying attention to your soundscape.
Facilitate an educational event that relates to acoustic ecology, field recordings, or a similar topic.
Alternatively (or additionally), we have 3 films that relate to the topic of listening, hearing and soundscapes in general that you might like to watch. Here they are:
Listen – A short documentary portrait of Canadian composer, writer, music educator and environmentalist Murray Shafer, perhaps best known for his World Soundscape Project and concern for acoustic ecology.
Listen, David New, provided by the National Film Board of Canada
The Sound Collector – An animated short about Leonard, a 6-year-old boy with the unusual hobby of collecting household sounds and transforming them into exciting adventure stories.
The Sound Collector, Lynn Smith, provided by the National Film Board of Canada
Between the Laughter – A feature-length doc about Stephen O'Keefe, a deaf stand-up comic.
Between the Laughter, Barbara K. Lee, provided by the National Film Board of Canada
Happy World Listening Day!
Find out more at worldlisteningproject.org