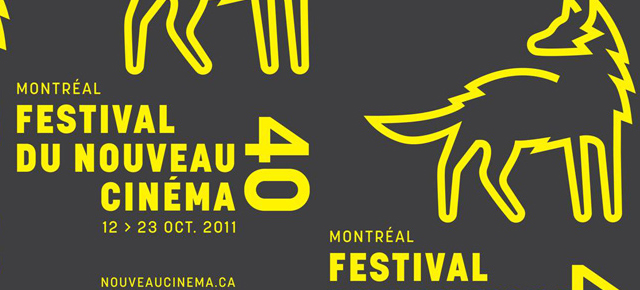 FNC: Calling all crossmedia artists and women with phones
Montreal's Festival du nouveau cinéma (FNC) is celebrating its 40th anniversary this October. Aside from the programming and special events (which we'll tell you everything about as opening night approaches), the Festival has put out 2 calls for submissions I thought you should know about.
3 x 3 x 3
The first call for submission is 3 x 3 x 3. In line with the FNC's mission of "disseminating and developing new trends in the field of cinema and new media", this contest is aimed at directors, producers and creators interested in crossmedia production. As the title implies, this initiative will oversee the blooming of 3 projects, each benefiting from the guidance of 3 mentors, and each to be declined on 3 distinct platforms (interactive installation, book, iPhone application, etc.)
If you are a creator with an existing project (documentary, animation, fiction, TV) you wish to develop for new platforms, here is your chance to gain valuable creative versatility through targeted professional training. Deadline is September 1st 2011. All the info here.
Girls Just Wanna Have Phones
The second call for submissions is just for women. Women with smart phones, that is. To mark it's 40th anniversary, FNC, in collaboration with Vidéo Femmes invites women filmmakers to create short films from smart phones based on the theme "40". A  jury of industry pros will select the best works, which will then be screened at the Festival. Fun!
The film must 1) be directed by a woman; 2) follow the theme "40"; 3) be shot with a cell phone; 4) be 4 minutes max; 5) be subtitled in either French or English if shot in a language other than French or English.
Deadline for application is September 20, 2011. Details and application form here (pdf).
Good luck!