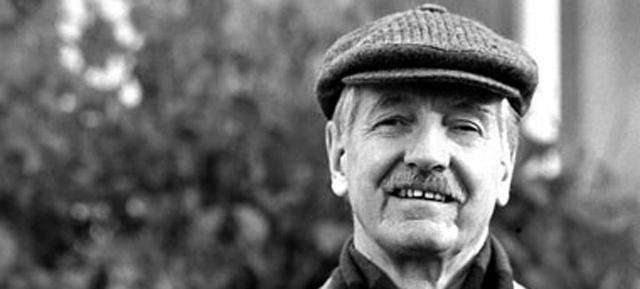 Final farewell to prolific NFB filmmaker and producer Tom Daly
Distinguished Canadian film director and producer Tom Daly has died this past Sunday, September 18, 2011, after a long illness. He was 94.
Daly's contribution to the NFB is rich and diverse. A filmmaker in his own right (he directed numerous wartimes films, 6 of which you may watch here), Daly is best know for his role as producer.
As the head of Studio B, in the 1950s and '60s, he was involved in producing classics such as Corral, Varley, Universe, The Living Stone, My Financial Career and Circle of the Sun, among many more, including most of Arthur Lipsett's films.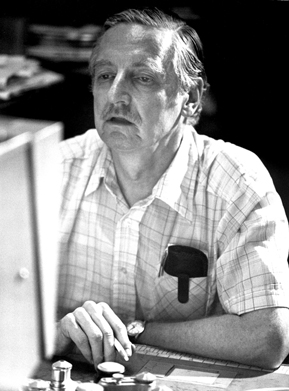 Under his leadership, Studio B became the NFB's most honoured creative arm and was home to some of Canada's most brilliant filmmakers, notably Wolf Koenig, Colin Low, Roman Kroitor, Gerald Potterton and Norman McLaren. Daly was also the executive producer of Candid Eye, the celebrated 14-film cinema-vérité series made between 1958 and 1961.
Daly retired in 1984 with a legacy of more than 300 films, produced during 44 years of dedicated service. He will be missed.
I leave you with the legendary Daly-produced masterpiece In the Labyrinth, which became one of Expo 67's most popular attractions and according to many, led to the development of IMAX.
In the Labyrinth, Roman Kroitor, Colin Low & Hugh O'Connor, provided by the National Film Board of Canada
—
Photos of Tom Daly by Lois Siegel