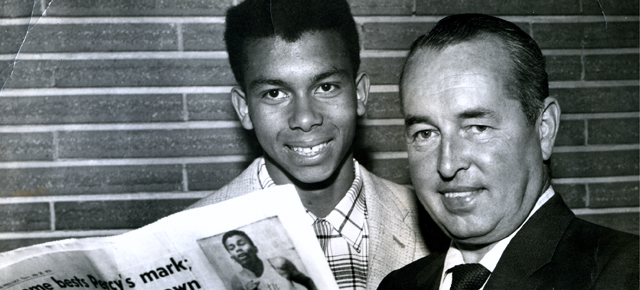 Black History Month: 45 Canadian libraries to offer free screenings of Mighty Jerome
The film Mighty Jerome, by Charles Officer, will be shown at free screenings throughout Black History Month this February at more than 45 libraries across the country. Some of the screenings will take place with the director or other guests in attendance.
The feature doc tells the story of the rise, fall and redemption of track and field star Harry Jerome, one of Canada's greatest athletes of all times. While Jerome's life and career were filled with both triumph and tribulation, he ultimately proved himself a champion on and off the track. Gorgeous imagery, passionate interviews and powerful archival footage are used to tell the story of what Jerome's coach, the legendary Bill Bowerman, called "the greatest comeback in track and field history."
Watch the trailer below and keep scrolling for a complete list of participating libraries.