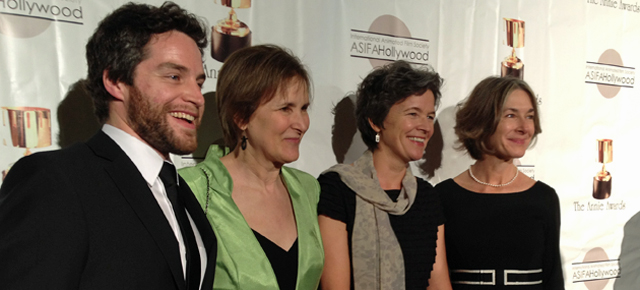 The NFB at the Annies and the Oscar Nominee Luncheon (PHOTOS)
The following is a guest post by animation producer Michael Fukushima.
DAY ONE: The Annie Awards
My lovely and talented producing colleague, Marcy Page, and I have been in LA for the past few days on an adventure entirely new to anyone at the NFB. Accompanied by 3 inestimably gifted filmmakers—Patrick Doyon, Amanda Forbis and Wendy Tilby—we came here to attend the ASIFA-Hollywood Annie Awards, where our animated shorts Dimanche (Sunday) and Wild Life were in the Best Short Film competition.
Though the Annies might have been created for humble animators and animation practitioners, the event was fully decked out with a red carpet, paparazzi, media interviews and celebrity presenters. Since Hollywood is the industrial centre of North American animation production, there were sprawling teams of animators and artists from the huge studios (DreamWorks, Disney, Pixar, etc.) alongside smaller arthouses and animation studios. The Annies bring much-deserved peer recognition to everyone who toils away in our extremely collaborative yet also oftentimes solitary craft.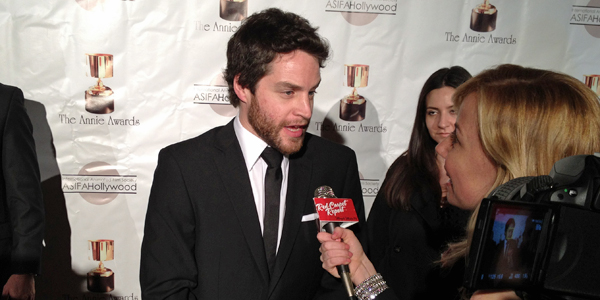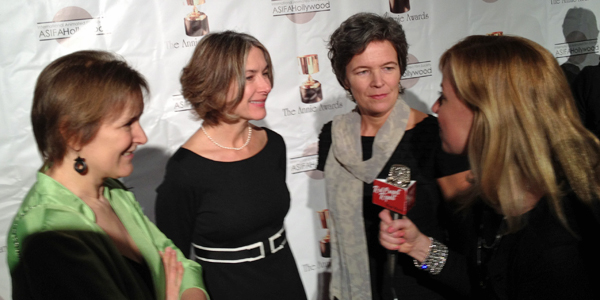 Apart from the scale and enthusiasm of the event, 2 other exceptional attributes were immediately apparent:
1)     Giving animators the chance to get all dressed up and celebrating them as seriously as their live-action counterparts at the Academy Awards, SAGs, WGAs and Golden Globes is a real boost for morale.
2)     The Annies provide a venue where the obscure aspects of our art—like storyboarding, character design, editing—sit side by side with the more "glamorous" roles in the business: directing, writing and animating.
Alas, neither of our films won, but it was quite an amazing experience regardless.
DAY TWO: Working Weekends
Marcy Page and I had a respite on Sunday. Though, as you'll see we were far from bored (unlike the young boy in Patrick Doyon's short film).
After the long night at the Annies, everyone piled into a rental car and rolled down the Pacific Coast Highway in search of some quiet and sand-in-the-toes time. Canadian readers take note: this is indeed possible in LA in February! The locals find the 19–21°C temperatures "a bit chilly," if you can believe it!
On a recommendation, we ended up at Malibu's Paradise Cove sanctuary. It's a vast and lovely sand beach, with a white-painted and pelican-laden pier jutting out into the cove, all backed by 70-foot sea cliffs looming benevolently over us. As Patrick described it: NFB paradise.
Being the ever-industrious animators that we are (with underlying devotion to the NFB), how do you imagine we whiled away our idyllic Sunday afternoon?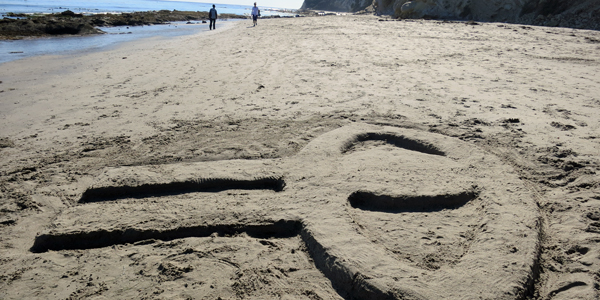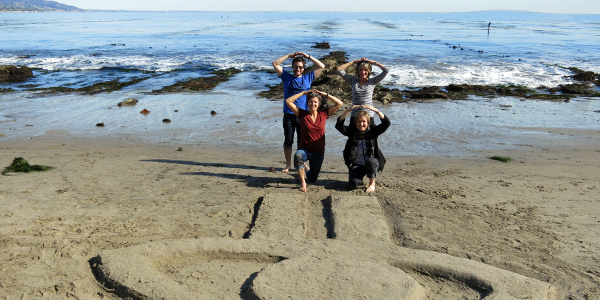 Take that, Pixar!
DAY THREE: Oscar Nominee Luncheon
Our final working day saw another bit of dress-up for the gang as we headed over to the Beverly Hilton Hotel for the Oscar nominees' luncheon.
Something like 150 of the 180 nominees were in attendance, including our small troop and other nominees in the animation and doc shorts categories, in sound, editing, costume design and beyond, but also the slightly more recognizable acting and directing nominees like, oh, Brad Pitt and Meryl Streep.
There was nervous mingling, bold introductions and not a wee bit of star-gazing. One of the points of the luncheon is to democratize the Oscars a little. Partway through lunch, all the nominees are alphabetically invited to stand for a "class picture." It really is quite a levelling moment when a couple of sound designers and editors stand next to Gary Oldman or in between Glenn Close and Martin Scorsese.
In that moment, they're all nominees; no other bias.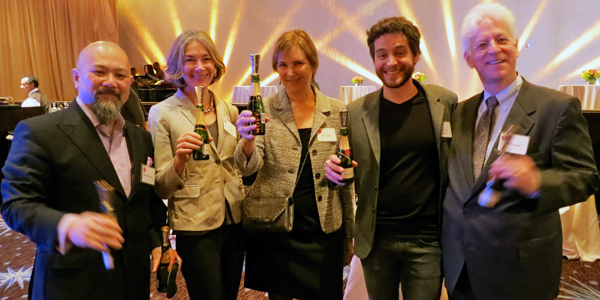 Still, I have to admit (and I know Marcy agrees) that the luncheon is pretty surreal for us practitioners of the short forms of cinematic arts. Lunching a few tables away from Hollywood celebs, who come with only one "handler" or associate, and who are pretty generous and gracious with the other nominees (and their star-struck guests), is quite a remarkable thing to experience.
The best moments for me: meeting Rango and Pirates of the Caribbean director Gore Verbinski and talking animation shop with him, and meeting the lovely and gracious director of Kung Fu Panda 2, Jennifer Yuh Nelson, who whispered to Patrick that she "adored" his film, Dimanche! Yeah, star-struck. I confess.
Oh, and check out the kicker "meeting-a-celeb-moment" for Wendy and Amanda… Yep, that's precisely who you think it is! They can now cross that off their bucket list.