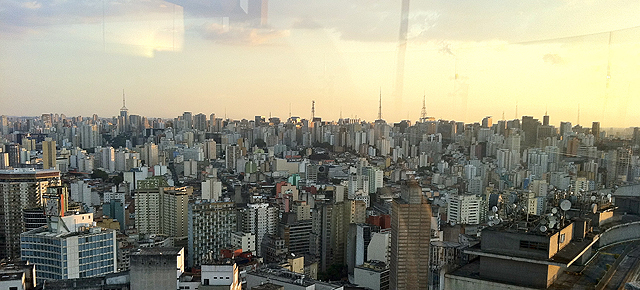 NFB Digital Storytelling Workshop in Brazil
* This is a guest post by Lindsay Wright, Manager, National Education Programs
Is it possible to fall in love with a city of 20 million people in 6 days? Based on our recent experience in Brazil, the answer is yes!
Melissa Wheeler and I were fortunate enough to travel to Sao Paulo in early February to give workshops on exploring children's rights through digital storytelling. This was made possible through a partnership with the Canadian Consulate General, the Centro Educacional Unificado (CEU), Zero a seis and Núcleo Espiral.
We spent four fulfilling and inspiring days with educators and students at the CEU Sao Carlos. Our workshops were based on the NFB's Rights from the Heart series. The films in it draw attention to the United Nations Convention on the Rights of the Child, which came into effect in 1990. The series has 3 parts, aimed at children aged 5–8, 9–12 and 13–8 respectively. Each film highlights one of the rights of every child.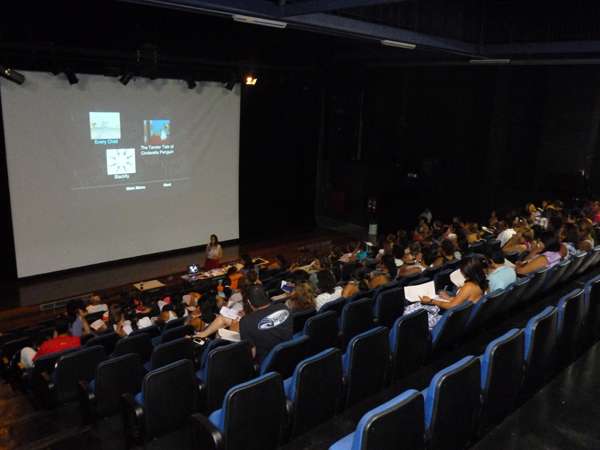 The Rights from the Heart films are very poignant and touch on a number of social issues. The students were very taken with the films and one group even choreographed a beautiful dance piece inspired by the series.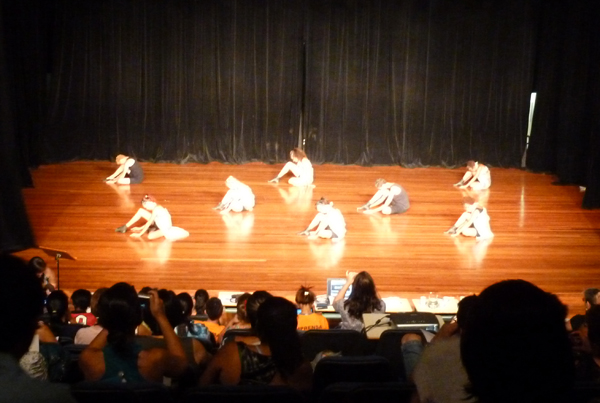 The workshops featured powerful discussions on media literacy, effective storytelling techniques, basic photography composition and developing creative classroom activities to complement the study of media. The main goal of the workshops was to have participants create digital stories highlighting a universal child right. Our hope is that the 150 participants will take their new skills and share them with their own students and schools. With over 90,000 elementary students in this school district alone, the potential impact of these workshops is quite dramatic!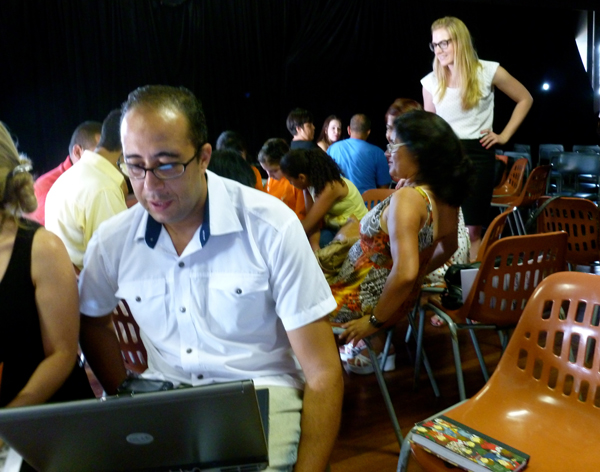 Our first day featured a "Train the Trainers" crash course in digital storytelling. The participants from that day then went on to help us lead more than 100 participants over the next two full days of workshops and hands-on activities. On the final day we welcomed a group of 25 students, eager to create and share their unique stories.
It's difficult to overstate the results that were achieved in such a short time. Melissa and I were overwhelmed with the creativity, passion and interest these workshops inspired. One woman introduced herself to Melissa on the second day and let her know, with the help of a translator, that following the first workshop she went home to her husband and they decided to buy their first computer the same evening. She proudly brought it to the next workshop and after a brief tutorial produced one of the most insightful digital stories we saw all week.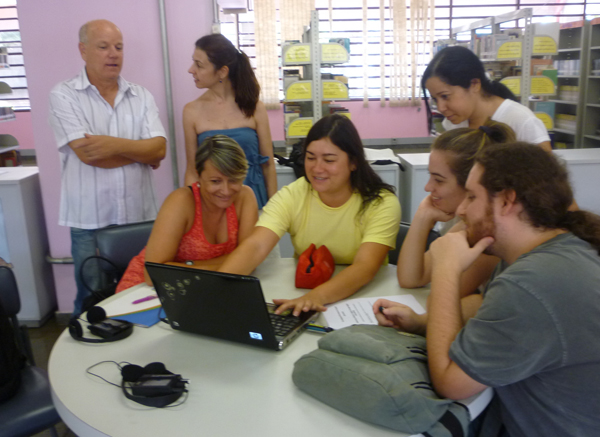 These workshops were a partnership between a number of organizations that worked tirelessly to make this event happen. Each and every person involved was very passionate about the project and welcomed us with open arms; we were very touched by their kindness and generosity. The workshops drew professionals from a number of organizations, including the regional director of the school board, Isaias Pereira de Souza (below), members of the Secretary of Education, child psychologists and two youth workers from Rio de Janeiro, who flew in to Sao Paulo specifically for this event.
Below you will find some examples of digital stories that were created on the final day. These projects incorporate personal photographs, as well as photographs taken that day. We hope you enjoy them as much as we do and that they inspire you to make your own!
Our most heartfelt thanks to everyone who participated and made this a life-changing experience.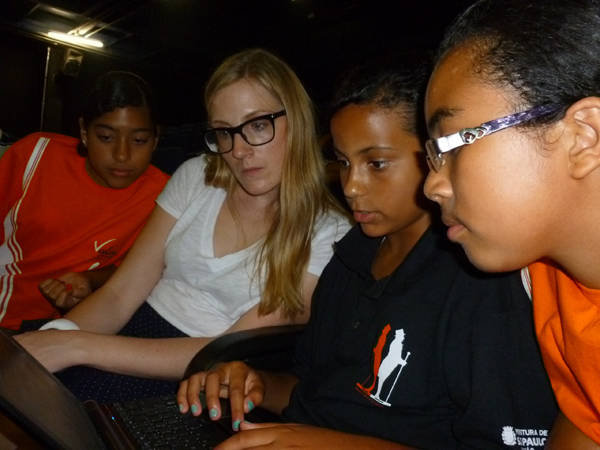 Photos by Lindsay Wright. All rights reserved.