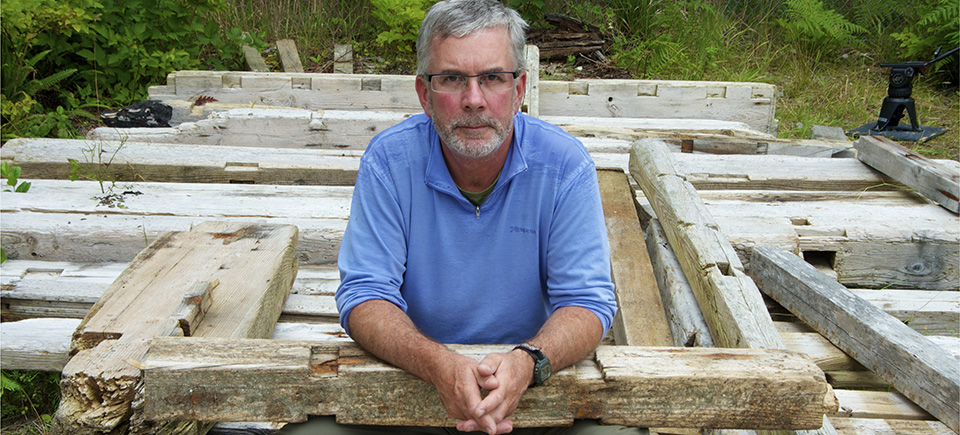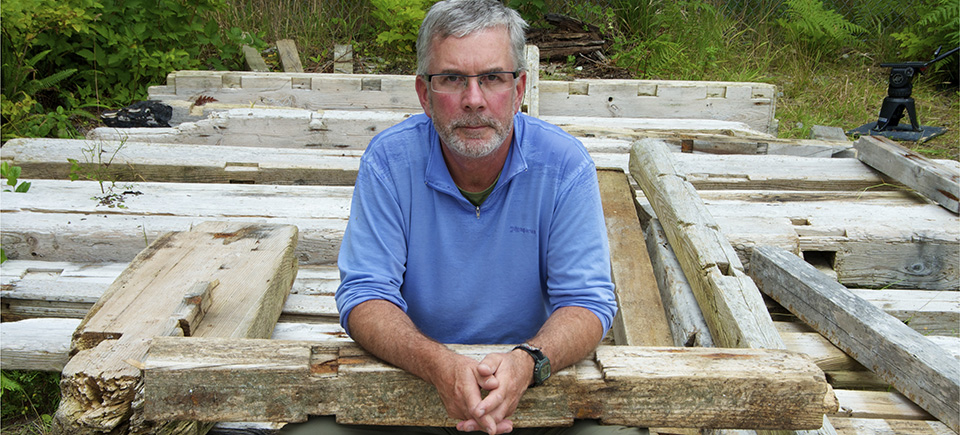 Tsunami Debris Sparks Action and Creative Learning Opportunities for Students
Released on the fifth anniversary of the 2011 Tohoku earthquake and tsunami, the film Debris follows the creative path of artist Pete Clarkson in his attempt to make sense of the marine debris carried across the Pacific Ocean from Japan to the West Coast of Canada.
Debris, John Bolton, provided by the National Film Board of Canada
Help students learn about our environment
At a time when students are struggling with the realities of global climate change, Debris raises important questions about human impact on the environment. How can young adults come to understand that they have the power to affect the health of the planet when climate change is already at their front door?
The film can be used as a starting point for students to investigate ways in which humans alter the environment. Ask your students to explore possible connections between climate change and natural disasters. Give them time to reflect on their personal responsibility to protect the environment, then encourage them to take action.
Use the film to stir their interest in setting up campaigns to reduce the use of non-biodegradable materials, change one's diet or build a native garden. Have students study the growing human population and its environmental impact. Spend time outdoors with your students to examine biotic and abiotic elements and the presence of invasive species.
Artist Pete Clarkson demonstrates in Debris that the right choices can lead to positive change. Encourage students to investigate these choices, to limit their impact and help protect ecosystems.
Using art forms to express ideas
Swept Away, Tohoku Tsunami Memorial, Pete Clarkson, 2014
Inspired by Clarkson's creative and compassionate journey to transform tsunami debris into the powerful memorial Swept Away, which commemorates the Japanese tsunami victims, our students were assigned their own visual art projects. Researching the work of environmental artists, they produced their own pieces of art using their artists' styles. Student work was installed in our school garden as powerful environmental statements.

Nature, 2016
Our indoor classroom was transformed into an art gallery. Students examined and discussed the exhibit, sharing opinions and preferences. Many informed questions were generated, such as: How does this work? How do we make a statement about environmental stewardship? What feelings are evoked by the applied colours and textures?
Students' works, 2016
Encourage students to discuss the impact of Clarkson's respectful tribute to the Japanese people. Use this to teach how messages can be conveyed through visual art. For example, have students take multiple photographs of the same neighbourhood throughout different seasons. Encourage them to add reflective captions, highlighting environmental issues.
In Debris, Clarkson shares his struggles to make use of washed-up debris from the tsunami. Encourage students to think from an artist's point of view by taking them for walks and collecting "litter." Have them use their findings to make a piece of jewelry that they would be willing to wear for a day! Follow it up with the creation of an advertisement to sell the jewelry. Assemble a "garbage trophy" for a classroom environmental contest!
A Virtual Classroom discussion to foster media literacy
John Bolton's film provides students an opportunity to learn about filmmaking as a form of expression. In our classroom, a video conference was arranged with Debris participants and crew after students prepared questions about the stages of filmmaking and the roles involved.
Pete Clarkson, artist, and Shirley Vercruysse, producer, in a videoconference with Kathy Bocsi's students, Ontario, 2016
A live Virtual Classroom discussion with Clarkson gave the students a strong sense of the passion driving the artist's memorial, Swept Away.
John Bolton, director, in a videoconference with Kathy Bocsi's students, Ontario, 2016
Chatting with the crew allowed the students to see firsthand that media literacy involves mastering the complex arrangement of images, sounds, and words to create meaning, and that team work is fundamental.
You could also have your students create:
• multimedia presentations on severe natural disasters;
• movie posters for Debris;
• media texts such as a class newspaper about human impact on the environment;
• advertisements for Clarkson's Swept Away installation.
Ask students: What makes this form an effective way to present your message? Discuss film genre. Is Debris a documentary? Is it biographical?
Explore thoughts using the written word
Stirring statements made by Clarkson about the Japanese tsunami evoked feelings in our students, resulting in powerfully raw reflections. Sending these reflections to the film crew provided the students with an authentic purpose for writing.
Go outdoors and have students sketch and write predictions about what the area would look like in 100 years in the absence of human intervention. What would the area be like if it had remained untouched by humans in the past?
Debris encourages young adults to show compassion and take responsibility for the environment. With your students, follow Clarkson on his journey to create his powerful memorial, whose profound impact will leave them no choice but to put their own thoughts about our troubled environment into action.
This post was written by Kathy Bocsi, an intermediate educator with a strong belief in teaching curriculum outdoors. Kathy has made several contributions to different teams in the hopes of passing on her passion for environmental stewardship. She co-authored Into Nature: A Guide to Teaching in Nearby Nature for Ontario's Royal Botanical Gardens, participated on the writing team for the Ontario Science and Technology Curriculum, and contributed to the Eneraction Project for the Pembina Institute.
Enregistrer
Enregistrer
Enregistrer
Enregistrer
Enregistrer
Enregistrer
Enregistrer
Enregistrer
Enregistrer
Enregistrer
Enregistrer
Enregistrer