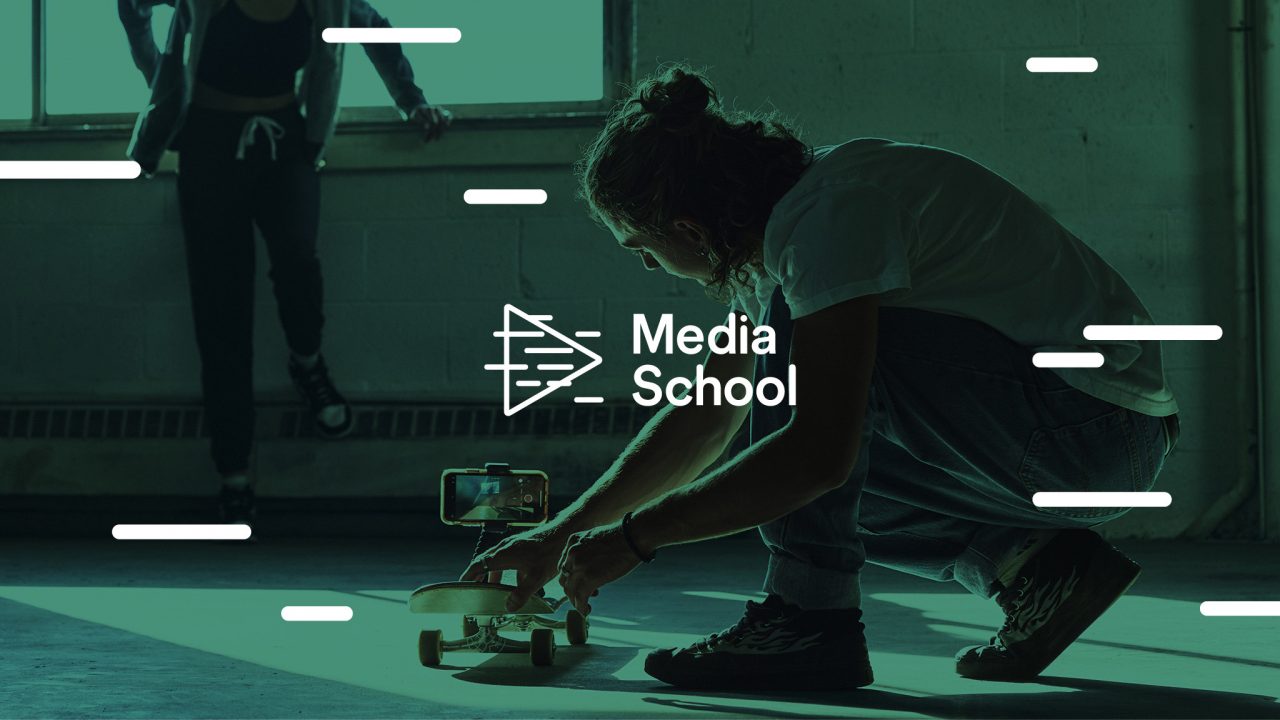 NFB Media School: Supporting Engagement through Digital Storytelling
Engagement in the ever-changing landscape of school can be challenging. As educators, we remember moments when engagement felt more accessible, grounded in a deeper understanding of the learners in our classrooms. For me, some of the best memories in the classroom are the moments when students' passions shone through, moments that were personal and authentic to their experiences.
Whatever your experience has been in the classroom over the last two years of the pandemic, it seems many of us faced a growing number of barriers to engagement. The technical challenges of virtual learning and the physical separation of students to meet health requirements have impacted the connections we have with each other. Differentiating learning approaches within the classroom is made more difficult when these barriers to relationship are present.
Regardless of the amount or type of technical solutions we throw at learning environments, they are never a fix for the human connections that are foundational to supportive classroom environments. Authentic, experiential-based learning opportunities can bring engagement back into focus. Digital storytelling can be one of these authentic learning experiences.
Authentic Digital Storytelling
The release of the NFB's Media School online learning program on May 16 is not meant to be a fix for engagement, but a supportive opportunity to bring student experiences into the classroom through the medium of the digital story. Filmmaker Paul Tom is the asynchronous mentor within Media School, guiding students through the steps of creating a personal and engaging digital story. Paul uses his own story and experiences as a backdrop for the learning, pointing out in the introductory activity that a digital story "is an accessible means of expressing your ideas and point of view on topics that inspire or concern you… It's a unique way to translate your words into images and action."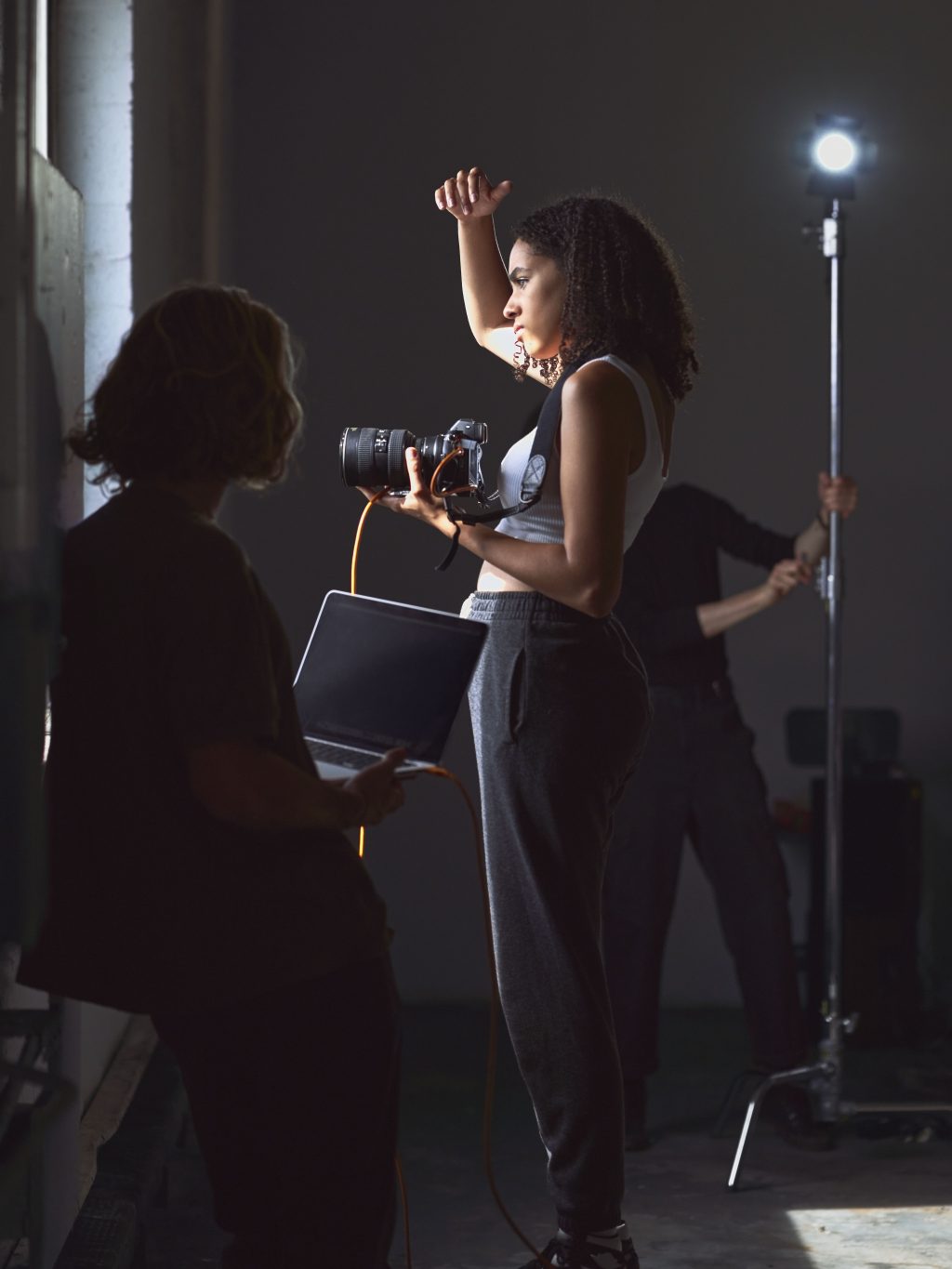 An important aspect in framing a digital story is that it only exists because of the person whose experiences or ideas will be shared through the story. This increases the opportunity for engagement, as authenticity within a learning experience seems to be a core principle for engagement. Media School encourages students to make personal and authentic connections to the topic of their story, considering what is important to them and what they value as individuals. In Paul's digital story, he decided to focus on his family's immigration experience and how this experience impacted his life. Through his digital story he was able to share important moments in his life with others, expanding their view of the world.
Every student that comes into the classroom has experiences with the world that are important to them and important for us to hear. Media School offers an opportunity to scaffold an authentic digital story experience and to support students in sharing these stories.
Flexible Learning Opportunities
When supporting educators in the classroom, it seems the first question that inevitably comes up is "How do I integrate <<insert professional learning topic>> into the curriculum?" It's definitely a fair question, as we as educators are responsible for implementing curriculum; however, the curriculum can also provide us a lot of flexibility and movement within it. While it's true that curriculum such as Language (in Ontario this includes reading, writing, oral communication and media) has more built-in flexibility, educators can adapt learning to meet the needs of students in many different subject areas. NFB Media School is built on the premise that educators will want to adapt the content to best meet their student and curricular needs, and it is designed to be flexible.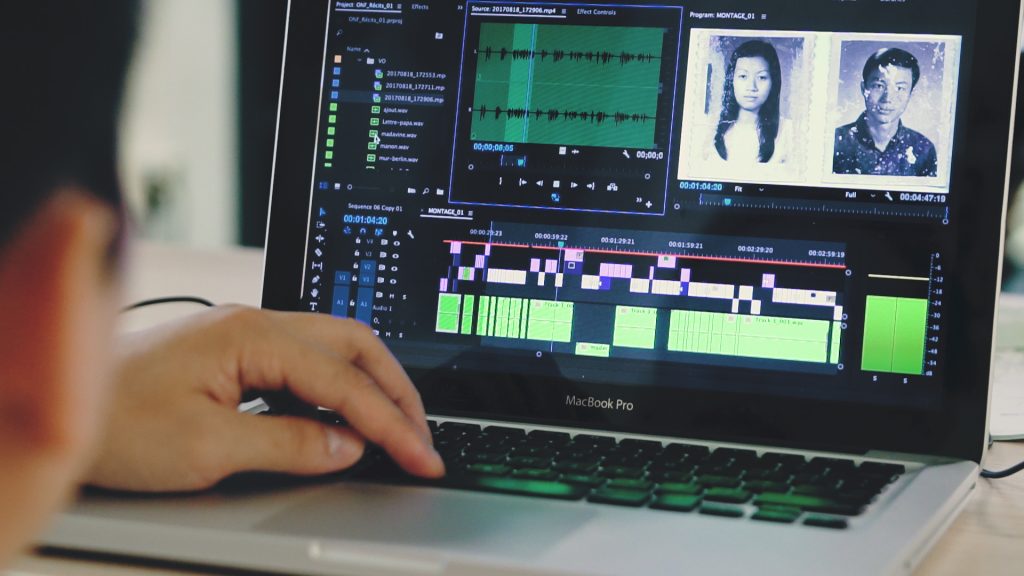 "Digital Storytelling" within Media School is made up of 11 independent modules. The modules cover digital story essentials, such as choosing a topic and conducting research, as well as the more technical aspects of taking strong photos, editing content and publishing. The modules are not grade or curriculum specific and are scaffolded sequentially, but are meant to be flexible enough to be used in a sequence that best fits student learning outcomes. The content within each of the 11 modules mirrors the overall design found within Media School, scaffolded but not limited to a linear sequence. Each module also contains a "take action" section, encouraging the culmination of learning experientially.
Now that online learning platforms seem to be well embedded in both face-to-face and virtual programs, Media School supports educators and students by being platform agnostic. This means all educators and students can access the digital story modules through their CAMPUS subscription without needing to introduce another platform. As students progress through the modules, notes from each module are saved and can be exported as a Word Document or copied over to a Google Doc.
Deepening Essential Skills
When creating media, the Internet can seem like a limitless "pick your own" digital farm of images. We've all been in presentations where the "watermark" appears across an image that was clearly not meant to be used. Understanding creative rights can be tricky, and I've often found myself searching the Internet for ways to make image rights clearer for students. Media School, again, is not the answer for all the challenges we face when having image-rights conversations, but Paul Tom shares some important lessons from his experience that bring a much-needed perspective.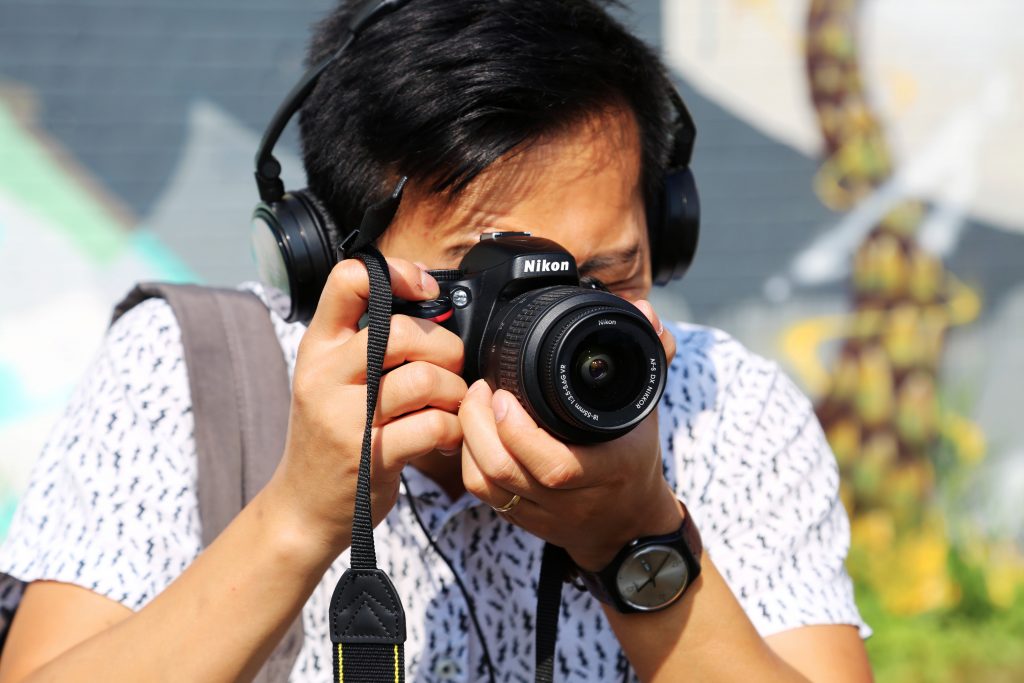 The "Image Rights, Copyright and Online Ethics" module scaffolds conversations about creative rights well, providing tips for creators and digging deep into Creative Commons licensing. The module also begins a conversation around privacy and protecting personal information using image capture for digital stories as a backdrop.
Media School can also encourage creators to capture their own media instead of using images from others. The "Creating Photos and Videos" module enhances a technical understanding of camera features such as exposure, aperture and shutter speed through interactive simulations. These skills are often needed to enhance the artistry of image capture but are not easily taught. Media School offers a deeper understanding of these important concepts that the cameras on our digital devices seem to have programmed out of the process.
Expanding Views
Digital stories have the potential to engage learners in a way that is both authentic to them and relevant to their audience. The skills that students can acquire through the digital storytelling process can be transferable to many other contexts and curriculum areas. As the online and social media spaces we access daily seem to be shrinking our views of the world through AI-driven echo chambers, education can continue to expand our worldviews if learning environments are shaped by learners. Digital stories can be one way in which students shape what is learned in any classroom context.
Jon Lewis is passionate about art and design and the role of technology in amplifying opportunities for student expression. He has been an Ontario educator for the past 15 years and currently works as a K–12 curriculum coordinator, supporting the use of digital platforms within a pedagogical context. Jon resides in Barrie, Ontario, and is active in promoting local arts as the co-founder of a community-based arts and educational space.
Pour lire cet article en français, cliquez ici.
Discover more Educational blog posts | Watch educational films on NFB Education | Subscribe to the NFB Education Newsletter | Follow NFB Education on Facebook | Follow NFB Education on Twitter | Follow NFB Education on Pinterest