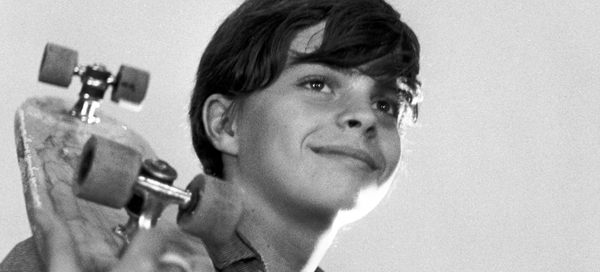 The Devil's Toy: Skateboarding in Montreal in 1966
The NFB, as we all know, is a total paradox. On the one hand, it is a 73 year-old public institution. On the other, it is so insanely cool and avant-garde it's almost unfair.
One of the films that contributes most to the NFB's coolness rankings has to be Claude Jutra's Rouli Roulant (The Devil's Toy, in its English incarnation), a short 1966 doc about Montreal's budding skateboard culture.
Fifteen minutes in length, and fiercely stylish, the film is a both a poetic exploration of the esthetics of this new sport and a barely veiled indictment of the authorities who give the kids who practice it grief, by confiscating their boards and asking them to skate indoors in this silly overcrowded arena, for example. The film, fittingly, is dedicated "to all victims of intolerance".
I used to think that The Devil's Toy was the "first skate film ever" but my friend, the ever resourceful and endlessly skate-savvy Gil Nault, shattered that illusion. Another primeval skate film, the evocatively-named Skaterdater, apparently predates ours – by one puny year.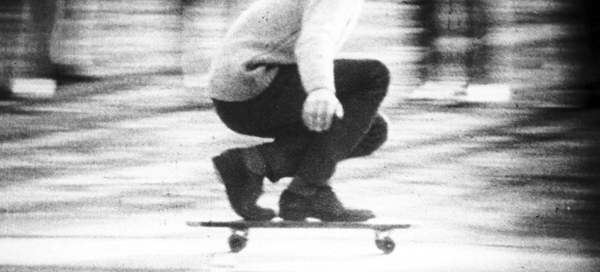 First ever or second ever, we all owe one to Jutra for having made this film because it's unlikely anyone who wasn't around at the time could ever have imagined what the birth of Montreal's skating "scene" looked like, back in the mid-60s. Honestly, it's like nothing my mind could've come up with.
Two things about that. First, the fashions. Forget all about the contemporary skater swagger I personally love to love (high socks, long shorts, hoodies, tattoos, sigh.) Montreal's trailblazer skaters, it appears, were all about turtlenecks, buttoned-down cardigans, leather shoes and trench coats. No joke. These boys had way more to do with Williamsburg hipsters (and/or the early Beatles!) than say, pool-shredding SoCal hoodlums.
Second: the actual skating. Whether up and around Mont-Royal Park or down Westmount hills, it appears these kids were as interested in standing on their boards as in not doing so at all. I'm not so much talking about "skate tricks" (the ollie was only invented in the late 1970s), but about unconventional stances on the board itself. Here are guys sitting on boards, lying down on boards, standing on boards with girls on their shoulders, etc. All set to soothingly fresh bossa nova beats.
Regardless of how you feel about skaters, or skate culture in general, this film is definitely worth a quarter-hour of your time. Give it a spin; Spring is here.
The Devil's Toy, Claude Jutra, provided by the National Film Board of Canada
p.s. NFB/interactive will soon be unveiling an ambitious interactive project based on The Devil's Toy. My understanding of this multi-phase project is still hazy, but it looks like skate filmmakers from around the world are currently working on remaking shorter (6-minute) edited versions of the film, and that come this fall, enthusiasts everywhere will be able to send in their own cover and tributes to this great skateboarding epic. More soon.