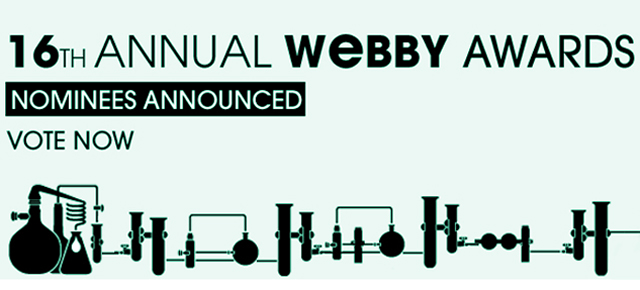 7 Webby Award nominations for NFB/interactive
What do a bear, a parable on human language, a Northern reserve, and a brother in the army have in common?
Why, they're the subjects of the 4 NFB/interactive projects nominated for 2012 Webby Awards, of course!
The Webby Awards, which people sometimes refer to as the "Oscars of the Web", are international awards presented annually by the International Academy of Digital Arts and Sciences (IADAS) for excellence on the Internet. Saluting greatness in Websites, Interactive Advertising, Online Film & Video and Mobile & Apps, they are, in short, a huge honour.
This year, 4 of our interactive projects have been nominated for a grand total of 7 awards. (Lucky 7! We're tickled pink!) Here they are: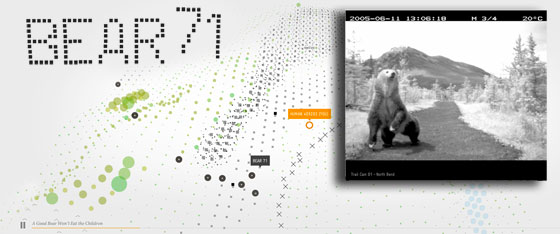 Bear 71, by Leanne Allison & Jeremy Mendes
Experience a digital version of Banff National Park with Bear 71 as your guide. Her story explores how we coexist with wildlife in the digital world.
Nominated for : Activism, Netart (Websites); Best Use of Interactive Video (Online Film and Video)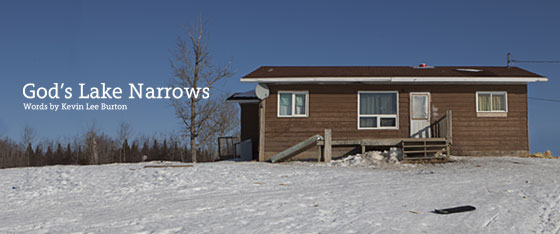 God's Lake Narrows, by Kevin Lee Burton & Alicia Smith
God's Lake Narrows doesn't get a lot of outside visitors. But neither does the reserve closest to you. Come on in, but check your assumptions at the door.
Nominated for : Best Use of Photography (Websites), Documentary: Individual Episodes (Online Film and Video)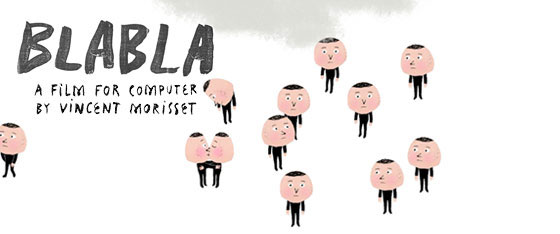 Bla Bla, by Vincent Morisset
An interactive tale by Vincent Morisset that explores a new vision of human communication and reflects on the challenges of storytelling in the digital age.
Nominated for : Netart (Websites)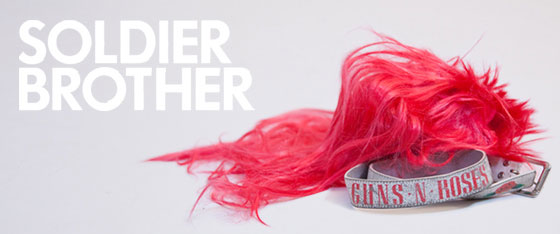 Soldier Brother, by Kaitlin Ann Jones
Toronto artist Kaitlin Ann Jones contemplates a lifetime as she watches her 20-year old brother serve in Afghanistan.
Nominated for : Reality (Websites)
* * *
The NFB, as those who are Webby-savvy will have noticed, is no newbie to these "best of the web" awards. Indeed, projects spawned by the Film Board's interactive arm, NFB/interactive, have received many nominations – as well as actual awards – over the past few years.
Since 2008, the NFB has been nominated 20 times and has won 4 Webbys. The award-winning projects were: Filmmaker in Residence, by Katerina Cizek (Documentary Series/2008); Waterlife, by Rob McLaughlin and Loc Dao (Documentary: Individual Episode/2009); and Welcome to Pine Point, by the Goggles, a.k.a. Mike Simons and Paul Shoebridge, last year's double Webby Award winner (Documentary: Individual Episode and Netart/2011). (All these projects are still online. Feel very free to take a gander.)
The internet being the fiercely democratic powerhouse it is, not one but 2 Webby winners are selected for each category. The first is determined by members of The Academy; the other, by the public. This year, members of the public have until April 26th to peruse offerings and pick favourites. Polls are already open, so take a stroll to the Webby's People Voice awards and cast your vote. There is so much goodness to be celebrated on our darling internets. Enjoy.
The Webby Awards take place on May 21, 2012. Check the website for more details.