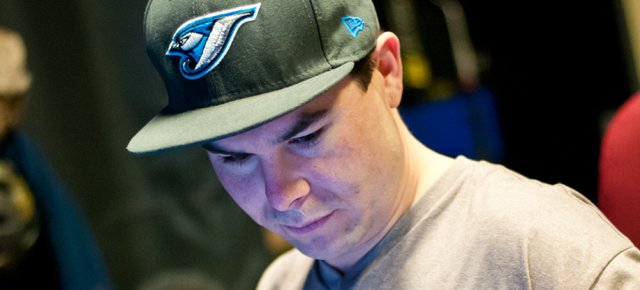 Animator Jesse Gouchey on SANDDE and Stereoscopic Spray Painting
This is a guest post by Jesse Gouchey, one of 6 animators participating in this year's Hothouse program, the NFB's 12-week paid apprenticeship for emerging filmmakers.
Where is it saved?
ZED!
Fine-tuning dopesheets using Geppetto to polypose Sheeps Dreams over the weekend anyone?
Yes please!
SANDDE is the software I'm attempting to conquer. With endless animating capabilities and user-friendly controls, I'm very impressed by it's awesomeness.
To draw, I stand up waving my hand holding a controller similar that of a Nintendo Wii in front of a 60″ television – painting digitally. The idea is to replicate painting with a spray can but indoors, and stereoscopically, which is also a healthier alternative.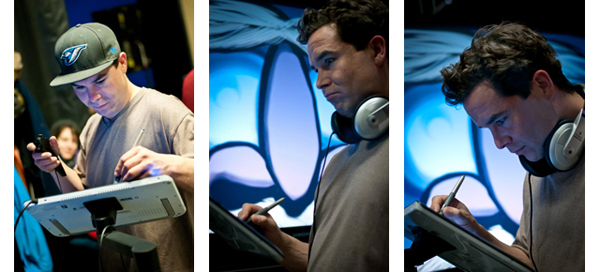 It's definitely fun and easy to use, but lacks accuracy and control. I really enjoy working with this animation tool and hope to use it again at some point.
Action sequences are tightening and soundtracks revised but there's still lots of empty spaces to fill. For us Hothousers, time is nearing completion so we're working steady. Some hectic deadlines and chaotic days have made for a memorable experience already. Such a fun time working at the NFB.
Word up!