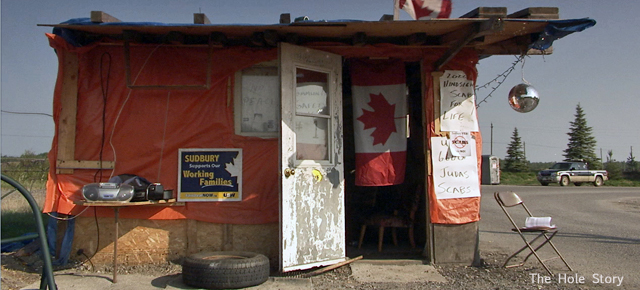 3 New NFB Webdocs to Discover
NFB/interactive – the National Film Board of Canada's interactive productions arm – is not the type to rest on its laurels. Mere moments after winning 2 (two!) 2012 Webby Awards (for BLA BLA and God's Lake Narrows), it launched 3 new projects for you to discover. Read more about these hot new projects on the interactive block below.
Here At Home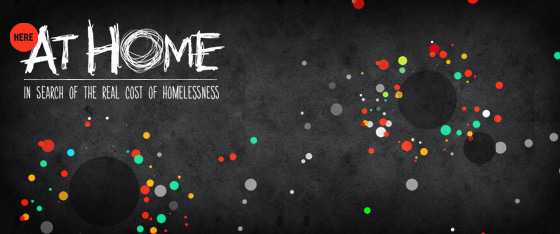 What would happen if you provided the homeless with homes?
That's the question raised by Here At Home, a web documentary that chronicles the Mental Health Commission of Canada's At Home pilot project, a far reaching inquiry into how can we best assist homeless people with mental health issues.
Would providing the homeless with a home first and treatment second (something known as the Housing First approach) yield positive results in Canada?
From now until Summer 2013, 5 filmmakers will direct 42 short films in Moncton, Montreal, Toronto, Winnipeg and Vancouver documenting the pilot project's unfolding and findings.
Visit Here At Home
The Next Day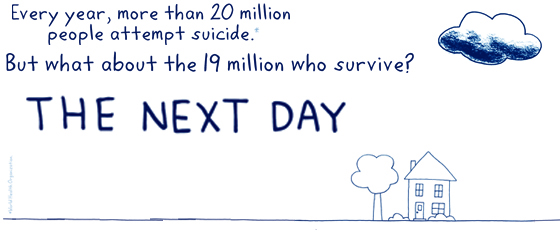 According to figures compiled by the The World Health Organization, over 20 million people attempt suicide every year. This interactive documentary gives voice to 4 young people, who along 19 million others, survived to see another day.
The Next Day combines illustrations by American comic book artist John Porcellino's drawings, and real-life stories constructed from interviews with survivors of near-fatal suicide attempts.
Using the metaphor of a storm gathering around a child's house, the project offers haunting insight into life, the decision to end it, and what comes after.
Visit The Next Day
The Hole Story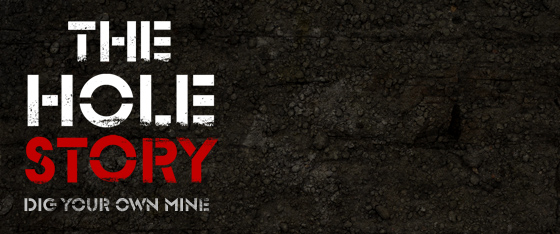 Last fall, we released The Hole Story, a hard-hitting doc about mining in Canada that examined company profits and the impact of mining on the environment and workers' health. (Those interested in the film will find a DVD or a download of the film here.)
The film was co-produced by Richard Desjardins and Robert Monderie, the duo behind L'erreur boréale (Forest Alert, in its English version), a powerful exposé on the (mis-)management of our forests.
This interactive complement to the film plunges you into a mining adventure close to your own neighbourhood. Ready for stunning visuals and shocking facts that will send you reeling? Dig your own mine without any more ado.
Visit The Hole Story