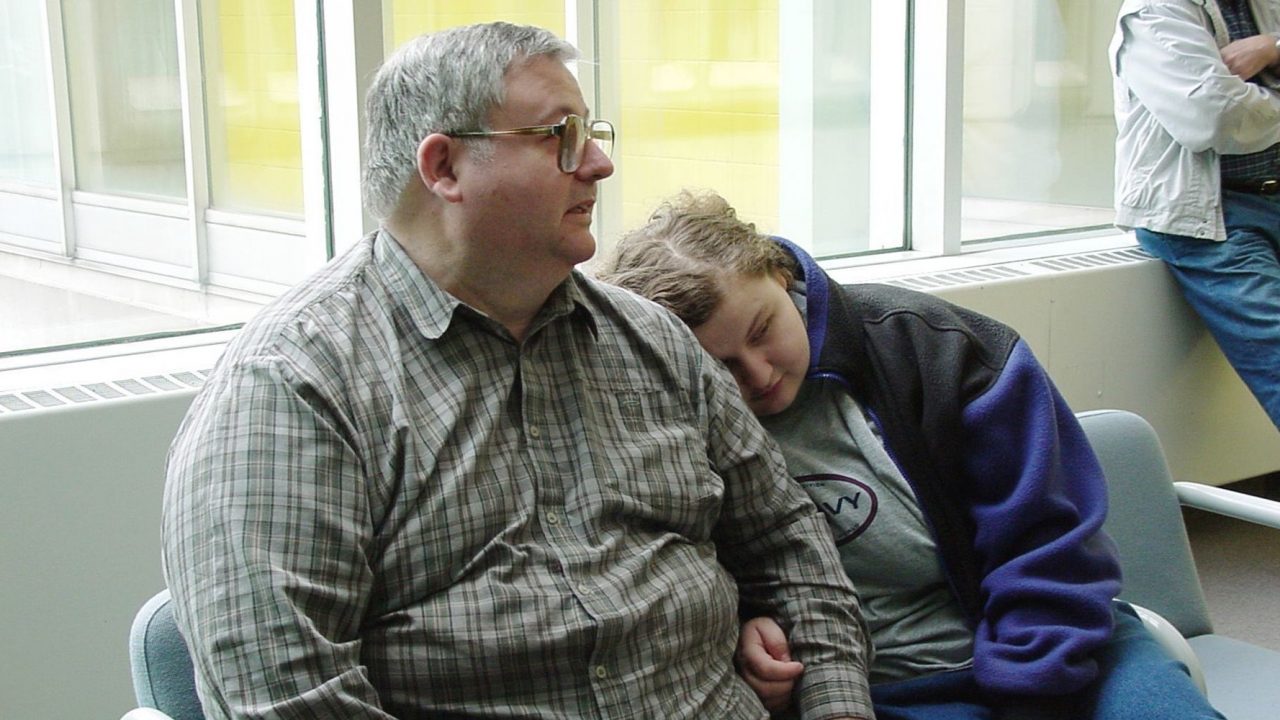 This Week on NFB.ca: Exploring Mental Health with Three Films
January 30th was Bell Let's Talk day. Each year, one day is set aside in support of mental health. Starting in 2010, the initiative has so far raised over $93 million. This money is used for funding access, research, and care for those who suffer.
We programmed three films this week that deal with issues of mental health – two feature-length documentaries and one short. Watching these films will help with the goal of awareness, as each one forces us to examine mental illness in a new light.
Not Criminally Responsible
One way we get past the stigma of mental health is by opening our minds and learning about the troubles of others. Faced with the headline "Man stabs stranger 6 times outside Walmart," most people would say 'lock him up, throw away the key.' It's only when we go beyond the headlines that we learn the truth. That's exactly what John Kastner has done.
With an incredible amount of access, Kastner takes us into the lives of both the troubled young man who committed the stabbing, and that of the victim. We discover his story, his illness, and the steps he'll have to take to earn his discharge from the mental institution. We also hear about the victim's journey, and how she's coping with her assailant's freedom. It's a remarkable film that makes you question things you thought you knew by putting a very human face on a complex issue. Well worth the watch.
NCR: Not Criminally Responsible, John Kastner, provided by the National Film Board of Canada
Back in the Sun
The Allan Memorial Institute is a psychiatric hospital located in Montreal with a very interesting history. This short film offers a look at one of its services – a day hospital that treats patients with mental and emotional health issues and then sends them back home to their families at night.
The film focuses on the case of one young woman, under a considerable amount of emotional stress. We observe how the doctors work with her, and how she makes use of group therapy to get to the root of her problems. Not requiring full hospitalization, she is the perfect candidate for the day hospital program. It's an insightful look at what was then a novel approach to mental health care.
Back into the Sun, Fergus McDonell, provided by the National Film Board of Canada
OCD: The War Inside
I recently read a piece written by a woman lamenting today's common application of the term OCD. She took issue with people using the term lightly to describe their "obsession" with certain daily habits or rituals. For her, OCD has serious implications. She often spent hours a day turning on and off the light. This is exactly the reason that events like Bell's Let's Talk Day exist – to raise awareness and hopefully increase sensitivity.
This film provides an honest look at living with this horrible disease. Often misunderstood, it's an anxiety disorder characterized by intrusive thoughts, nagging fears, and ritualistic behaviour. On the outside, one might look perfectly "normal," but on the inside it's a constant, invisible struggle. Brace yourself. It's an eye-opening experience.
OCD: The War Inside, Mark Pancer & David Hoffert, provided by the National Film Board of Canada