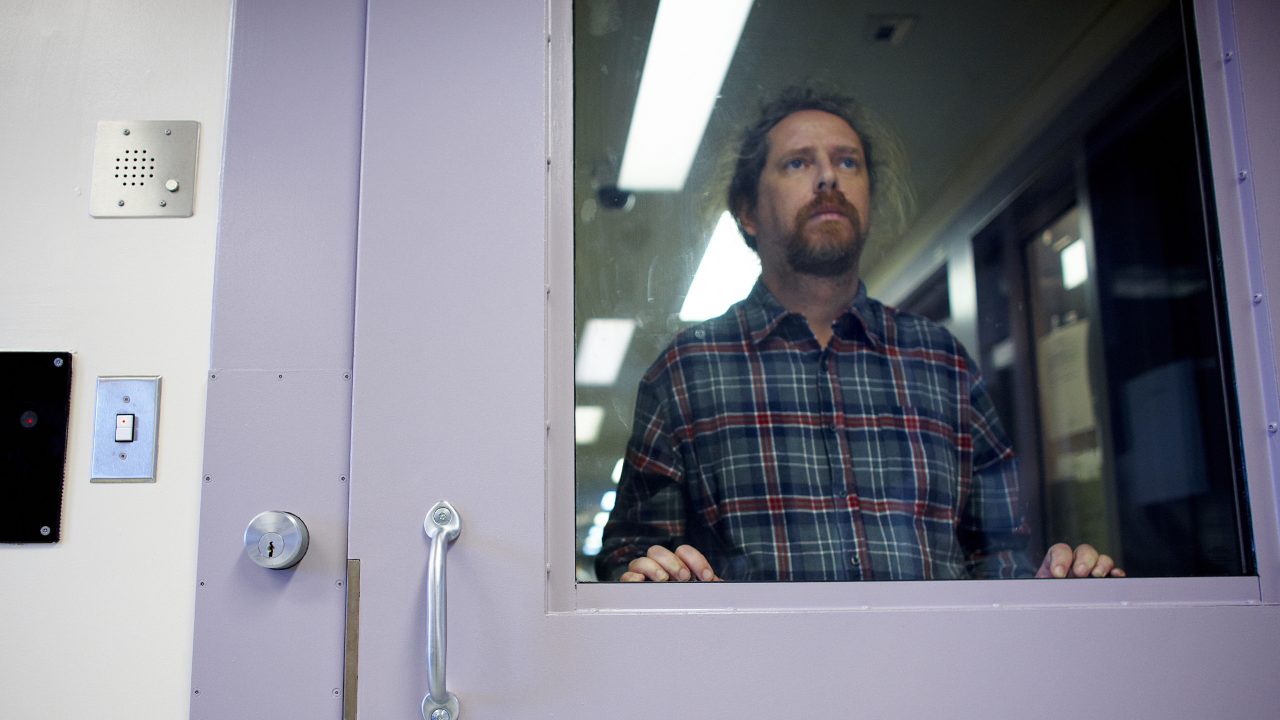 This week on NFB.ca: A Close Look at Mental Illness
This week on NFB.ca we explored the topic of mental health in honour of Mental Illness Awareness Week, which takes place annually at the beginning of October. Approximately 1 in 5 Canadians are affected by mental health issues, and virtually everyone knows someone who's life has been touched by it.
Mental illness doesn't discriminate. Regardless of age, income, education, or sex, anyone can be at risk. Both genetics and environment play into it. According to the Canadian Mental Health Association, by age 40, 50% of the population will have, or will have had, a mental illness. Think about that. That's half the population.
Yet, there's still a huge stigma attached to mental health. Despite the prevalence of the disease, there are still large numbers of people who never seek medical attention. People spend their lives living with anxiety or depression, never knowing there could be an easier way. I know. I was one of them. It took me close to 15 years to seek help. Some people never do.
The truth is, once diagnosed, many mental illnesses can be treated, and quality of life can improve drastically. Think of the difference that could make when 6.7 million Canadians are suffering. Right now, education is our best tool for breaking down the barriers that prevent people from getting help. Education is what we do best.
Without further ado, I present four films about mental health.
Here at Home: The Wound Inside
Here at Home was a documentary project about a radical Canadian experiment concerning mental health and homelessness. The idea was to provide housing and see how that made a difference in the lives of the participants.
In this film, we see a caseworker delivering meds, gifts, and good cheer to participants while also providing us with a look at the addiction that plagues Winnipeg's Indigenous homeless population.
Here at Home: The Wound Inside, Darryl Nepinak, provided by the National Film Board of Canada
OCD: The War Inside
Obsessive Compulsive Disorder (OCD) is a mental illness that affects roughly 2% of the population. It's more common than bipolar depression, affecting roughly 1 in 50 people. This feature doc gives us a close look at the disease through the daily lives of those suffering from it. Plagued by intrusive thoughts, nagging fears and the compulsion to practice ritualistic behavior, these are people who seem perfectly normal on the outside. It's not the case on the inside, though.
OCD: The War Inside, Mark Pancer & David Hoffert, provided by the National Film Board of Canada
I Am Here
This animated short from Eoin Duffy takes a thoughtful and open-ended look at the nature of existence. It's deep, it's a little dark, and it packs a powerful punch. It also features a great score by Menalon and the voice of Nicholas Campbell as world-weary traveler.
I Am Here, Eoin Duffy, provided by the National Film Board of Canada
NCR: Not Criminally Responsible
I will confess. I have a bit of a morbid fascination with John Kastner's films. Life with Murder shook me to the core, but this one really opened my eyes and made me see things in a different way.
Kastner knows how to tell stories about mental illness. NCR is about a troubled young man who stabbed a woman 12 years ago, and is now out living in the community, under supervision. The woman miraculously survived, and this is as much her story as it is his. But because of the incredible access Kastner had to these people, he was able to create a compelling film about the complex ethical issues at stake.
NCR: Not Criminally Responsible, John Kastner, provided by the National Film Board of Canada