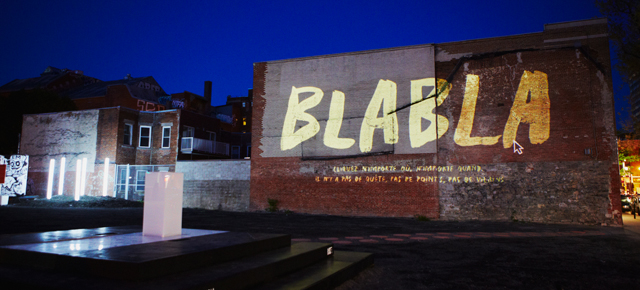 This post was translated from French.
A new installation at the exit of the Montreal Metro's St-Laurent station is generating a lot of buzz among the city's transit users.
The open-air BLA BLA installation was designed specifically for this urban space, and opened May 17. It was created by director Vincent Morisset and his team: illustrator and graphic artist Caroline Robert, programmer and  developer Édouard Lanctôt-Benoit and sound designer Philippe Lambert. The work, which will be on site until June 3, comes to life every evening at 9 PM.
To give you a taste of what the installation is like, photographer Dominique Lafond (Ying Jia, Corner Store in Petite Patrie) has taken a few photos, and the production team have put together a short video.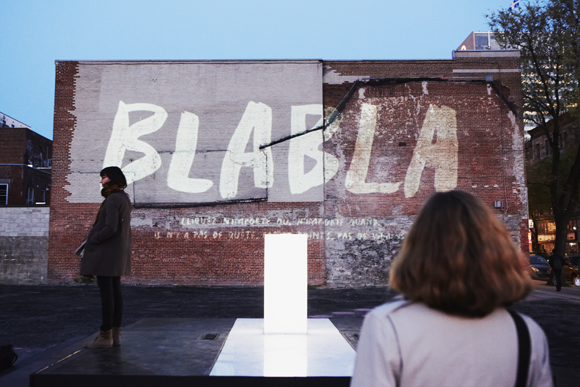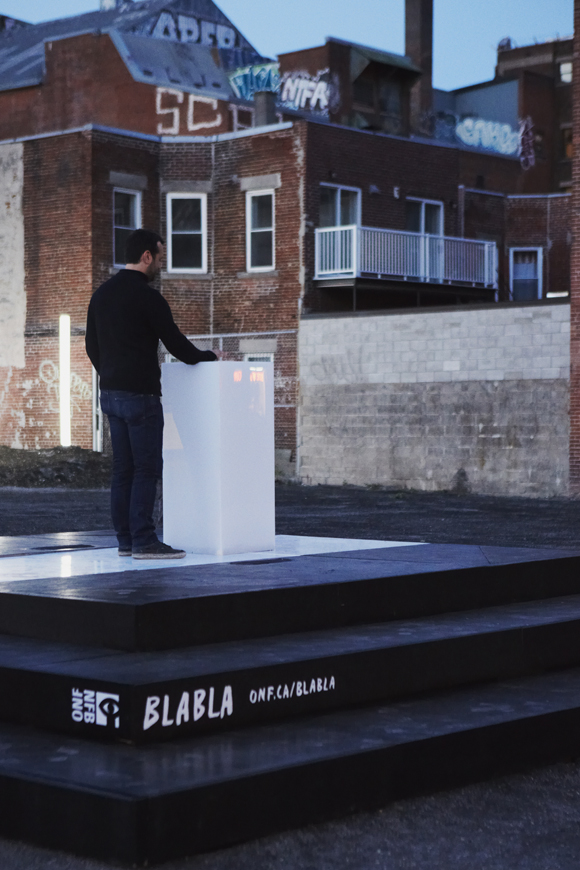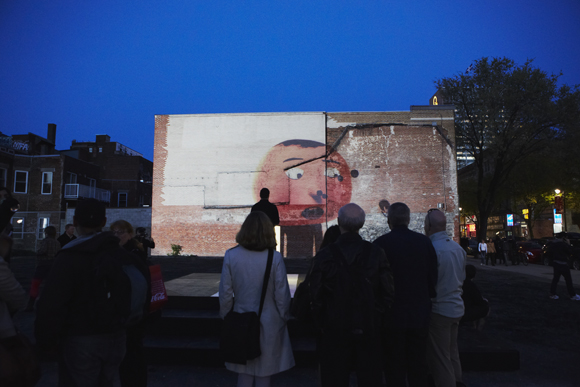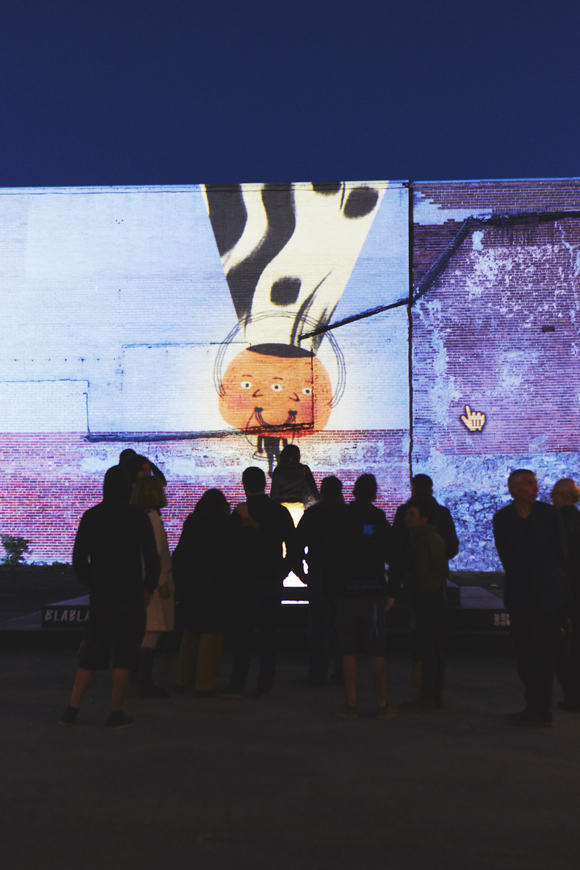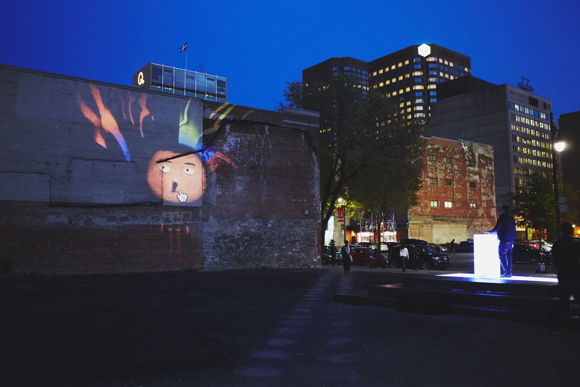 Video of the BLA BLA installation at Montreal's St-Laurent Metro station
The BLA BLA installation is produced by the NFB in conjunction with the first Biennale internationale d'art numérique de Montréal (Digital Art Biennale) and the digital route project of Montreal's Quartier des spectacles, in collaboration with Mutek and Elektra. It is adapted from the BLA BLA "film for computer" by Quebec director and interactive pioneer Vincent Morisset, known internationally for his work with the groups Arcade Fire and Sigur Ròs. Originally conceived for the Web, this seemingly simple interactive tale offers a new look at how humans communicate and reflects on the challenge of telling stories in the digital age. You can watch it at NFB.ca/blabla.
Over the past few months, other full-size versions of this installation have previously been shown in Tokyo, Rotterdam, and in Paris, at La Gaîté Lyrique. In Montreal, the installation is being presented outdoors, under the stars, for the first time, as part of the parcours numérique (digital route) transforming the facades of 7 significant buildings in the city's Quartier des spectacles neighbourhood into open-air digital labs.
No matter what your age or background – or whether you are a Metro rider or just passing by on the street – make sure to take a few moments to interact (for free) with this charming little large-headed character. You will need to use the interactive console, located on a pedestal at the Metro station's exit, corner of rue de Montigny and Boulevard Maisonneuve E.
***
Visit BLA BLA on the Web: NFB.ca/blabla
Biennale internationale d'art numérique de Montréal: BIAN Montréal
Parcours numérique in the Quartier des spectacles