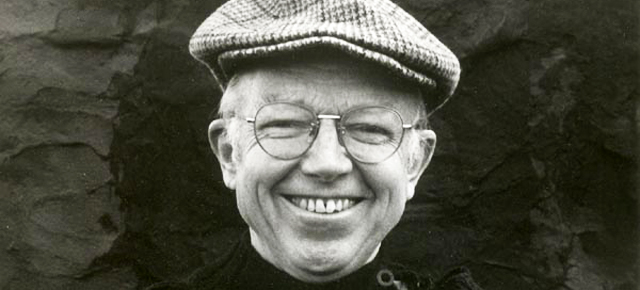 Tribute to Challenge for Change Director George C. Stoney
George C. Stoney has died. A celebrated American documentary filmmaker, educator and advocate of democratic media, Stoney made over 50 films (his All My Babies was entered into the National Film Registry in 2002) and mentored hundreds of young filmmakers as a professor of production and media theory at New York University, where he taught since 1971.
Stoney also left a lasting mark on Canadian documentary filmmaking. At the National Film Board of Canada, where he spent a number of years in the late 1960s, he was executive director of the NFB's Challenge for Change, a ground-breaking participatory film and video project designed to give voice to the voiceless.
* Watch Challenge for Change films on NFB.ca *
During this time, Stoney produced VTR St-Jacques (1969), a 16-mm film documenting Challenge For Change's pioneering experiment with community video production in downtown Montreal, as well as You Are on Indian Land, one of the first films to voice the concerns of First Nations communities in Canada.
George C. Stoney died peacefully at his New York City home on 12 July 2012. He was 96 years old.
VTR St-Jacques
VTR St-Jacques , Bonnie Sherr Klein, provided by the National Film Board of Canada
You Are on Indian Land
You Are on Indian Land, Michael Kanentakeron Mitchell, provided by the National Film Board of Canada